Some historians believe that ancient hieroglyphics depict Africans with braided or cornrowed hairstyles.
Braids are considered as one of the most comfortable, creative and gorgeous hairstyles. This kind of a hairdo gives you unlimited opportunities for experiments with the personal look.
Cornrow braids are not only widespread in Africa, they are also quite ancient. This clay sculpture with cornrows is from the ancient Nok civilization of Nigeria. It may be as old as 500 B.C. As Peters (1990) notes in her essay on black hairstyle history: "Hieroglyphs and sculptures dating back thousands of years illustrate the attention Africans have paid to their hair. Braids were etched into the back of the head of the majestic sphinx." Source: csdt.rpi.edu
If you look at the intricate design of the headpiece of the sculpture above, you can clearly see that the braided design is the hair of the sculpture.
"Life imitates Art far more than Art imitates Life". ~ Oscar Wilde
"There are vast variety of traditional African styles, ranging from complex curves and spirals to the strictly linear composition of this 1939 Dan style from Côte d'Ivoire. The date of this photo, 1939, helps remind us that cornrows were invented long before the civil rights era in the Unites States." ~ The  Transformation  Geometry and Iteration in Cornrow Hairstyles.  Source: rockin' it napptural!!
AFRICAN BRAIDS HISTORY
Image Credit:  Iles Formula
African hair braiding is an old form of art that is a part of Africa's tribal customs. It actually originates way back in 3500 BC in Egypt. Every region and tribe in Africa have its own distinct style of hair braiding. Source:  Iles Formula 
Braiding is traditionally a social art
Because of the time it takes to braid hair, people have often taken time to socialize while braiding and having their hair braided. It begins with the elders making simple knots and braids for younger children. Older children watch and learn from them, start practicing on younger children, and eventually learn the traditional designs. This carries on a tradition of bonding between elders and the new generation.
Braiding was a means of communication
In some regions, a braid was a means of communication. At a glance, one individual could distinguish a wealth of information about another, whether they were married, mourning, or of age for courtship, simply by observing their hairstyle. Braids were a means of social stratification. Certain hairstyles were distinctive to particular tribes or nations. Other styles informed others of an individual's status in society.
In the 1950s, braids seemed to make a resurgence. At the same time, the Afro also was becoming popular for blacks in America. With race relations on its way to becoming a heated issue, black artists, scholars and activists began looking to African hair styles. By 1969, the styles came to symbolize a movement.
Traditional African Braids

We are mesmerized at how perfection is achieved so effortlessly when an African American sets her hands to braiding. These are trophy winning braids … Perfect sections, perfect tension and perfect braids !
Nigerian Ghana Weaving Styles Image credit: Iles Formula
With African hair braiding, you can give your hair a rest, it is an easy and cool way to forget about hair styling for months. Most black women are sporting braids since they are gifted with strong black hair which can hold braids well.
Image credits: Iles Formula
Image credits: Iles Formula
Black women have been rocking braids for eons. From Alicia Keys' braided cornrows to Brandy's microbraids, these are the looks that have maintained relevance since their debut years ago.
The music industry today has had a huge influence on reviving African braids. To mention a few names Beyoncé, Rihanna, Alicia Keys … of course they wear them perfectly.
Here are some of the celebrities who have braided hair style:
Rihanna Box Grey Braids Image Credit: pinterest.com
Alicia Keys: The Comical cornrows Alicia Keys intended for Invigorate 2016 Image credit: ussalon.website Back in 2001, the Grammy Award-winning singer rarely deviated from her signature cornrows and beads. Source: Essence
Beyoncé is many things: a killer musician, a talented actress, a role model, a diva — the list keeps going. She's also, undeniably, the queen of hair transformations, having experimented with nearly every style in the book over the past two decades (her beauty evolution ain't bad, either). In honor of her 36th birthday, we're taking a look back on how her hair game has evolved. From white-blonde cornrows to baby bangs to thigh-length gladiator braids. Source: Allure  Image credit: news.yahoo.com
Brandy Rayana Norwood is an American R&B and pop singer who started her career in the late 1990s. She had many hits, received a Grammy award and even had her own TV seriesMoesha (1996). She was one of the judging stints on America's Got Talent (2006) and there was even a doll in her likeness. Source: Game Of Glam Image credit: hypehair.com 
Cicely Tyson was captured in a photo wearing cornrows on a television drama known as, "East Side/West Side" in 1962. This was a time when many woman were seeking ways to straighten their hair to be more accepted by their white counterparts.  Cicely Tyson made a statement when she embraced her texture  as it was in front of the cameras. Source: rockin' it napptural!!
Patra: Burgundy patra braids. Image credit: Pinterest The Jamaican dancehall singer was a standout in the '80s for not only her voice (remember "Family Affair?"), but her swingin' waist length braids. Source: Essence
Yoruba Suku (basket) style of cornrowing. Source: Pinterest
Bob Marley: Robert Nesta Marley, OM (6 February 1945 – 11 May 1981) was a Jamaican singer-songwriter who became an international musical and cultural icon, blending mostly reggae, ska and rocksteady in his compositions. Source: en.wikipedia.org  Image credit: hairstylesware.co
<3 Natural~ African Creativity <3
Image credit: Pinterest
Habesha Bride Image credit: Pinterest
Image Credit: Pinterest
African Queen Image Credit: Pinterest
Women's hairstyles of African women: a retro photo report from J.D. Okhai Ojeikere Source:  Pinterest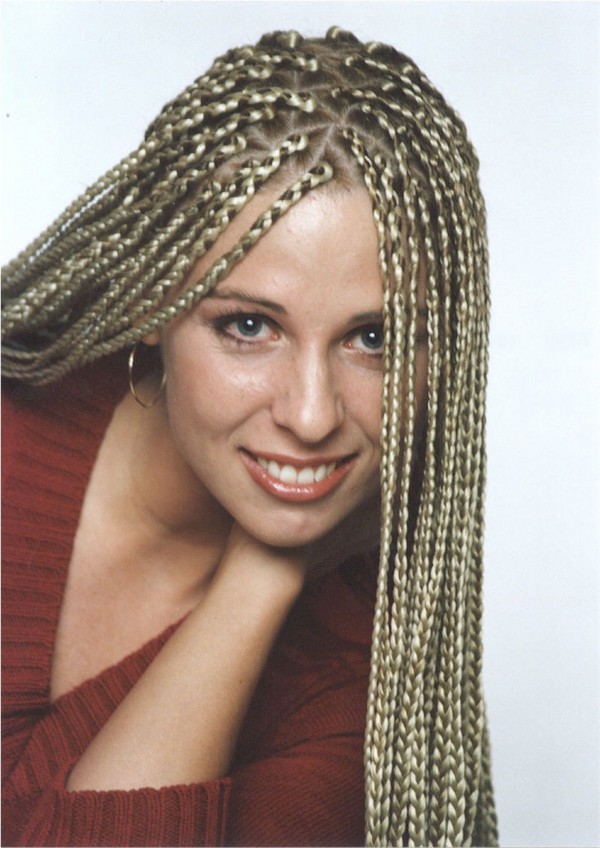 Image credit: Beautified Designs
Bronze Box braids, great for any season Image Credit: Pinterest
Jumbo box braids Image Credit: Pinterest
Image Credit: Pinterest
Image Credit: Pinterest
Image Credit: Pinterest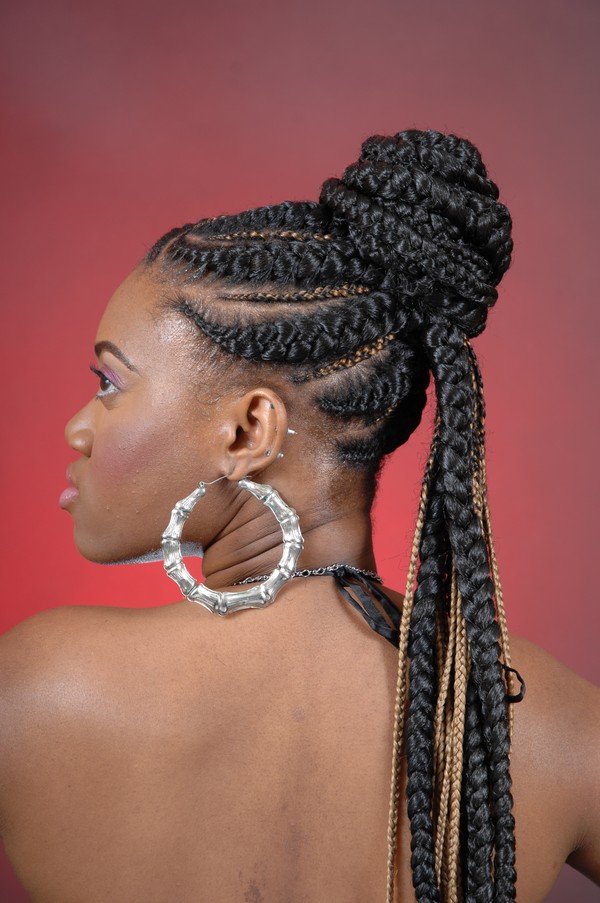 Dookie Braids Crochets Source:Beautified Designs  Image credit: Beautified Designs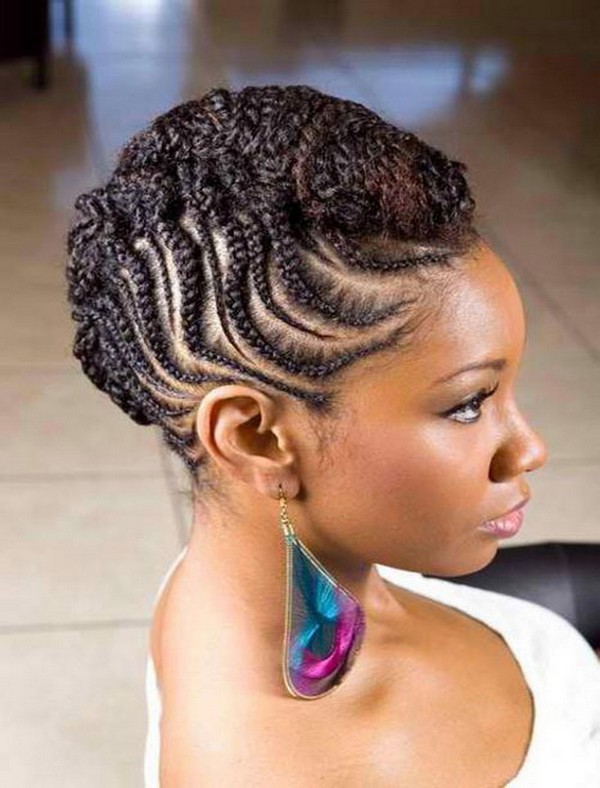 Image credit: Beautified Designs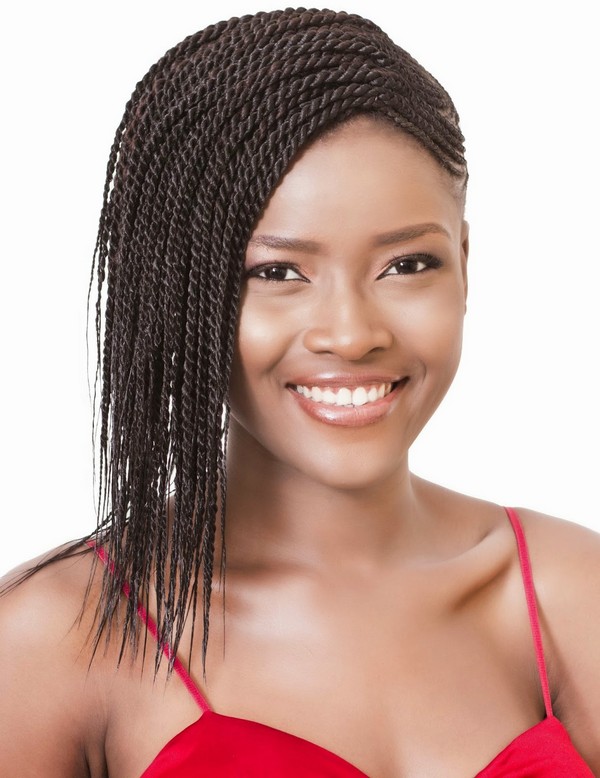 Image credit: Beautified Designs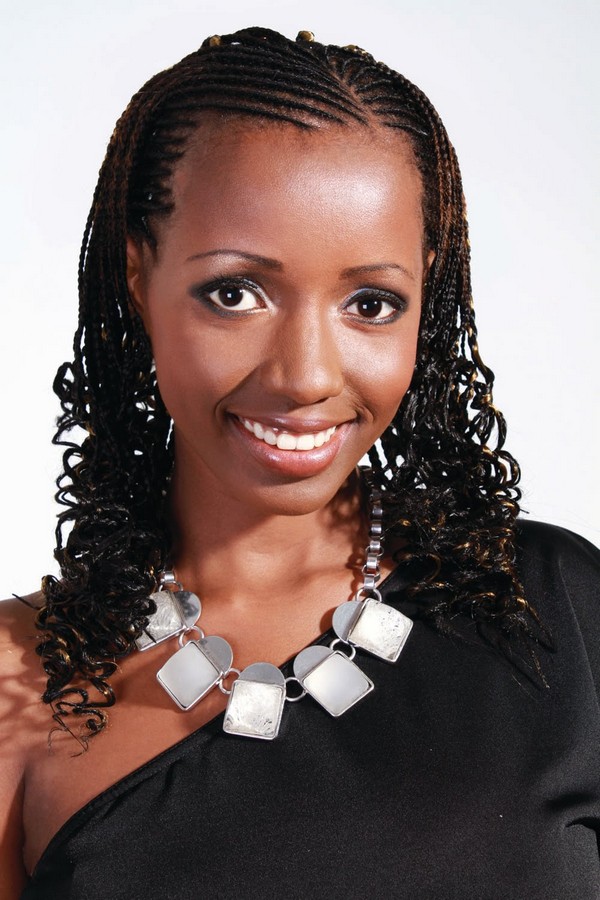 Image credit: Beautified Designs
David Beckham Inspired Cornrow Image Credit:  Mister Cutts
Symmetrical cornrows Image Credit:  Mister Cutts
Complicated Ornament Image Credit:  Mister Cutts
Stylish Zig Zag Image Credit:  Mister Cutts
Cornrow swirls Image Credit:  Mister Cutts
Mohawk Cornrow Style Image Credit:  Mister Cutts
Money Design Cornrow Image Credit: Mister Cutts 
Blonde big cornrows suits really well for black men because it contrasts with the skin color. However, guys with fair skin may also experiment with this hairstyle. If you are a fan of Chris Brown's or Fetty Wap's style then totally try this bleached blonde scalp braids.  Source:  Mister Cutts
Cornrows : A Trademark Of The Hip-Hop Culture

"By the 1990s, cornrows had become a trademark of the hip-hop culture, as artists like Ludacris and Lil' Bow Wow began sporting the look. Athletes such as basketball star Allen Iverson also wore cornrows.
Over the years, cornrows, along with dreadlocks, have been the subject of several disputes in the American workplace as well as universities. Some employers and educational institutions have deemed them unsuitable for the office and have banned them – sometimes even terminating employees who have worn them. Employees and civil rights groups have countered that such attitudes evidence cultural bias. Some such disputes have resulted in litigation." ~ Iles Formula
HISTORY OF CORNROW HAIRSTYLES
by Mister Cutts
Braids are considered as one of the most comfortable, creative and gorgeous hairstyles. This kind of a hairdo gives you unlimited opportunities for experiments with the personal look. Cornrow braids traditionally are done close to the scalp and create various rows. This unique and original hairstyle can create complex ornaments made of geometrical textured lines. Moreover, cornrows can be beautifully decorated with shells, beads or whatever you like. This kind of hairdo requires careful treatment such as washing and oiling that should be done right. But overall, it's really comfortable and easy to maintain, requires almost no styling on a daily basis.
Cornrow styles, also known as canerows in the Caribbean, are a traditional hairstyle for many African tribes. The main feature of this hairdo is that locks are braided very close to the scalp with the use of upward motion that creates long and raised rows. It is mostly popular because of it is really easy and simple to take care of. The cornrows may last for many weeks and that is why Africans quite often opted for this gorgeous 'do. Both men and women used to wear it in the past and successfully wear it at modern times.
However, according to specialists, cornrow braids were widely spread all around the world during the ancient times. It is known that Stone Age women from Sahara Tassili Plateau wore this kind of hairdo in 3000 B.C. The tradition of cornrow styles for women was really popular throughout all the African history, especially in the Horn of Africa and West Africa. At the same time male cornrow hairstyles appeared in early nineteenth century to Ethiopia. Local kings like Yohannes IV and Tewodros II successfully wore this kind of hairdo.
Image Credit:  Mister Cutts
Egyptian Braids Image:  Mister Cutts
In Africa scalp braids also were used in order to demonstrate social status, religion, age, kinship, ethnicity etc. All of these features can be showed by a haircut. Moreover, the act of braiding is symbolic and important itself. It beautifully demonstrates the ties of different generations, friendship bonds etc.
Allen Iverson cornrows: He is a famous basketball player from Hampton, Virginia. He has a distinctive hairstyle and is also known for wearing various trendy cornrows since 1997. This winding scalp braids style is not only very practical, it appears to be fresh, simple yet gorgeous. Source:  Mister Cutts
There was a massive comeback of the cornrow hairstyles in 60's and 70's. NBA basketball player Allen Iverson played a significant role in bringing the hairdo back to lifestyle and fashion. However, scalp braids were considered controversial in the United States and have caused several huge disputes. Actually, it was prohibited for workers to wear cornrows in the workplace. Civil rights groups and employees considered it as a cultural bias. Many of those disputes have resulted in litigations. Nowadays cornrows hair are very popular among people of various ages, ethnicities, religion, cultures and sexes. Please notice that many modern professional sportsmen like basketball, tennis, baseball or soccer players opt for this hairdo and rock it with flawlessly.
HOW TO BRAID CORNROWS 
Rapper Style- This look considered as one of the most recognizable. It was extremely popular back in early 2000's as many famous rappers like Jim Jones, Xzibit etc. used to wear it. However today it's fancy again so go ahead and try on this super cool style yourself.
If you want to get an ideal hairdo then look for a hairdresser who knows how to do cornrows right. However if you are dedicated enough you can try braiding yourself. But remember: only practice makes perfect.
Usually the cornrows are braided on a freshly washed tresses but it's up to you. The first step is parting hair in separate parts. It can be symmetrical or asymmetrical. Use a big mirror to see your head from both sides and behind. Once the section is separated, apply some high quality conditioner, oil reconstructer and black custard oil on it. Spread generously the products on the length of your locks and the custard oil to the roots.
The next step is braiding itself. Separate a small section and divide it in three smaller parts. For inexperienced people braiding their own hair may be a little tricky but as soon as you understand the process it will turn out very easy. You will get quicker as you learn. In order to create braids in a traditional way always take tresses from underneath. Specialist recommend not to rush yourself and take some time while you are learning how to cornrow. Enjoy the process after all! Professional hairdressers need from 1.5 to 3 hours for the whole braiding depending on the individual hair parameters of every client. From time to time finger comb the locks to get out any knots. After you're done with first half go ahead and finish with the second. Remember that the bigger separate sections you use to braid a cornrow the wider the final result will be. If you want to create small braids then take less hair. In order to lay down any fly aways cover the hairdo with silk or satin scarf and go to bed. In the morning the hairstyle you've created will be really flawless.
Now you know how to cornrow using these tips and basic steps of the exciting process. Then go ahead and experiment with the length and wideness of the cornrows, try various designs. However if you feel that it's too complicated or takes too much time – leave it to the professional barber.
Iles Formula:  African Braids Hairstyles

African braided hairstyles are quite common among modern women, especially traditional looks like box braids and large long braids that go well with the 90's revival and street wear fashion trends that are popular at the moment.
Image credit: Iles Formula 
Image credits:Iles Formula

Image credit: Iles Formula
African Braids Today
Today, the care and maintenance of black hair styles has become a multi-million dollar industry. Shops all over the country specialize in weaves and cornrows. At Iles Formula, we don't specialize in white hair or black hair, we believe in " natural hair " whatever is the color or type.
One of our formulas is especially good to use when weaving. Iles Formula Finishing Serum is made from nut oils, vitamins, plant extracts and raw silk, it does not only give you wonderful control when braiding but feeds the hair with great nutrition and protects it from humidity, heat and UV damage.