It's a princess!
That was the happy news onMay 2,  Saturday morning after the Duchess of Cambridge — the British royal also known as Catherine — gave birth to her second child.
The little girl came into the world at 8:34 a.m. (3:34 a.m. ET) Saturday at London's St. Mary's Hospital, Kensington Palace announced. She weighed 8 pounds, 3 ounces.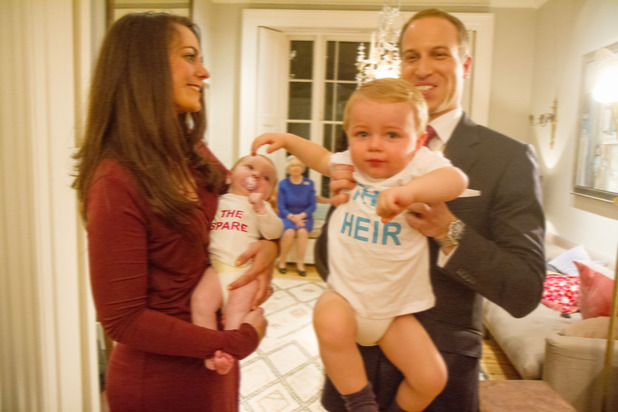 Simply by virtue of being born, the newborn girl is fourth in line for the throne. That's behind her grandfather Charles, the Prince of Wales; her father, William, who was with his wife at the hospital; and her big brother, Prince George, who was born in July 2013.
The rest of the royal family — including Queen Elizabeth II, the Prince of Wales and Prince Harry — learned of the delivery shortly before the public did, via Twitter. This was before a smiling William left the hospital just after 3:50 p.m., waving to reporters before getting in a Range Rover and driving away.
He came back a few minutes later with George, and the two headed into the hospital. George didn't stay long before heading back out, the palace tweeted.
After waving to onlookers, the royal couple and their newborn daughter left the hospital at about 6:15 p.m., then drove off to meet their son at Kensington Palace.