When is Halloween 2017?
Halloween falls every year on October 31, which is a Tuesday this year – that's tomorrow!
It is held the day before All Saints' Day, which is a Christian festival used to celebrate recognised saints.
Halloween activities typically involve trick or treating and dressing up in fancy dress.
Why is the date of Halloween significant?
The word Halloween comes from Hallowe'en, meaning "hallowed evening" or holy evening.
It is widely thought that Halloween traditions came from Celtic harvest festivals of Samhain, although some people support the view that Halloween began independently as a Christian festival.
Samhain was a celebration of the end of the harvest season, and means "summer's end."
People at this time thought the walls between worlds were thin and spirits could pass through into our realm, and it was feared they may damage crops for the next season.
To appease any spirits, gaels would set up places at their dinner tables for the spirits and light bonfires to scare off evil spirits.
How can you celebrate Halloween?
There are a number of ways to celebrate the festival, whether you want to go out or enjoy it from the comfort of your home.
These include:
playing apple bobbing
carving pumpkins
playing pranks
dressing up in fancy dress at a costume party
going trick or treating
watching horror films
telling scary stories
visiting "haunted" attractions
some Christians attend church services
Source:
The Sun
*****
IS THIS RACIST? 
Little girls dressing up as Moana or Frozen's Elsa for Halloween is 'cultural appropriation', activist claims
A CHILDREN'S costume has sparked debate online about whether girls should dress up as a Disney character for Halloween.
A PARENT activist has slammed Disney's Moana Halloween costume as virtually racist because it appears to "make fun of someone else's culture".
Sachi Feris from Brooklyn, New York urged parents to not allow their little girls to dress up as the Polynesian cartoon character because it is based on "real history and a real group of people".
An activist warned parents to not let their daughters dress as Disney's Moana this Halloween because it's 'racist cultural appropriation' Source: The Sun Image: The New York Times
The parent said she came across the issue of "cultural appropriation" as her daughter was deciding on what costume to wear for Halloween.
Ms Feris's little girl wanted to dress as Elsa from Frozen this halloween, and Moana next year.
But writing in her blog Raising Race Conscious Children, Ms Feris said she "had some reservations regarding both costume choices".
She wrote:  "There is one thing I don't like about the character of Elsa. I feel like because Elsa is a White princess, and we see so many white princesses, her character sends the message that you have to be a certain way to be "beautiful" or to be a 'princess'.
Sachi Feris said the costume of Disney's Moana, pictured, is based on real Polynesian history, so it risks mocking the nation's culture
In her blog, she said she didn't want her child to dress as Frozen's Elsa, pictured, because her character promotes 'white beauty'
"That you have to have white skin, long, blonde hair, and blue eyes.
"And I don't like that message. You are White, like Elsa—if you dressed up as a character like Moana, who has brown skin, you would never change your skin colour."
After her intense discussion with her young girl, the mum said she decided to go as Mickey Mouse instead.
Her blog has attracted thousands of shares on social media and attracted a variety of responses from users.
The New York mum said the costume sends the message that you have to be a certain way to become 'beautiful' Source: The Sun
While a series of users vilified the New York mum, one user from Polynesia said his fellow nationals would praise the idea.
One user said: "Why does it matter if your kid dresses as Moana? Let kids be kids! It's Halloween!"
A parent commenting on the blog told Ms Feris she is forcing her kid to be racist.
The parent said: "Kids don't care about race. What do you think your kid is going to tell her friends? She can't be Moana because Moana is different race and culture?
"Then when one of her friends is dressed as Moana she's going to tell her it's offensive because she's not the same skin colour."
Ms Feris later clarified on Facebook that her discussion was specific to her identity as a White parent talking to her White child and the power/privilege that Whiteness carries — which made dressing up as Moana problematic.
The blog also published a follow-up piece that set out "Three Things We Believe This Halloween".
It stated that "White parents who want to dismantle White supremacy have a special burden to check their entitlement on Halloween—and make sure that their children's costume choices are not reinforcing a culture of racism".
It also suggested that dressing up as a White person was not considered racist and Halloween was an opportunity to have a conversation with children about race, power and privilege.
The parent said: "Kids don't care about race. What do you think your kid is going to tell her friends? She can't be Moana because Moana is different race and culture?
"Then when one of her friends is dressed as Moana she's going to tell her it's offensive because she's not the same skin colour."
 Source: The Sun, News.Com.Au
*****
BLIND TERROR 
Halloween make-up almost blinds clubber, 25, after horrific allergic reaction
Emmajane Duffy has spoken about suffering an excruciating reaction in a chilling warning to others
Emmajane Duffy's eyes were fused shut for days after she suffered an excruciating reaction that has permanently damaged her sight.
Emmajane Duffy was almost blinded after suffering a reaction to Halloween make-up Source: The Sun
Emmajane's eyes fused together and were excruciatingly painful. An eye doctor said the make up had scratched Emmajane's cornea. Emmajane rushed to A&E after waking up and finding she could not open her eyes. Source: The Sun 
The 25-year-old headed to a party on October 29 last year dressed as a clown – with thick black make-up and gold glitter around her eyes.
Within hours the customer relations adviser from Blantyre, Glasgow, began to experience irritation, which quickly worsened to become excruciating pain.
She recalls: "It felt like a piece of glass was in my eye – I was in terrible pain. I did an eye bath to clean them out, but it didn't help.
"Minutes later, the sensation worsened. It felt like I had razor blades cutting across my eye ball. It was the most horrendous scratching pain."
Despite having carefully removed the make-up Emmajane could not open her eyes the next morning.
Unable to see, she called out to her parents who were sleeping in the next room, but they didn't hear her.
So she used Siri to call her boyfriend Steven Stewart, 27, and asked him to take her to A&E.
Emmajane says: "I couldn't see a thing so Steven had to dress me and give me sunglasses to wear to protect my eyes from the light.
"As we drove to the hospital, I was terrified I would never see again."
Emmajane's boyfriend Steven Stewart came to her rescue after she called him using Siri Source: The Sun
When Emmajane arrived at hospital doctors told her she had superficial scratches all over her corneas and was lucky not to have gone blind.
Four days later, still unable to open her eyes, Emmajane visited her opticians where she was told she would need glasses for the rest of her life.
She said: "The optician told me that my eyes were badly damaged and really sensitive to light.
"He could still see gold glitter at the back of my eyes."
A week later she started wearing her new glasses, but still suffered from hazy vision and sensitivity to light.
She said: "It was the worst experience of my life. Halloween became my own personal horror story that nearly left me blind.
"I definitely won't be dressing up again in a hurry."
Source: The Sun
*****
Your girlfriend's more likely to cheat if she dresses in one of THESE Halloween costumes
THE SUN: A survey by affair dating website Victoria Milan revealed women were more inclined to cheat on October 31 – and these are the outfits which got them in the mood…
YOU may want to keep an eye on your other half this Halloween, after 66 per cent of women said they were more inclined to stray on October 31.
And it's all down to their costumes getting them in the mood, according to a survey of 9,300 ladies by affair dating website Victoria Milan.
Two thirds of women polled by Victoria Milan said they were more likely to cheat on Halloween – and it's all down to their costumes
Even more worryingly, one in three women polled said they counted Halloween as a 'free night'.
They added that they would be most likely to stray with any man who was in the right place at the right time.
Among those looking to play away from home this Halloween, the most popular costumes were:
Sexy nurse
Catwoman
Zombies, mummies and monsters
Voluptuous vampire
Air hostess
Playboy bunny
Police woman
*****
The Mummy.. Image: Yayahan.com
Actress Halle Berry as Catwoman Source: Pinteres
The famous Elvira, Mistress Of The Dark aged like a fine wine Source: Pinterest
Outfit number of two for Modern  Family Actress Ariel Winter at Just Jared's 6th Annual Halloween Party on October 27,2017 in Beverly Hills, California Source: News.Com.Au
Air Hostess/Flight Attendant Image: Pinterest
Playboy Bunny Image: Pinterest
Witch Image: Pinterest
Police woman Image: Pinterest
Bruce Willis and assistant Stephen J. Eads arriving at M. Night Shyamalan's Halloween party. Source: News.Com.Au
Kim Kardashian and Kourtney Kardashian as Michael Jackson and Madonna for Halloween 2017.Source: News.Com.Au
Gwyneth Paltrow with her boyfriend Brad Falchuk. Picture: Instagram Source: News.Com.Au
Queen of Reality 6 Lisa Appleton in sexy zombie nurse outfit with her pals decided to go the extra mile on Halloween and flashed photographers. Source: The Sun
*****
 Image: Pinterest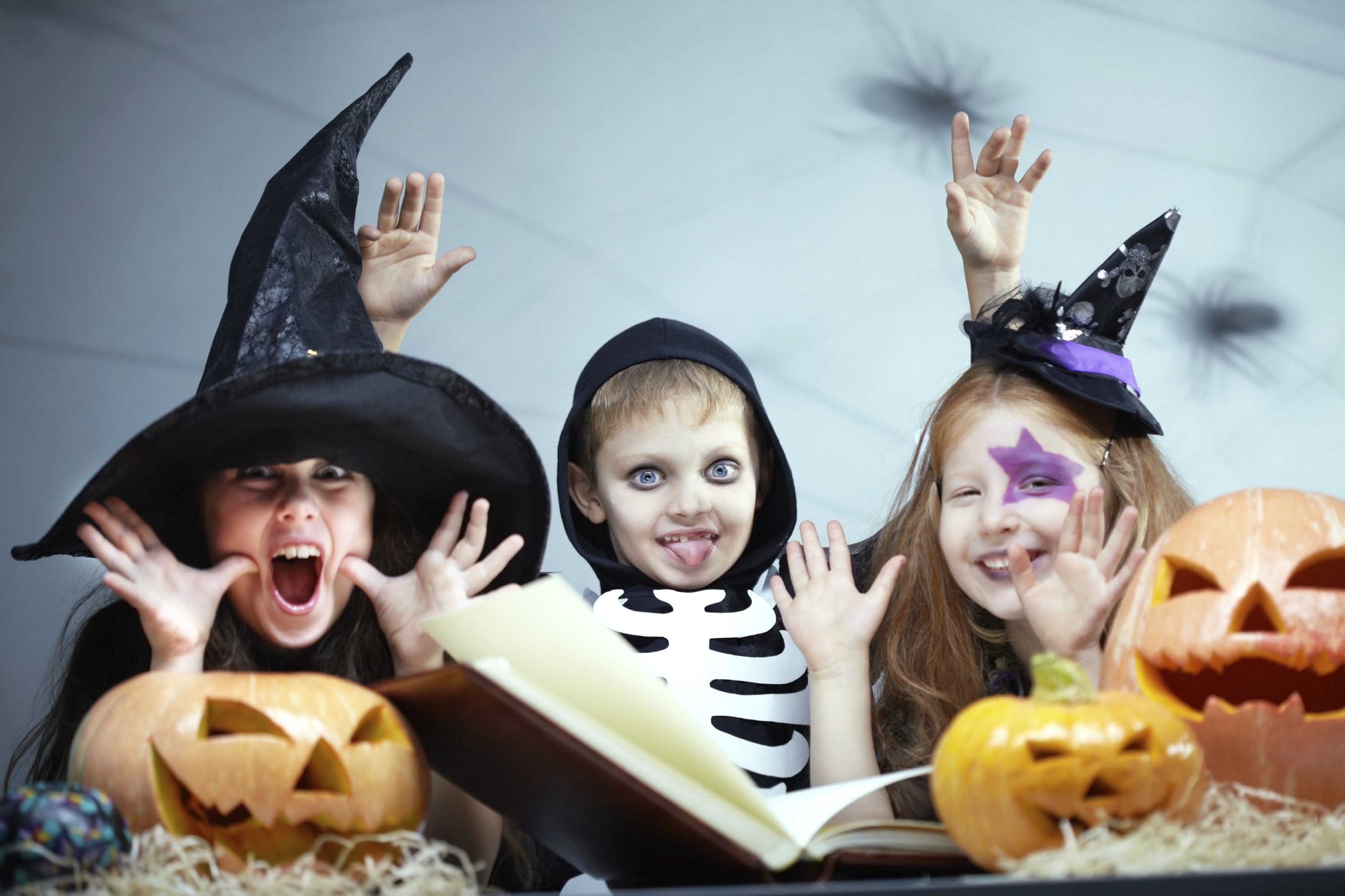 Image: Time Out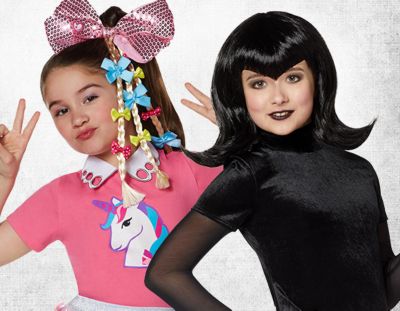 Image: Spirit Halloween
Credit: gsogroup.com