Head Scarves. Head scarves can be dressy and classic. It ia also an excellent solution to 'bad hair' days!
A head wrap looks stylish while allowing the wearer to keep her hair out of sight and out of the way.
Worn in the hair, scarves can add an elegant touch when wrapped around a ponytail or worn as a bandana, or a girlish charm when tied in a big bow at the side of the face.
There are different styles to rocking a head wrap; you can let your locks flow with this half-headband, half-head wrap piece in neutral gray.
First, how to start most head wraps. Feel free to experiment & try your own styles from this base.
from here, you can try the "Big Bow"
or maybe the "Turban" for some retro-fab without the in-your-face cheer of the bow.
Or you just simply cover the whole scarf on your head. Cross its ends below your chin and secure them by tying the ends at the back of your head.
Or take a look at a couple of gorgeous headwrap styles… anyone can rock this style. If you feel like polka dots or crazy prints aren't your thing, try more conservative scarves. Go for a solid or demure to give yourself a little exotic class.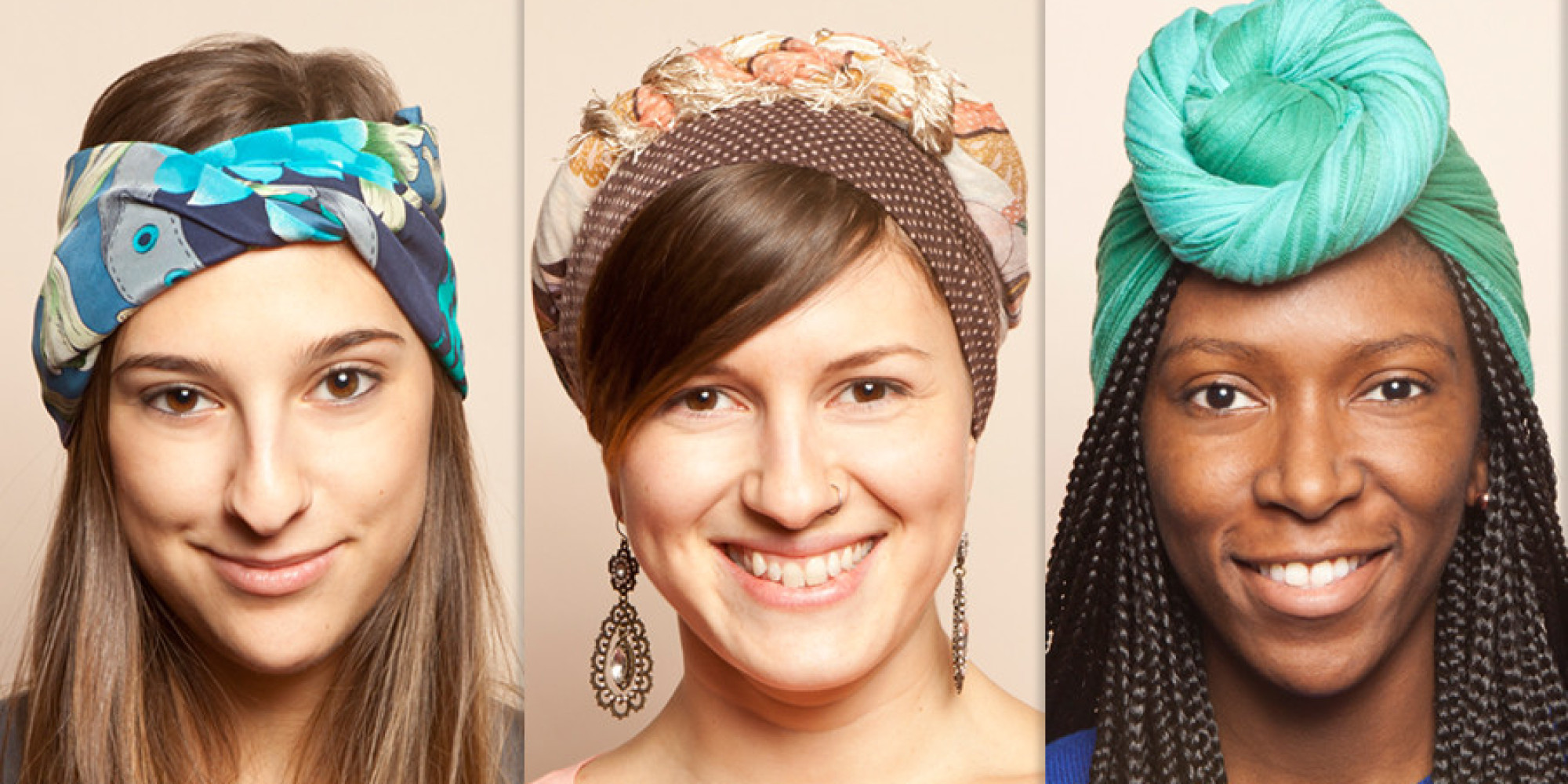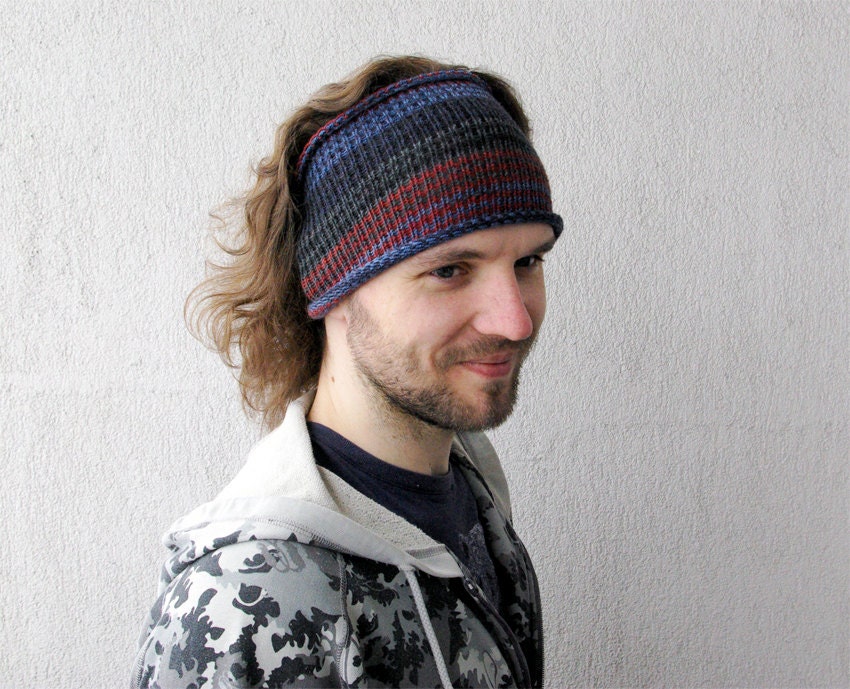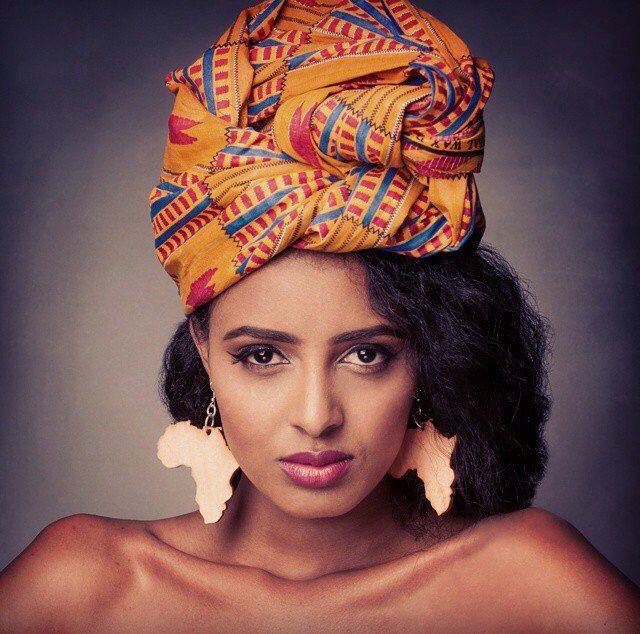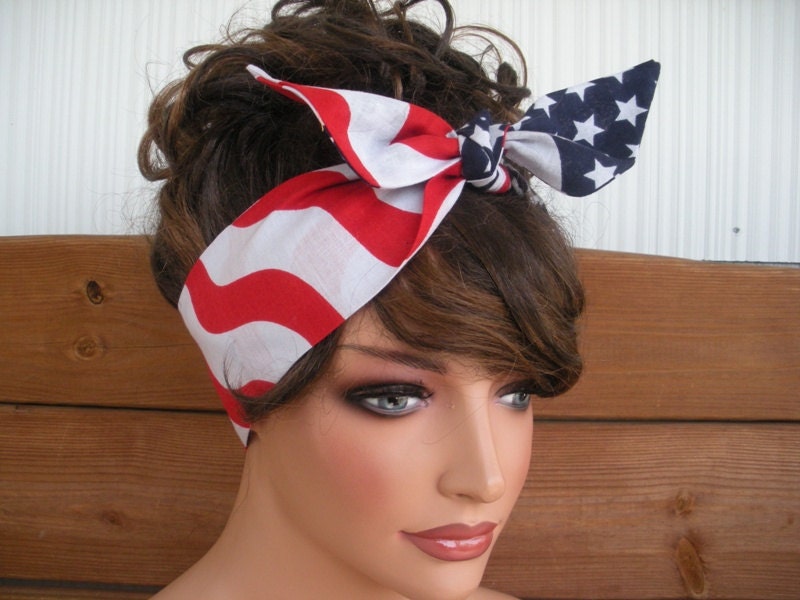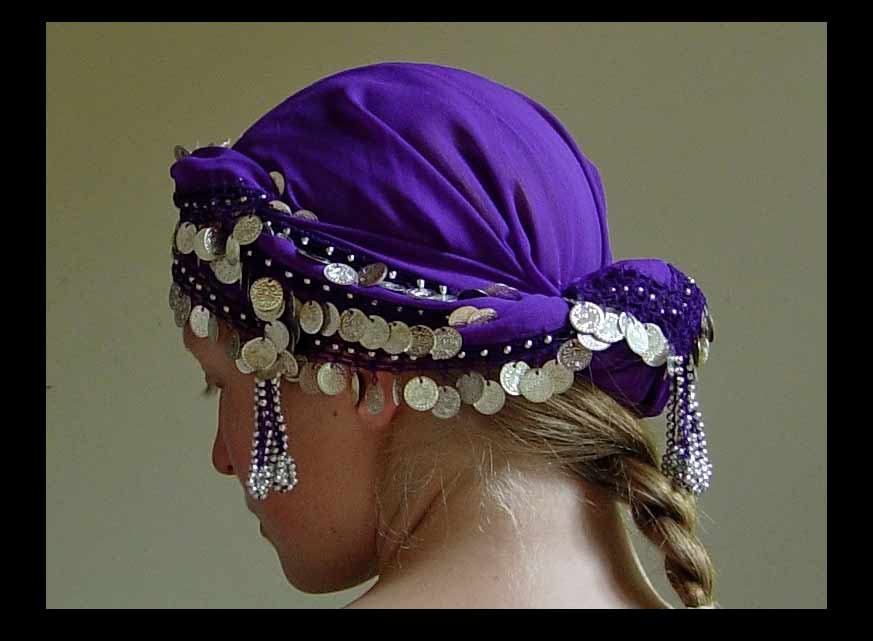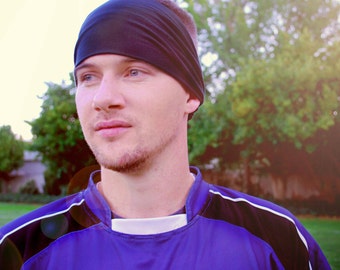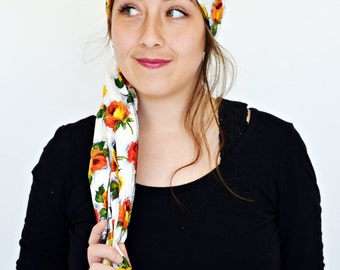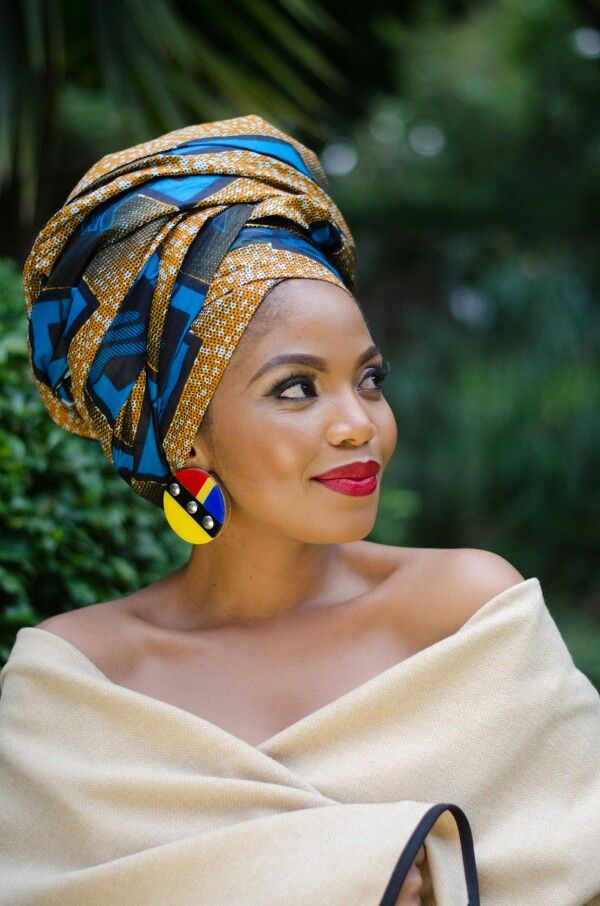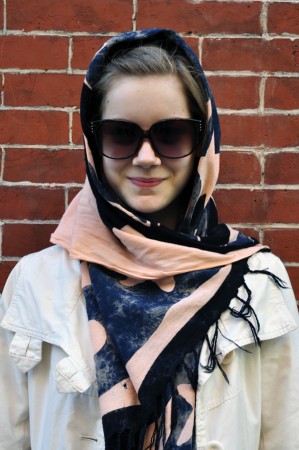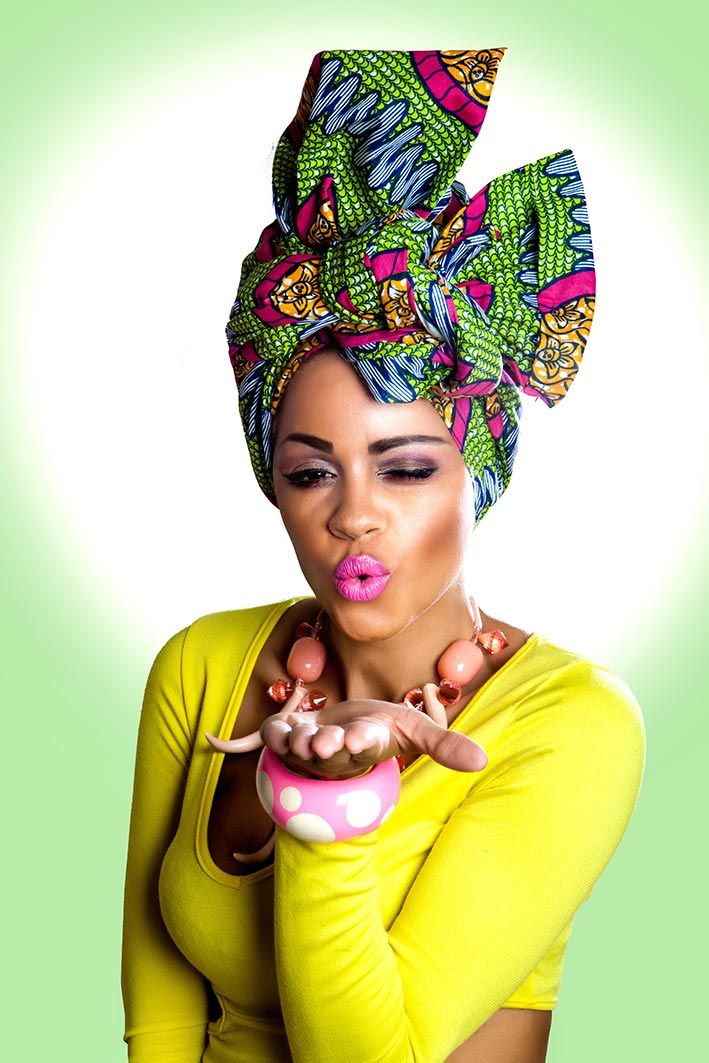 Funk Headwrap