R.I.P Leon Botha – 4th June 1985 – 5th June 2011
Leon Botha, a South African artist/ DJ (disk jockey), packed a lot of life into his 26 years, despite suffering a genetic condition that caused his body to age prematurely. He died on Sunday from complications related to progeria, a day after his 26th birthday. Botha was one of the longest-living persons documented with the Hutchinson-Gilford Progeria Syndrome.
Leon Botha: Angels of Polarity 2009   
In 2005, Botha successfully underwent heart bypass surgery to prevent a heart attack due to progeria-related atherosclerosis
Botha had no formal training in art beyond high school courses at the Tygerberg Art Centre, but became a full-time painter after graduation, doing commissioned works. In 2007, Botha staged his first solo art exhibition, "Liquid Sword; I Am HipHop," which centered on the genre's culture.  It took place at the Rust-en-Vrede (which translates to Peace and Quiet) gallery in Durbanvilleand was opened by Mr Fat of the South African hip hop group Brasse Vannie Kaap.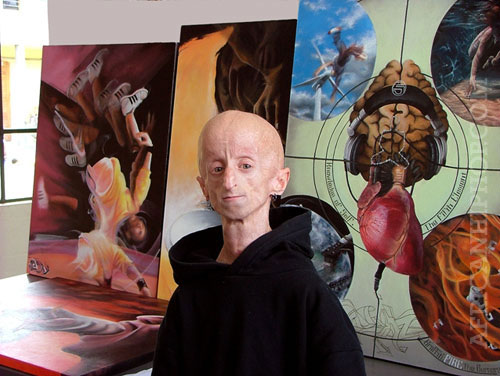 Artist and DJ, Leon Botha in his studio.. Your Source For Death Pictures and Death Video
His second solo exhibition opened in March 2009 and featured pieces of the artist's life. Botha was asked if the title "Liquid Swords; Slices of Lemon"referred to the adage "If life gives you lemons, make lemonade." Botha said no, adding, "Lemons? I slice 'em and serve 'em back!"
"DJ Solarize" AKA Leon Botha
In January 2010,Botha hosted the first exhibit at the João Ferreira Gallery in Cape Town with Gordon Clark on a photo series called Who Am I? Transgression, depicting him in theatrical projections of how society might  see him. Botha said of the exhibition, "I am a spiritual being, the same as you, primarily. Then I'm a human being and this part of the human being is the body, which has a condition."  This exhibition still travels around the world.
Gordon Clark – Leon Botha: WHO AM I ? 2009
As a musician and artist, Botha toured under the moniker DJ Solarize before joining forces with Cape Town electro-rap outfit Die Antwoord.  Botha appeared in the band's video and he was featured alongside Watkin Tudor Jones, aka Ninja, in the music video "Enter the Ninja" from Die Antwoord.
Image for Leon Botha Dead (Die Antwood DJ) Aged 26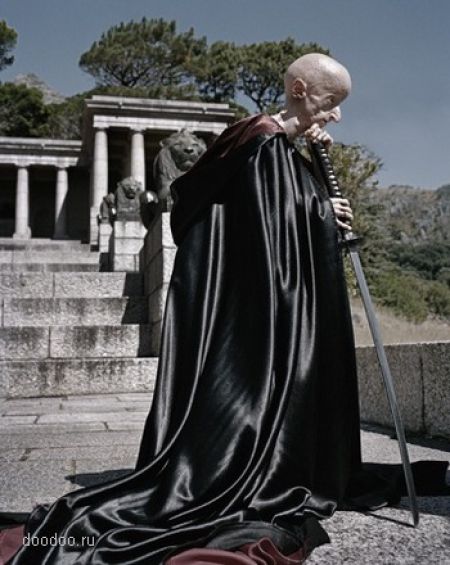 Ninja and DJ Solarize (Leon Botha) – Die Antwoord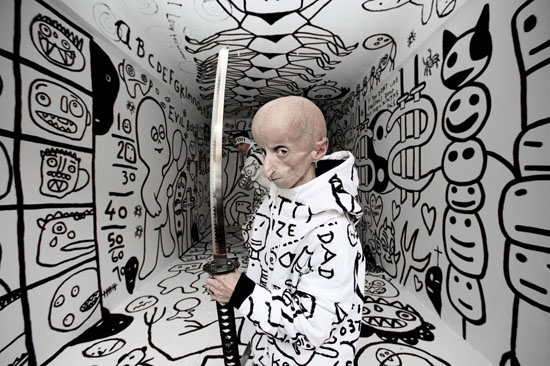 "Enter the Ninja" from Die Antwoord. 
In November 2010, Botha suffered a stroke. Botha died from complications of progeria in Cape Town one day after his 26th birthday.
Botha was the inspiration for the one-act opera Solarize, by Marcin Stańczyk, libretto by Andrzej Szpindler, which debuted in Warsaw in April 2014 at Teatr Wielki, the Polish National Opera.

Leon Botha
Although Botha is gone, MC and social activist Emile Jansen, his friend and colleague, said Botha touched everyone involved in art and hip hop.
"He had extremely intelligent views," Jansen told iol.co.za. "We learned a lot from his perspective. But we knew at some stage we'd have to face him not being with us any longer. His death is a loss to young people. But the work of any artist, including Leon's, will continue to live on."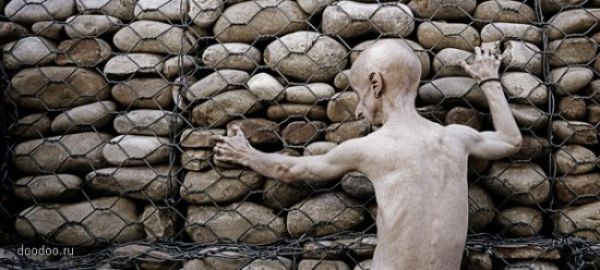 Botha was diagnosed with progeria when he was four, but despite the debilitating condition, which caused him to have a heart attack in 2005, he told South Africa'sMail & Guardian newspaper the reason why he remained positive his whole life.
SUSPENDED BETWEEN LIFE AND DEATH by Gordon Clark.
"I am too focused on living my life as it is, to constantly draw my energy or focus towards my physical 'state,'" he once said. "Just like any other human being, I don't like to be reduced to a condition or a statistic and I sure as hell won't end up on one of the photos to be paraded on websites to inspire pity and s–t … wrong guy."
Leon was an inspiration to many people, shared his wisdom and touched many hearts. He will live on through his art and music.
Interview with Leon Botha by Eyemazing Susan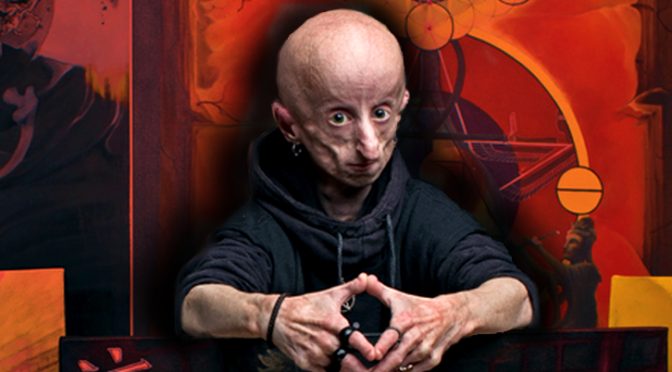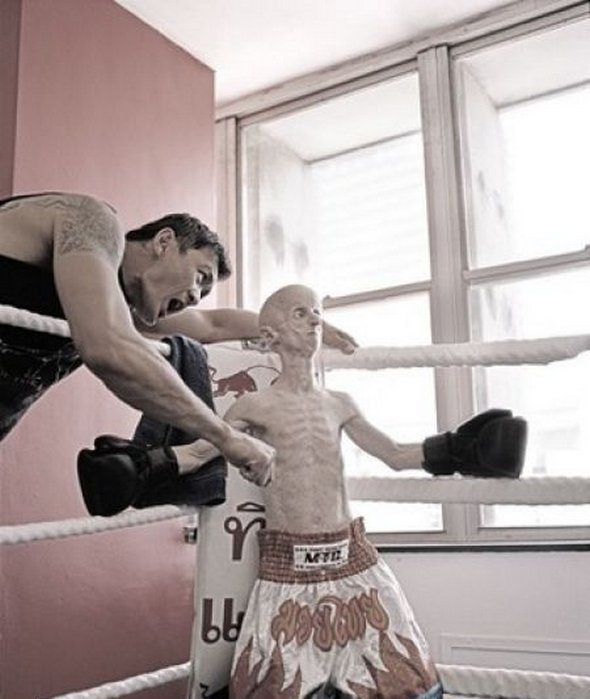 Sources:
https://en.wikipedia.org
familycircle.blogspot.com
huffingtonpost.com.au