Published on Oct 20, 2012
It's being called "abhorrent" and a "crime against humanity." Allegations of forced organ harvesting in China started to surface in 2006. Since then, mounting evidence suggests these allegations are true—and even worse than originally suspected.
Prisoners of conscience—especially Falun Gong—are being killed for their organs.
Starting in 1999, the number of transplant centers in China increased by 300% in just 8 years, even though China has no effective national organ donation system. 1999 was the year the Chinese regime began persecuting adherents of the Falun Gong spiritual practice, sending hundreds of thousands to labor camps. Many of them were never seen again.
Transplant medicine was developed to save lives. But in China, innocent people are being killed for their organs—so they can be sold for profit.
Increasingly, doctors, congressmen, international politicians, human rights lawyers, journalists, and people around the world are raising awareness about forced organ harvesting.
Published on Aug 25, 2016
In June this year, the US Congress passed a motion of concern about persistent and credible reports of organs being taken from prisoners of conscience in China, including detained followers of the outlawed spiritual movement – Falun Gong. It was in response to a disturbing report that revealed evidence that Chinese hospitals are involved in the large-scale harvesting of organs for profit, sold mostly to westerners. The documentary Hard to Believe, which has just been released in Australia, examines the live organ harvesting trade in China. The Australian Broadcasting Corporation Lateline's Emma Alberici reports. (you tube)
Interview: Ethan Gutmann, human rights investigator
Australian Broadcasting Corporation
Broadcast: 23/08/2016
Emma Alberici speaks with Ethan Gutmann, who released a report which revealed evidence that Chinese hospitals were engaging in harvesting the organs of executed inmates for profit.
Transcript
EMMA ALBERICI, PRESENTER: Ethan Gutmann, welcome to Lateline.
ETHAN GUTMANN, US HUMAN RIGHTS INVESTIGATOR: Great to be here.
EMMA ALBERICI: As you heard there, China is rejecting claims that it continues to harvest organs from executed prisoners. It says it's stopped the practice in January last year?
ETHAN GUTMANN: Yes, I don't really accept that this is about insults or anything like that. This is just about the facts.
When we actually looked at the hospitals there's 146 hospitals which are approved by the Ministry of Health to do transplants and actually a lot of them are just major transplant centres.
When we looked at them individually, and looked at their internal communications which are often, you know, sometimes they throw them in the trash, sometimes they're not, but they do have to communicate inside and this took several years, actually, to do. We found something very peculiar, we found a very, very high volume of transplants.
Now when we added that up we get to a number of about 60,000 transplants per year to 100,000 transplants per year.
Now the Chinese have been waving this figure 10,000 transplants per year for years now but we're not seeing that, we're seeing something completely different. We're seeing confidence in the future that this source of organs is almost unending. There is no peak oil.
EMMA ALBERICI: How can you say for sure that the Chinese regime is actually killing prisoners to supply the demand for organs?
ETHAN GUTMANN: Well they admit that they were, I mean for years they've admitted, since 2006, actually 2005 …
EMMA ALBERICI: I mean contemporaneously given they say they stopped the practice in January last year?
ETHAN GUTMANN: Well, we just see no sign of it. What we see is tremendous continuity and the voluntary organ donations in China, I mean, the numbers are quite clearly, they're not high enough, even the made up numbers aren't high enough.
What we had researchers calling in to voluntary organ donation centres in many Chinese cities and they would call every day and the phone would ring and ring and ring and then after a month or so somebody would answer the phone and they would say I want to donate my organs but I'm also interested how many other donations have you received and they say well five, or three.
So you know, this just isn't there. The Chinese have, I understand this is the issue of high sensitivity and in a sense I feel that the Chinese Communist Party sees it as a dagger into its heart. But the facts are the facts. They have to grapple, I think everybody has to grapple with these new numbers. I have to grapple with them. They're very difficult.
This is not an expected result. I believe the Chinese were going to stop this.
EMMA ALBERICI: What can a country like Australia do to apply pressure on China to respect the human rights of its own citizens, given how guarded it is and how unkindly it takes to other countries meddling in its affairs?
ETHAN GUTMANN: That's a great question and I really believe that Australia is in some sense a pivotal country in the world on this issue. In part because the two of the presidents of the Transplantation Society are here at Westmead Hospital and the Transplantation society, since 2012, has tried to take the lead on this issue somewhat unsuccessfully to get the Chinese to reform. Well, actually fairly unsuccessfully.
But at the same time, China's medical leadership in this area is prized and valued by the Chinese.
So I think it's extremely important that Australia sends a signal, the kind of signal that Israel have already sent, that Spain has sent and recently Taiwan.
Now, all of those countries have banned organ tourism to China and that is making, that's a significant act. It sends a message to the Chinese leadership that the medical establishment in China is not trusted and that there's not only reforms have to be made but there has to be some sort of accountability for the past as well.
EMMA ALBERICI: When you've spoken about Westerners taking advantage of the Chinese organ surplus, if you like. Is these individuals that are going to China as you say on organ holidays, or is this Western hospitals engaging in the import of the organs?
ETHAN GUTMANN: You know, there's been a lot of sort of rumors flying around about this and I just wanted to clear it up. Most people, as I understand it, I mean organ tourism is not our focus. Our focus is on the victims in China, we think that's a profoundly important question and the organ tourism is sort of secondary to that.
Having said that, it's my understanding that you can pretty much Google the words "Help, I need a kidney" and you will very quickly get to a discussion board or something like that where people will kind of say hey, you can call this hospital in China, Tianjin Central Hospital, they speak English and you can get it for a fairly reasonable price.
So I don't think that's and we're not going to close down the internet or shut down these sites, that's not the point.
The point is for us to make a stand of the kind of stand that Israel did and Taiwan did.
To point out one more thing, Israel has a software industry which has a lot of Chinese investment in it. I think they were very nervous about making this decision when they did back in 2008. Taiwan has God knows how many thousand missiles aimed at it right now from the mainland but they did it. They showed the guts to do this and I think it's very important.
This is why I'm here in Australia in many ways to talk to people about this issue and try to get something moving here.
EMMA ALBERICI: Well all the very best with that. Ethan Gutmann, thank you for your time.
ETHAN GUTMANN: Thank you.
SOURCE: http://www.abc.net.au/lateline/content/2016/s4525374.htm
Published on Dec 15, 2015
The Bleeding Edge, a riveting thriller based on real-life events from Peabody Award-winning director Leon Lee. It's about China's illegal organ which was screened last September 7, 2016 in UK Parliament at the Speaker's House. This is an extremely rare honour and also an incredible opportunity to create awareness of the crimes against humanity that are still ongoing in China. The event coincides with the G20 Summit and we hope that political pressure is added to address these issues.  harvesting Starring human rights activist and current Miss World Canada, Anastasia Lin. Coming in 2016.
Published on Sep 24, 2014
Nobel Peace Prize nominees David Matas and David Kilgour investigate the organ harvesting trade in China and uncover one of the world's worst crimes against humanity.
www.humanharvestmovie.com
In March 2006, two witnesses testified against Sujiatun, a secret concentration camp in China for its involvement in the systematic organ harvesting from living Falun Gong practitioners. More testimonies followed afterwards.
SOURCE: http://theindiefest.com/
Nobel Peace Prize nominees David Matas and David Kilgour investigate the organ harvesting trade in China and uncover one of the world's worst crimes against humanity.
David Matas
David Matas is a renowned immigration and human rights lawyer. He served as a member of the Canadian delegation to the UN Task Force on Immigration Practices & Procedures, UN Conference on International Criminal Court, and Stockholm International Forum on the Holocaust. In 2010, David Matas was nominated for the Nobel Peace Prize for his work related to the investigation of organ harvesting crimes in China. David Matas obtained a Masters of Arts from Princeton University and Bachelor of Civil Law from the University of Oxford.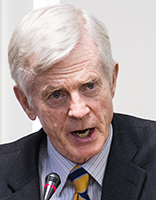 David Kilgour
David Kilgour was a Canadian member of parliament David Kilgour for 27 years. He also served as the Secretary of State for Latin America and Africa, Secretary of State for Asia-Pacific and Deputy Speaker of the House. David Kilgour, together with David Matas, won the 2009 Human Rights Award from the International Society for Human Rights. In 2010, David Kilgour was nominated for the Nobel Peace Prize for investigating the organ harvesting crimes in China. David Kilgour graduated from the University of Manitoba in economics and the University of Toronto law school.
 SOURCE: http://www.humanharvestmovie.com/
REPORT INTO ALLEGATIONS OF ORGAN HARVESTING OF FALUN GONG PRACTITIONERS IN CHINAby David Matas and David Kilgour
Japan: Falun Gong Practitioners Protest the CCP Atrocities of Live Organ Harvesting (Photos)
August 02, 2006 | By Hong Yi
(Clearwisdom.net) Falun Gong practitioners from across Japan gathered on July 30, 2006 in Nagoya to hold a rally and parade protesting the Chinese Communist Party (CCP) persecution. They also called for an end to the CCP's harvesting and trading organs from living Falun Gong practitioners, and putting an end to the CCP persecution of Falun Gong.
Falun Gong practitioners used various means including an anti-torture exhibit, reenactment of the CCP live organ harvesting, and display boards to expose to passersby the CCP persecution of Falun Gong that has persisted for seven years, particularly its evil deeds recently exposed about harvesting organs from living Falun Gong practitioners for profit. They called on people to support a thorough investigation into this revelation, and support anti-persecution efforts.
At the rally site, Falun Gong practitioners reenacted the CCP live organ harvesting, and torture methods used in forced labor camps by merciless guards to force Falun Gong practitioners to give up their beliefs. The torture methods they demonstrated included the tiger bench, beating while being hung up, hammering bamboo spikes into fingernails and being locked in small cell.
Two practitioners took turns introducing through a megaphone what Falun Gong is, why the CCP persecutes Falun Gong and the CCP crimes recently exposed about systematic harvesting of organs from living Falun Gong practitioners for profit. They called for people's attention and help to stop the persecution.
One of the two practitioners said, "Recently, a Canadian independent investigation team concluded that the allegations of the CCP harvesting organs from living Falun Gong practitioners and then illegally trading them are true. The Canadian government expressed taking action after learning about it. Japanese people should also take such brutality seriously, and voice concern to stop the persecution."
Falun Gong practitioner Ms. Yoko Kaneko, who was once illegally detained for eighteen months by the CCP for distributing fliers exposing the CCP persecution of Falun Gong, said at the rally, "Around October 2002, I was illegally detained in Beijing Women's Forced Labor Camp. All Falun Gong practitioners illegally detained there were given a physical check-up. We all were very surprised at the time. I wondered that with the CCP persecution of Falun Gong policy being to 'destroy practitioners physically,' 'beating practitioners to death is counted as suicide,' how could it be concerned about Falun Gong practitioners' health? After the revelation of the CCP harvesting organs from living Falun Gong practitioners and illegally trading them, I eventually realized that its purpose was to establish an archive for organ transplants. If I was not rescued, I may have been one of the victims who have had their organs harvested while still alive."
A representative of the Japanese Falun Dafa Association said to the reporter, "The purpose of today's activity is to end the CCP's persecution of Falun Gong as soon as possible. The CCP's acts of harvesting and trading organs from living Falun Gong practitioners are shocking and horrifying. Japan will also form a special investigation team to China, to conduct an independent investigation into the CCP's harvesting organs from living Falun Gong practitioners. Certainly, we also can assume that the CCP will hamper this action. There have been righteous people in Japan who want to participate in the special investigation team."
He also said that the medical field in Japan, especially the organ transplant field, has learned about these crimes happening in China. We hope to stop the CCP's mass killing and soon release all illegally detained Falun Gong practitioners.
In the afternoon, Falun Gong practitioners held a parade in downtown Nagoya. At the same time, they passed out fliers exposing the CCP systematic harvesting and trading organs from living Falun Gong practitioners.
SOURCE: http://www.clearwisdom.net/emh/articles/2006/8/2/76263.html
A re-enactment of the Chinese Communist Party's brutal crime of harvesting organs from live