Seriously Dubai?!
YOU CRAZY!!!
A 700HP Brabus G63 AMG, Dubai Police's luxury car
Dubai female police officers car: The Lamborghini Aventador's acceleration rate of 0 to 100 km is 2.9 seconds, and it can go as fast as 350 km/h. Its manufacturer calls it "a one-of-a-kind piece of art".
In Dubai, every vehicle has horsepower.
Stand-up paddle boarders
Gold cellphone: Only in Dubai can you find a healthy supply of phones that probably cost more than the house you currently reside in.
High-rise Tennis Court on top of Burj-Al-Arab
A Helicopter Deliver an Aston Martin on Top of Dubai's Famous Burj Al Arab Hotel (in scenes reminiscent of a James Bond classic)
Kings of Dubai and the kings of the jungle. One of the unusual hobby of the rich Dubai is raising wild animals like jaguars, white lion, tiger. These pet owners are regularly sent to rambling.  These wild animals are status symbols for the wealthy because they are expensive and often illegal to obtain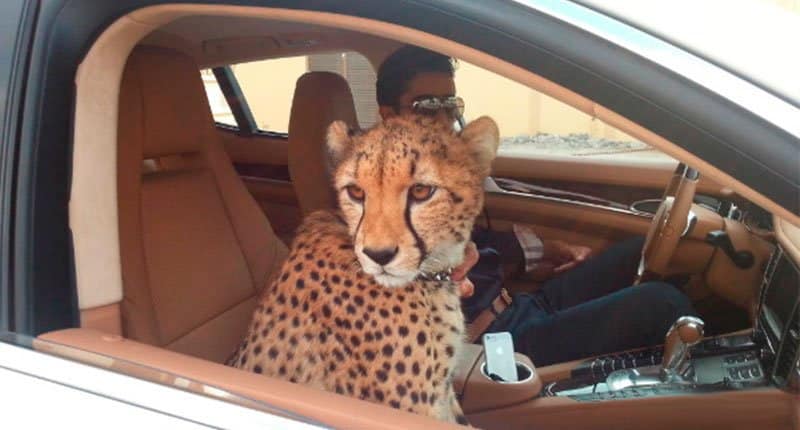 Parked camel Stacking Tortoise 
Along with the camel ATMs spitting out gold. Forget the Cash, Get the Gold ATM Machine. The Gold to go machine is manufactured and operated by German company, Ex Oriente Lux (light from the east). They've already taken their gold-vending ATMs across the world, with machines in Europe, North America, and the Emirates. The idea is simple: take the world's reliance on the idea of gold as a solid investment and then give them quick and easy access to it. It's so simple, in fact, you wonder why no one else has done it before. The machine updates its prices every 10 minutes, based on current gold spot prices.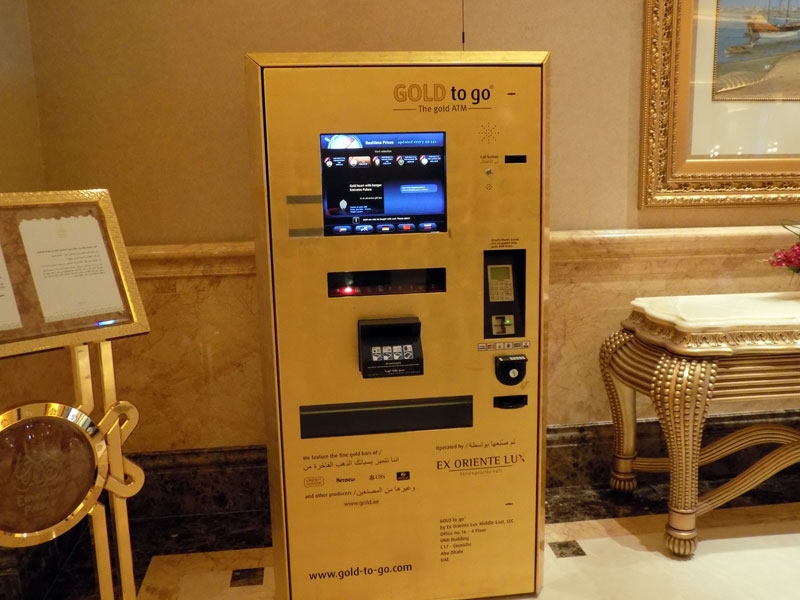 Bathrooms that look like this
Bedrooms that looks like this
Free food for the poor
Pets getting exotic snacks 
Louis Vuitton Designer trash