Italy's Tuscany region is packed with some of the world's most recognizable Renaissance-era art and architecture, including Michelangelo's "David," the works in the Uffizi Gallery and the Duomo basilica of Florence. Its diverse natural landscape encompasses the snow-capped Apennine Mountains, Elba's sunny beaches overlooking the Tyrrhenian Sea and Chianti's famous olive groves and vineyards.
The Hills of Tuscany : Tuscany is what many people around the world envision as a true representation of Italy. Rolling hills. Stone farmhouses. Vineyards. Olive groves.
Top destinations: 
1. Florence, Tuscany, Italy : Birthplace of the Renaissance, is home to masterpieces of art and architecture. One of its most iconic sites is the Florence Cathedral, with its terra-cotta-tiled dome engineered by Brunelleschi and bell tower designed by Giotto. The Galleria dell'Accademia displays Michelangelo's "David," while the Uffizi Gallery exhibits preeminent works such as Botticelli's "The Birth of Venus" and da Vinci's "Annunciation." (Wikipedia)
Image: Pinterest.com.au
Floor of Florence Duomo Source: commons.wikimedia.org
2.  Monteriggioni, Tuscany, Italy : A comune in the province of Siena in the Italian region Tuscany. It borders on the communes of Casole d'Elsa, Castellina in Chianti, Castelnuovo Berardenga, Colle di Val d'Elsa, Poggibonsi, Siena and Sovicille. (Wikipedia)

3. Pisa, Italy : Places to visit including the leaning tower of Famous Piazza Dei Miracoli Square of Miracles in Pisa, Italy . Pisa is a city in central Italy's Tuscany region best known for its iconic Leaning Tower. Already tilting when it was completed in 1372, the 56m white-marble cylinder is the bell tower of the Romanesque, striped-marble cathedral that rises next to it in the Piazza dei Miracoli. (Wikipedia)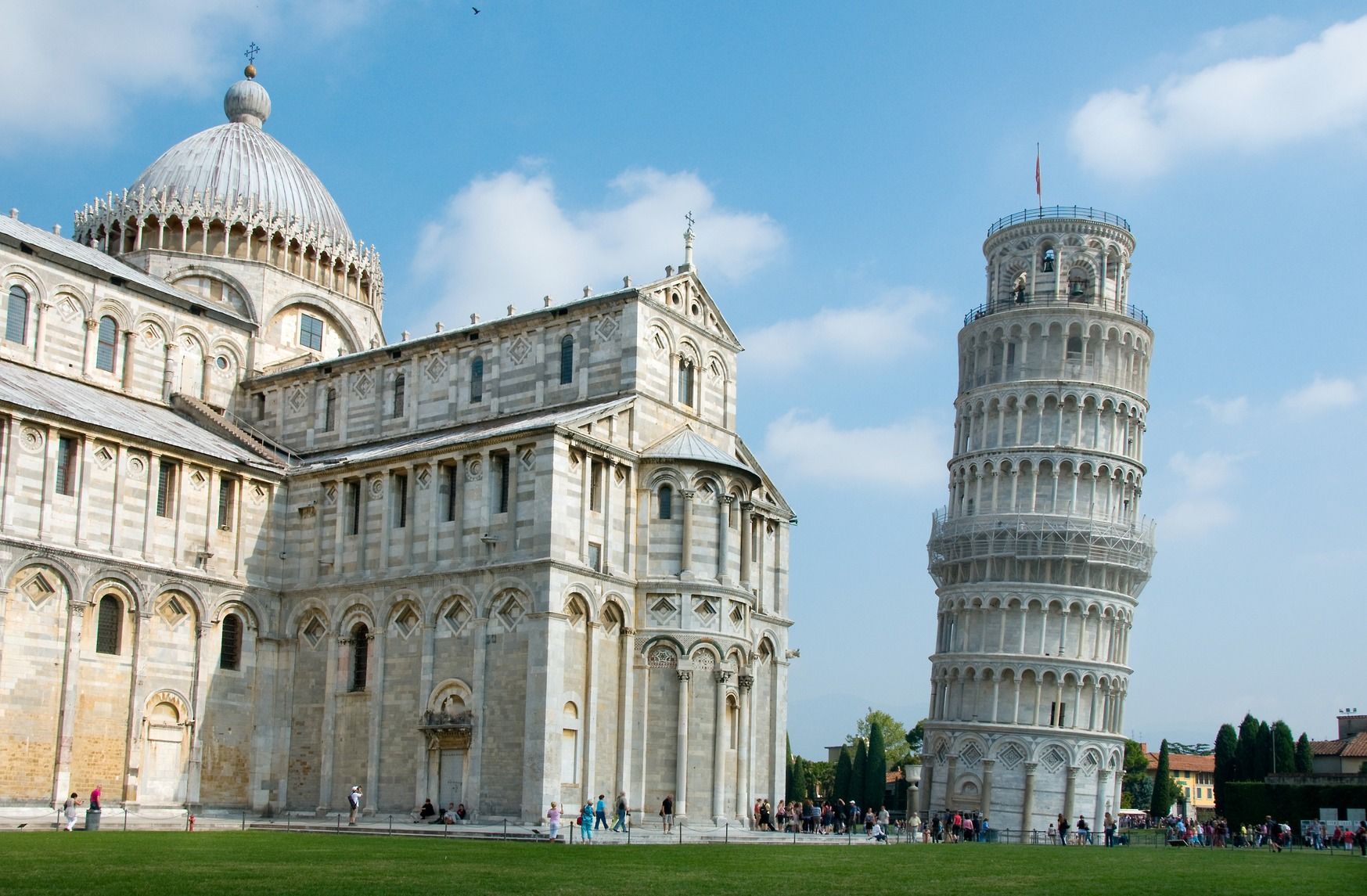 4. Cinque Terre : Is part of coast on the Italian Riviera. This area is really stony and buildings are built on it. You can really feel a touch of the sea.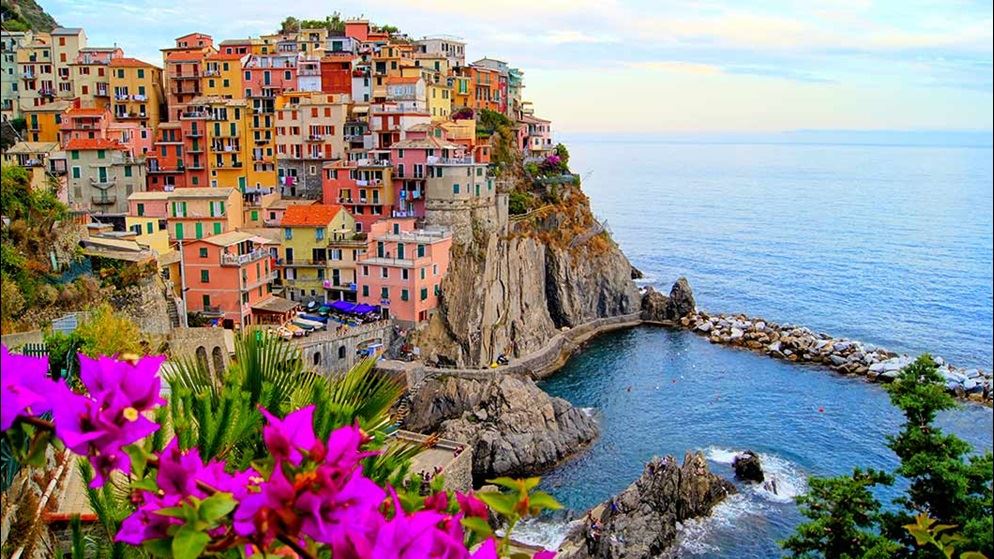 Image: choice.com.au
5. Sienna  : A city in Italy's central Tuscany, is distinguished by its medieval brick buildings. The fan-shaped Piazza del Campo is dominated by the Palazzo Pubblico, the Gothic town hall, and Torre del Mangia, a slender 14th-century tower with sweeping views from its distinctive white crown. From this square at the center of town extend the city's 17 historic contrade (wards). (Wikipedia)
View Of The Italian Hill Town Of Siena Italy Under The Glow Of The Setting Sun
6. Lucca : Town with Renaissance Ramparts –  Romanesque architecture. Lucca is a city on the Serchio river in Italy's Tuscany region. It's renowned for the well-preserved Renaissance walls encircling its historic city center and its cobblestone streets. Broad, tree-lined pathways along the tops of these massive 16th- and 17th-century ramparts are popular for strolling and cycling. Lucca is also known for its olio d'oliva lucchese, high-quality olive oil produced in the region.
Lucca Square Amphitheather
7. Livorno : Harbor, aquarium, history ,sports and arts – Livorno, is a port city on the Mediterranean sea on the western coast of Tuscany, Italy. It is the capital of the Province of Livorno, having a population of 160,512 residents on December 31, 2014. (Wikipedia)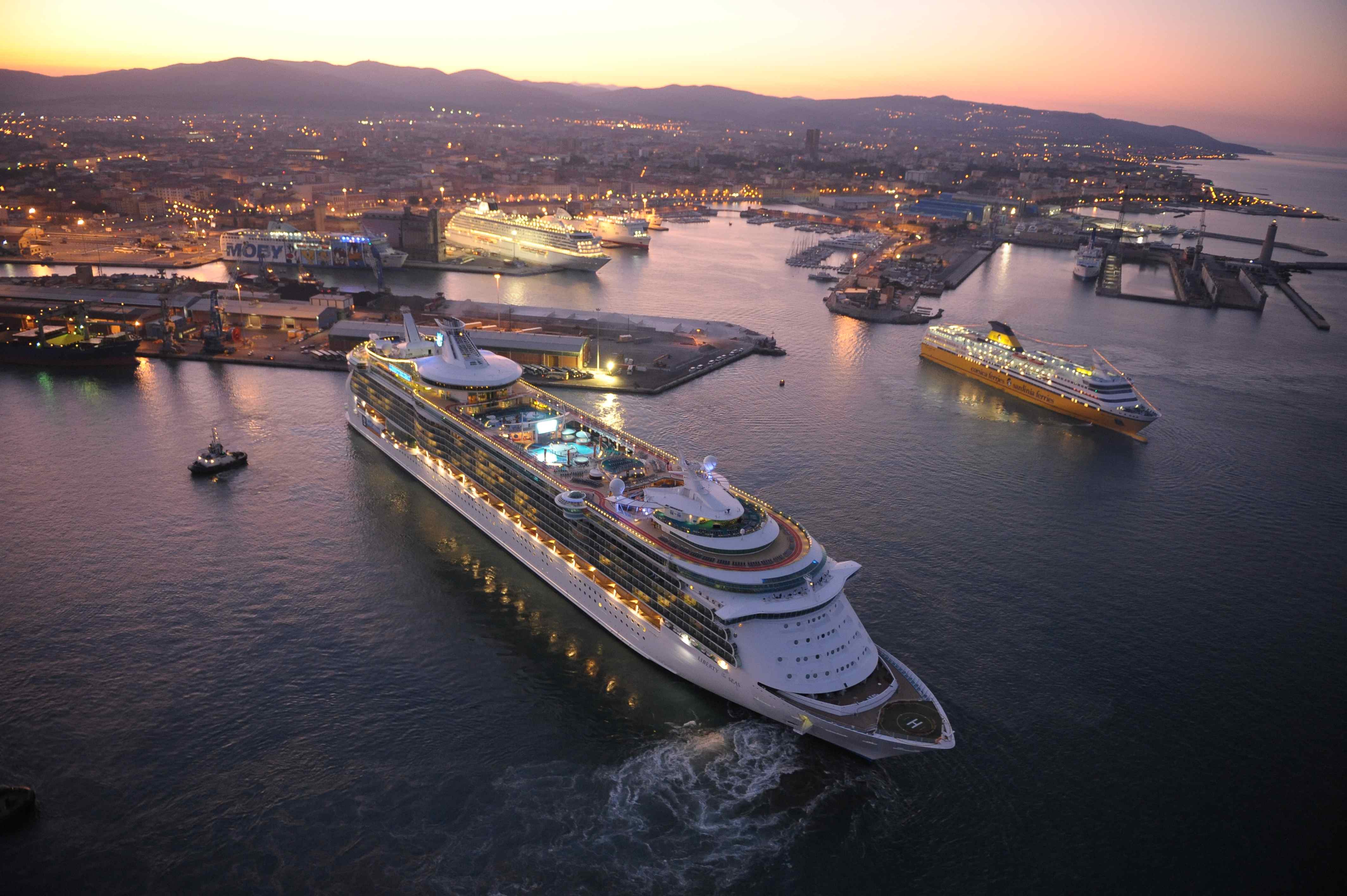 8. San Gimignano :  Agritourism, wine, middle ages, museums, Dante Alighieri – San Gimignano is a small walled medieval hill town in the province of Siena, Tuscany, north-central Italy. (Wikipedia)

9. Greve in Chianti : Wine, agritourism, castles, wineries, tasting – Greve in Chianti is a town and comune in the province of Florence, Tuscany, Italy. It is located about 31 kilometres south of Florence on A1 highway, and 42 kilometres north of Siena. (Wikipedia)
10. Montepulciano : Agritourism, wine, palace, vineyards, wineries  – Montepulciano is a medieval and Renaissance hill town and comune in the Italian province of Siena in southern Tuscany. (Wikipedia)
11. Cortona : Agritourism, churches, wine, cathedral, museums
12. Arezzo : Horsebac kriding, show jumping, churches, arts, agritourism.. Arezzo is one of the best destination of Tuscany. It has many museums, monuments and churches that are worth to be visited.
13. Montecantini Terme : Beaches, camping, harbor, scuba diving, windsurfing – Montecatini Terme is an Italian district of 21,095 inhabitants within the province of Pistoia in Tuscany, Italy. The most important center in Valdinievole. (Wikipedia)
14. Barga, Italy : Barga medieval walled city of Barga close to Lucca tuscany Italy natural beauty and quaint village timeless Beauty medieval hilltop town in Tuscany
15. Pistoia, Italy : Pistoia (Italian pronunciation: [pisˈtoːja] ( listen)) is a city and comune in the Tuscany region of Italy. You can find blues, zoos, baptistery, cathedrals and gardens. (Wikipedia)
The Ospedale del Ceppo – Pistoia Italy— Photo by wjarek Source: L'Italo-Americano