1. Scientists working on a tower in Antarctica 
2. Scotland-  From the jaw-dropping particle collisions of the Northern Lights in Caithness. It's a rare sight but when visible the sky in Caithness is amazing.
3.  Vaadhoo Island, Maldives
Phytoplankton – the marine microbes – create and amazing effect by emanating the blue glow. The species create the most romantic natural lighting in the world.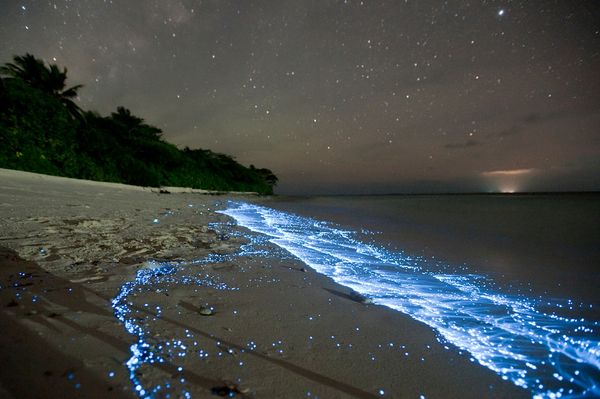 3. Bluebottle Cnidaria Jellyfish, Australia  
4. Stars Over Peyto Lake, Alberta, Canada
5. Sunset Over China Field
6. New Zealand Cathedral Cove Coromandel Peninsula
8. Sunset Atop  Evergreen Mountain Lookout Washington
9. China Canola Field
10. Japanese Rescue- Team  Climbing Mount Ontake : Rescue workers search for missing climbers and hikers on the volcano after the eruption left dozens