Kate Middleton and Duke of Cambridge Prince William's son is adorable. Prince George, the third in line to the throne  turned 2 years old last July 22.
The Duchess of Cambridge showed how she's moving the monarchy to more modern times with a low-key affair at their home with friends and family in Anmer Hall.
Unlike last year's lavish bash, during which he was played 'Happy Birthday' by the Irish Guards at Kensington Palace, his second birthday party will be a more modest affair.
According to British newspaper Express The Duke and Duchess of Cambridge were the perfect hosts as they welcomed friends and family members into their country residence.
Of course The Queen was there to partake in the festivities as the future heir to her throne was no doubt loving the attention from his pals.
Prince George in a field at the Gigaset Charity Polo Match 
In recent news, the mother-and-son tandem has seen in a polo match last June 14, 2015 at the Gloucestershire Festival of Polo where Prince William participated.
Prince George growing up as a very energetic kid
Yahoo! reports the goofyness of the 23-month old Prince George with his mom who happens to be just 6-week post pregnancy to Princess Charlotte. The two was seen to be sporting almost the same outfit – both sporting navy blue clothing. Definitely too cute to handle – Prince George spent the whole afternoon running around while Kate Middleton was fancied and very careful not to get her son in any trouble.
Prince George of Cambridge is inheriting many things from his daddy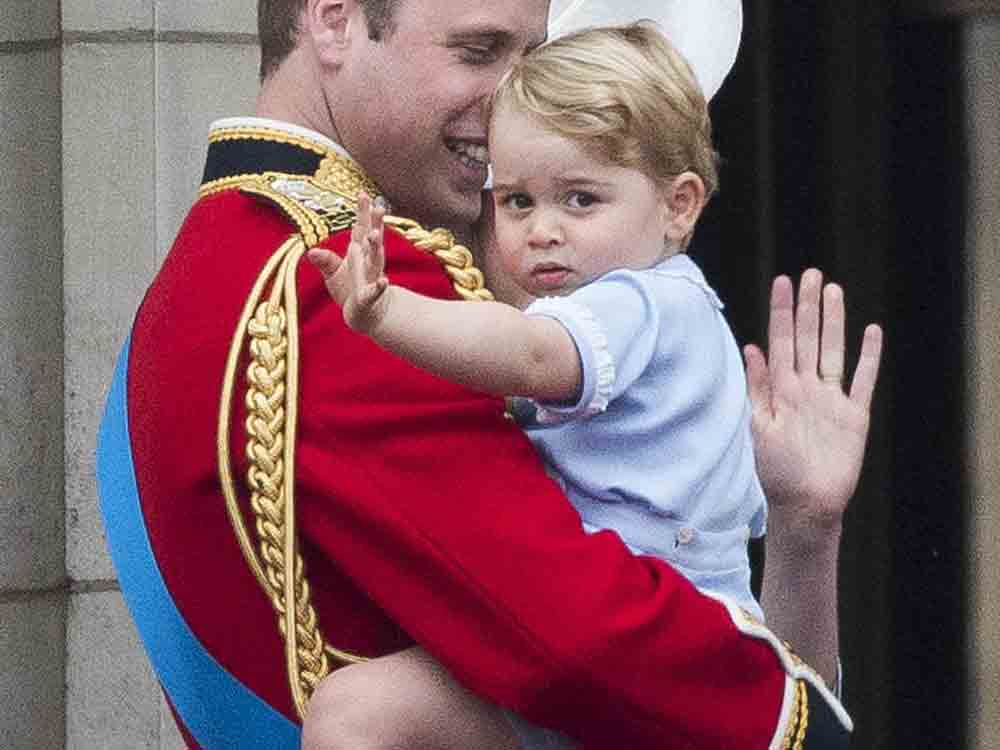 Source: Woman's Day.. Prince George of Cambridge is inheriting many things from his daddy, including his beautiful blonde hair, the British throne and now, apparently, left-handedness!
While most children are ambidextrous in their early years, it's been reported that George, who turns two on July 22, "seems to be very left-handed".
 This was clearly evident as the boisterous little bloke had a go with a small mallet at the polo recently, while his dad played the grown-up version of the horseback sport nearby.
It's believed that Prince William is thrilled his little one is turning out to be a "leftie", given that he is one himself.
"More often than not, he uses his left hand to hold things and both William and Catherine have noticed this," a royal insider tells the UK's Daily Mail. "William is thrilled his son has inherited this trait – he's always joking that left-handers have better brains."
Other famous "lefties" include Barack Obama, Albert Einstein and Oprah Winfrey – not to mention George's rellies and namesakes, King George II, King George IV, and the Queen's father George VI. Four's a trend!