A neglected 19th century farm house has been transformed into a wacky rainbow house, by an artist who saw the house as a blank canvas.
The farmhouse is located in the middle of the woods in High Falls, New York, and looks a fairy tale gingerbread house from the outside, hand painted in all the colors of the rainbow.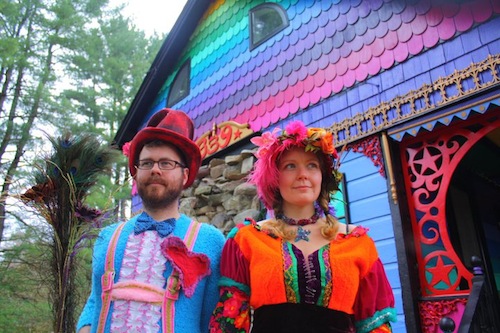 The house, which is called Calico, is the handy work of artist  Kat O'Sulllivan, also know as Katwise, is the mastermind behind the historic farm house turned into psychedelic home, hand-painted in all the colors of the rainbow. When she first purchased the property it was a decrepit looking house from the 1840s, far from the graphic masterpiece that it is today. The exterior of her home boasts a vibrant spectrum of colors and patterns, and the interior is equally spectacular and whimsical..
She bought the neglected property in 2009 and together with her partner Mason Brown and large group of her friends, she playfully refers to as "ninja elves," Kat did a bang-up job and decorated the plain white farmhouse to suit her bright tastes.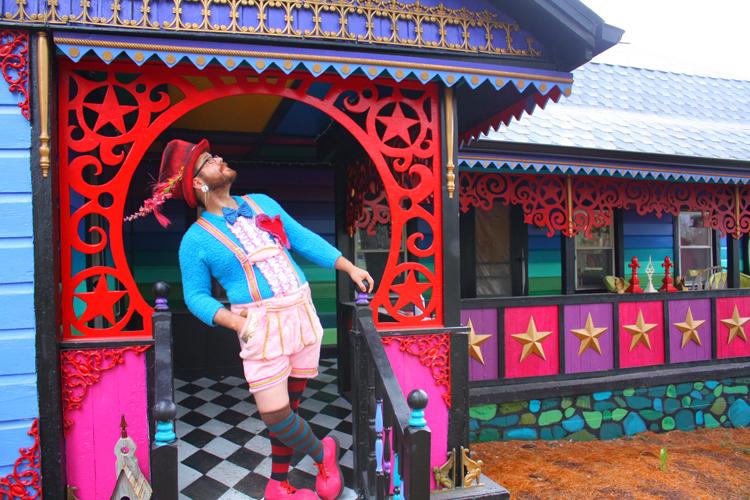 Inside, the quirky house is even brighter, with up-cycled furniture and chandeliers in each room, which clash boldly with the pink, green and purple walls.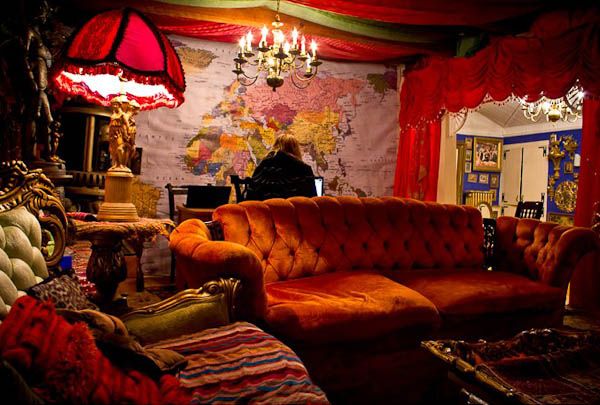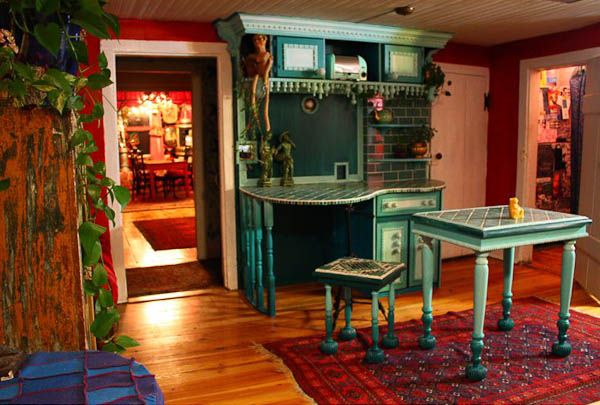 The inside of Katwise's psychedelic bus