Happy 90th Queen Elizabeth II!
Long to reign over us: Queen Elizabeth II
The Queen has become the second-longest reigning monarch in 1,000 years of British history. She has now overtaken George III, who reigned for 59 years, 96 days plus 13 extra leap-year days, totalling 21,644 days. Only one royal ancestor has had greater longevity on the throne: the Queen's great-great-grandmother Queen Victoria.
The Queen, who celebrates her diamond jubilee next year, acceded the throne on February 6, 1952. She has reigned for 59 years and 95 days plus 15 extra leap-year days, totalling 21,645 days. In this gallery we look back at her life in pictures.
Why does the Queen Elizabeth II have TWO birthdays?
Before Elizabeth II turns 90 tomorrow, here is a look at why the Queen has two birthdays a year.
When are the Queen's birthdays?
The date of the Queen's birth was April 21, but she also has an official birthday on a Saturday in June every year.
This year the Queen's official birthday will fall on Saturday June 11.
How is the Queen's birthday celebrated?
The Queen's official birthday is always celebrated with a military parade known as the Trooping of the Colours.
After the Trooping of the Colours, the royal family watch a fly-past from the balcony of Buckingham Palace.
The Queen's actual birthday tends to be quite a private affair but gun salutes mark the occasion.
Here is a round-up of 90th birthday celebrations taking place between April and June 2016.
Why does the Queen have two birthdays?
The British monarch's birthday celebrations have often been held on a day that is not their actual birthday.
The tradition is linked to the Great British weather because the royal family want to hold the grand birthday parade in the summer.
For example, Edward VII was born on November 9, but his official birthday was always marked in May and June during his reign.
Where did the tradition come from?
It is believed that the tradition started during the reign of King George II in 1778.
George II was born in October but the annual summer military cavalcade became a celebration of the king as well as the armed forces.
Who else has two birthdays?
Paddington Bear has two birthdays in the children's books by Michael Bond.
When Paddington first went to live with the Browns, they agreed that bears "just like the queen" have two birthdays a year.
Thursday April 21: Queen's real birthday
Elizabeth II was born on April 21 1926 and has reigned through more than six decades of huge change and development in Britain.
This date will not be at the heart of celebrations and the Queen will demonstrate her commitment to duty with an engagement in Windsor.
During the day, the Queen is scheduled to unveil a plaque to mark the start of the Queen's Walkway trail at the foot of Castle Hill.
In the evening the Queen will light the first in the chain of 1,000 beacons nationwide in a spectacular celebration of her milestone birthday.
Britons across the nation are being encouraged to attend a beacon lighting ceremonies on mountaintops, beaches, farmyards, church towers and other locations.
The Prince of Wales said: "I am delighted that so many people throughout the United Kingdom are coming together to light beacons in celebration of my mother, the Queen's, ninetieth birthday. It is a wonderful gesture which I know has deeply touched Her Majesty."
Saturday June 11: The Queen's official birthday
The Queen's official birthday is always marked with a traditional parade known as the Trooping of the Colour.
Elizabeth II will travel by carriage from Buckingham Palace to inspect her personal troops in Horse Guards Parade in a televised ceremony at 10am.
The Royal family will then appear on the balcony of the palace to watch a fly-past at 1pm.
Sunday June 12: Patron's Lunch street party
The Mall outside Buckingham Palace will be turned into a huge street party where 10,000 guests will enjoy a picnic and street performances.
Most tickets are going to charities and organisations of which the Queen is patron. But there will also be big screens in St James' Park and Green Park.
Royalists around the country will also get together to hold their own street parties to celebrate the Queen's birthday.  (express.co.uk)
If you want to join the fun, read these facts about the Queen on her birthday, collected from EuroNews, the Independent, TIME and Royal Central:
She has been the head monarch of the United Kingdom since 1952.
She knows how to speak French and how to drive.
The Queen does not have a passport — she doesn't need one.
The first time she was on the cover of TIME, she was 3 years old.
She sent her first email in 1976.
The Palace launched a YouTube channel in 2007.
Her first tweet was in 2014. It read, "It is a pleasure to open the Information Age exhibition today at the @ScienceMuseum and I hope people will enjoy visiting. Elizabeth R."
The Queen technically owns the sturgeons, whales and dolphins in the waters around the U.K.
President Barack Obama once gave her an iPod.
Her nickname as a child was "Lilibet."
Her corgis eat off of silver platters every day.
Her coronation was the first to be on TV.
She has more than 130 official portraits.
She was once gifted two sloths.
She once worked as a military mechanic.
She has a private meeting with the prime minister every week.
She has about 30 godchildren. One of them is Charles Spencer, the brother of the late Princess Diana.
The Queen doesn't like meals served in the Buckingham Palace to have garlic. But she does love mangoes.
The Queen took a corgi on her honeymoon. She currently has two, Willow and Holly.
The Queen loves to watch horse racing — she's won more than 1,600 races.
She has a personal bagpipe player.
In 1975, one of the Queen's representatives fired Australia's prime minister.  (ibtimes.com)
On November 20, 1947, Princess Elizabeth, who later became Queen Elizabeth II, married her distant cousin Philip Mountbatten in a lavish ceremony at Westminster Abbey, London.
Her wedding to the former prince of Greece and Denmark, who renounced his titles in order to marry the English princess, was broadcast to 200 million radio listeners across the globe.
The princess was 21-years and her husband 26 at the time of their marriage. Taking place during an economic downturn as a result of World War II, the celebrations lifted the spirits of Elizabeth's people.
She and her husband waved to large crowds from the balcony of Buckingham Palace as they shared their joy with the populace.
Elizabeth ascended the throne after her father, King George VI, died in February 1952. She and Philip eventually had four children — Prince Charles, Princess Anne, Prince Andrew and Prince Edward.
BEST QUEEN ELIZABETH QUOTES: 
When life seems hard, the courageous do not lie down and accept defeat; instead, they are all the more determined to struggle for a better future.
It has been women who have breathed gentleness and care into the hard progress of humankind.
I cannot lead you into battle. I do not give you laws or administer justice but I can do something else – I can give my heart and my devotion to these old islands and to all the peoples of our brotherhood of nations.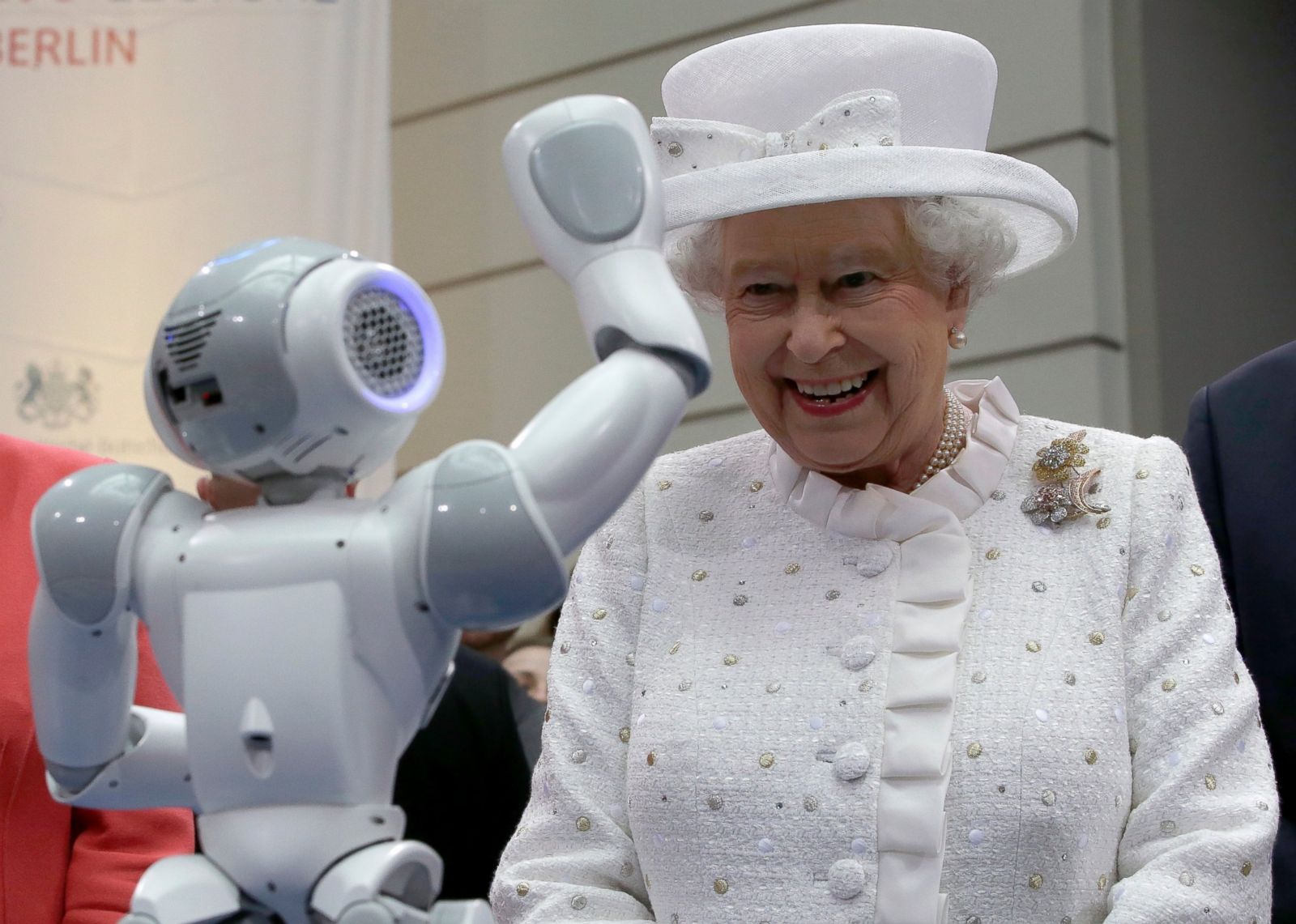 I know of no single formula for success. But over the years I have observed that some attributes of leadership are universal and are often about finding ways of encouraging people to combine their efforts, their talents, their insights, their enthusiasm and their inspiration to work together.
The true measure of all our actions is how long the good in them lasts…everything we do, we do for the young.
Discrimination still exists. Some people feel that their own beliefs are being threatened. Some are unhappy about unfamiliar cultures. They all need to be reassured that there is so much to be gained by reaching out to others; that diversity is indeed a strength and not a threat.
It has always been easy to hate and destroy. To build and to cherish is much more difficult.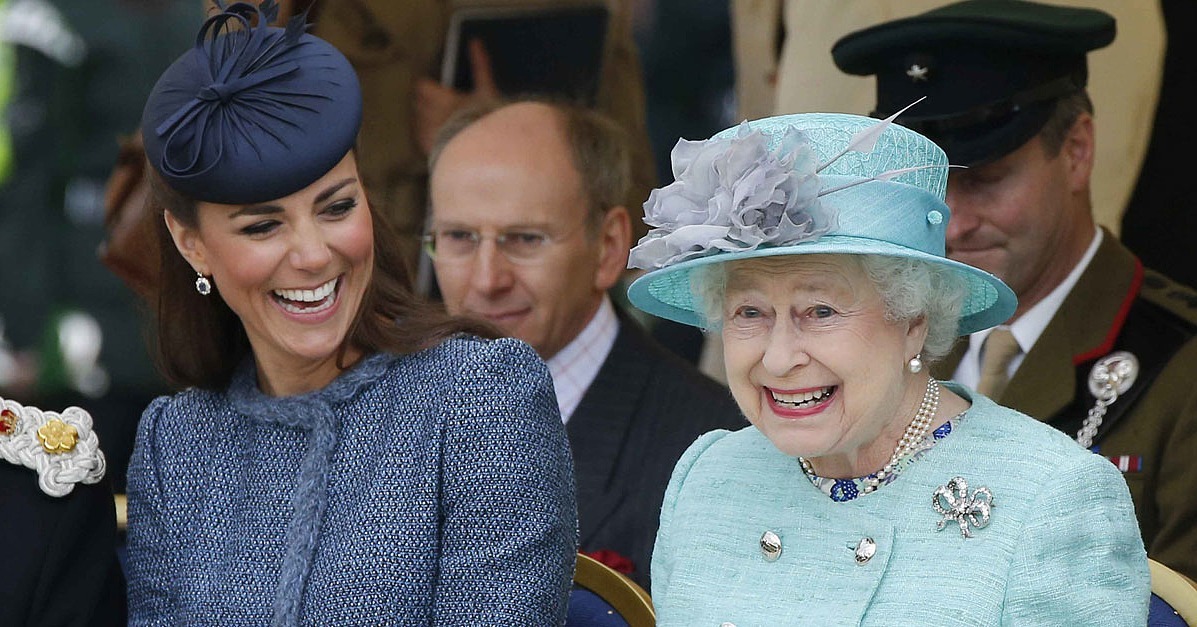 I simply ache from smiling. Why are women expected to beam all the time? It's unfair. If a man looks solemn, it's automatically assumed he's a serious person, not a miserable one.
I declare before you all that my whole life, whether it be long or short, shall be devoted to your service and the service of our great imperial family to which we all belong.
To all those who have suffered as a consequence of our troubled past I extend my sincere thoughts and deep sympathy. With the benefit of historical hindsight we can all see things which we would wish had been done differently or not at all.
Like all the best families, we have our share of eccentricities, of impetuous and wayward youngsters and of family disagreements.
My husband has quite simply been my strength and stay all these years, and I owe him a debt greater than he would ever claim.
Cowards falter, but danger is often overcome by those who nobly dare.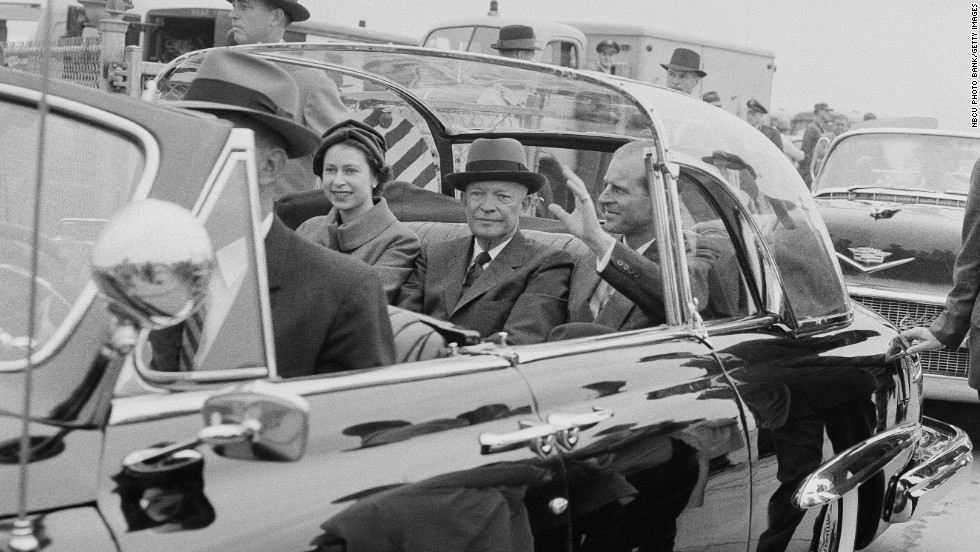 Good memories are our second chance at happiness.
When life seems hard, the courageous do not lie down and accept defeat; instead, they are all the more determined to struggle for a better future.
In the turbulence of this anxious and active world many people are leading uneventful, lonely lives. To them dreariness, not disaster, is the enemy. They seldom realize that on their steadfastness, on their ability to withstand the fatigue of dull repetitive work, and on their courage in meeting constant small adversities depend in great measure the happiness and prosperity of the community as a whole. … The upward course of a nation's history is due in the long run to the soundness of heart of its average men and women.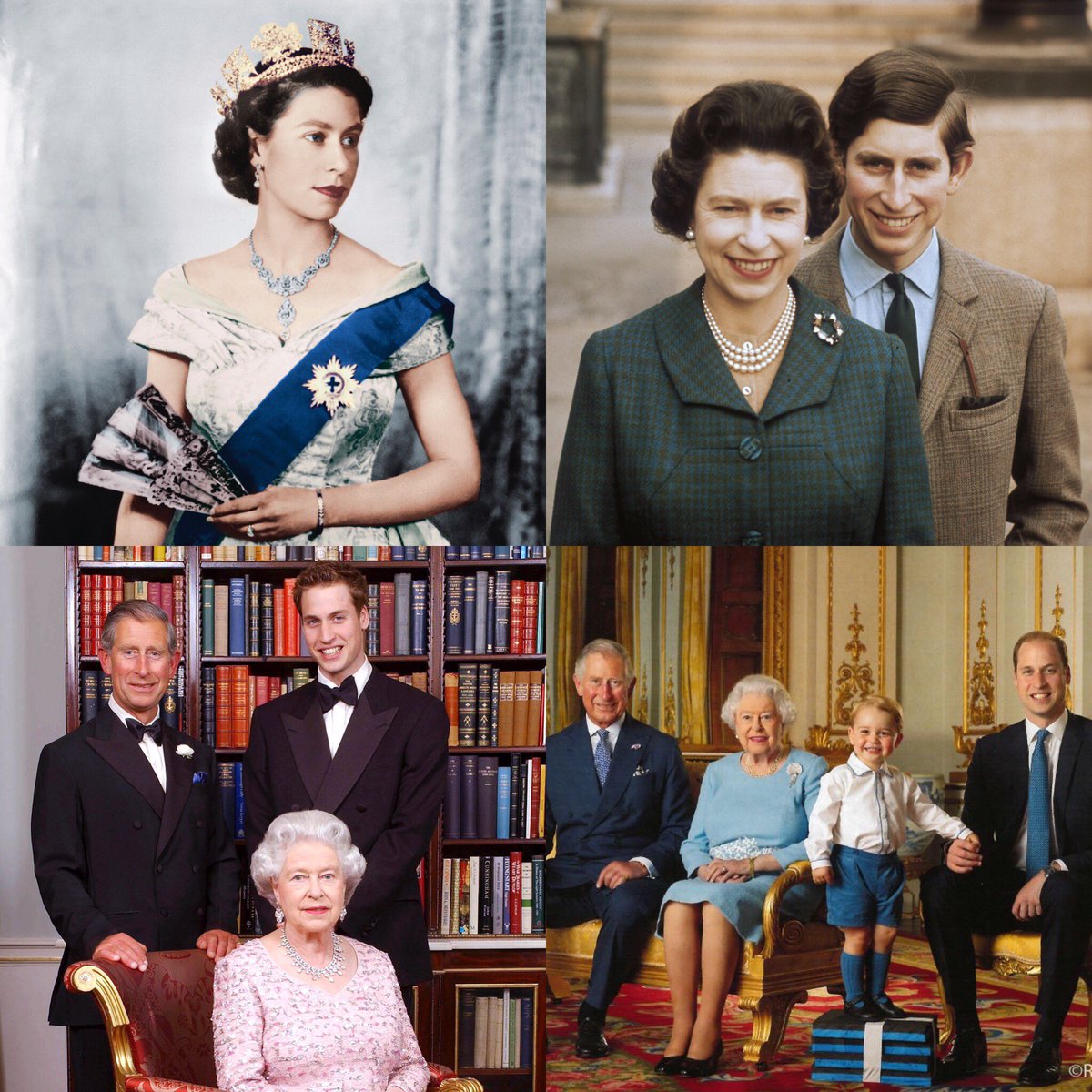 There are long periods when life seems a small, dull round, a petty business with no point, and then suddenly we are caught up in some great event which gives us a glimpse of the solid and durable foundations of our existence.
True patriotism doesn't exclude an understanding of the patriotism of others.
Let us not take ourselves too seriously. None of us has a monopoly on wisdom.
Families, friends and communities often find a source of courage rising up from within. Indeed, sadly, it seems that it is tragedy that often draws out the most and the best from the human spirit.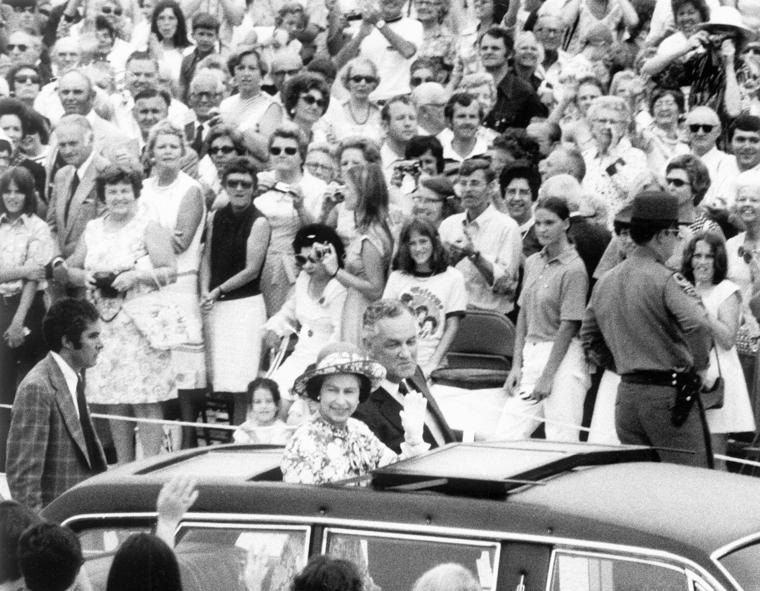 The lessons from the peace process are clear; whatever life throws at us, our individual responses will be all the stronger for working together and sharing the load.
Grief is the price we pay for love.