Celso Santebañes, 21,  other known as  the 'human Ken doll' died five months after being diagnosed with the disease. He suffered complications from bacterial pneumonia which was reportedly brought on by his blood cancer (leukemia).
His father, Celia Borges, told reporters: "When he was starting to fulfill his dreams, he discovered his illness and his dreams were interrupted. He had plans but God had others."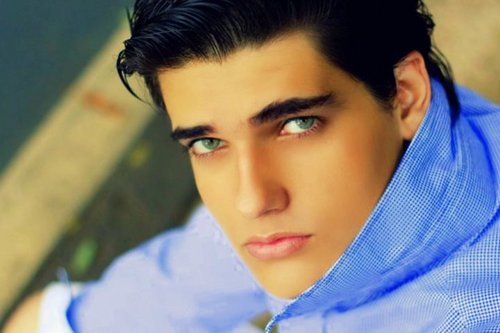 As a child, the Brazilian-born Celso Borges Pereira (the name he was born with) was feted for his beauty, his perfect features refusing to fade with each year that passed. At 15, had first found fame on a Sao Paulo TV chat show and he started entering — and winning — modelling competitions. He'd taken up acting and changed his surname to Santabañes after his favourite Mexican sitcom character.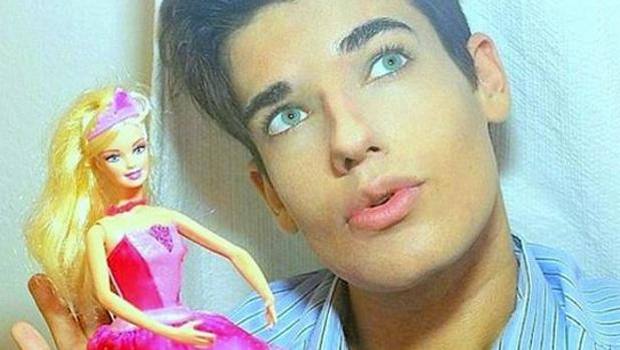 EVEN before he found global fame as a human Ken doll, Celso Santebañes' physical appearance had made him a star in his native Brazil.  
In May 18, 2015 , Santebañes, wearing a hat and heavy makeup and close to death, reflected on his tragic quest for physical perfection.
"Everyone who wants to be pretty, who wants to be perfect, to call attention to themselves, to supplant this lack of … of love, perhaps," he told Hoje Em Dia.   
He first discovered that he had cancer after he visited a hospital to treat an infection following a procedure where hydrogen fillers were injected into his legs.
"I've cried…I see my world collapsed, I do not want anyone to pity me, just pray for me and respect me," he shared in the caption, which has been loosely translated from Portuguese.
If he survived, he said, he wouldn't do any more surgeries: "I wouldn't do any more, what's done is done."
He had spent £30,000 on cosmetic procedures to look more like Barbie's boyfriend, Ken.

Telling the Latin Times: "Today, I start a new cycle in my life," he told reporters in January.
"I am starting chemotherapy and I admit I'm a little concerned about some side effects, like hair loss, nausea, my body's rejection (of chemotherapy), among other things, but I am no longer concerned with the issue of aesthetics. For me that doesn't matter. What matters is my health now, and I will fight for it."
The Times observed: "In his five-month battle with cancer, Santebañes immediately had to confront his own physical deterioration, the undoing of what had become his personal identity and national image. It started with dark spots on his skin and bleeding gums, symptoms of the blood cancer. Once in treatment, his hair fell out. He'd later be confined to a wheelchair, a scrawny pale shadow.
"He daydreamed about making a film with Valeria Lukyanova, the Ukrainian 'Human Barbie'," the Latin Times said.
After spending tens of thousands of dollars to transform himself to look like a real-life version of Barbie's iconic boyfriend, Santebañes quickly garnered attention for his larger-than-life looks. Before his death, Mr Santebañes was earning up to £10,000 for a single public appearance and had a range of toy dolls based on him.
May he rest in peace…
Sources:
news.com.au
metro.co.uk
yahoo. Brazil