The recently completed span is a glass walkway suspended a stomach-flipping 180 meters (590 feet) above a sheer drop in China's central Hunan Province.
Haim Dotan's design is by far the most sophisticated of them. It's so elegant, in fact, its engineers have adopted a poetic way of thinking about the bridge. "The engineers described it as thin as a wing and as light as a swallow," Dotan says with a laugh. "My god, can you imagine a structural engineer describing a bridge like this?"
Despite its terror-inducing appearance, its creators say the bridge in the Shiniuzhai National Geological Park is perfectly safe.
This infrastructure project is hopefully sturdier than China's last glass-bottomed overpass.
Another glass-bottomed bridge in China, soaring about 3,280 feet above sea-level, around a cliff on the Yuntai Mountain in the Henan province, reportedly cracked after a tourist dropped a thermos flask on one of the glass panels, Chinese media reported.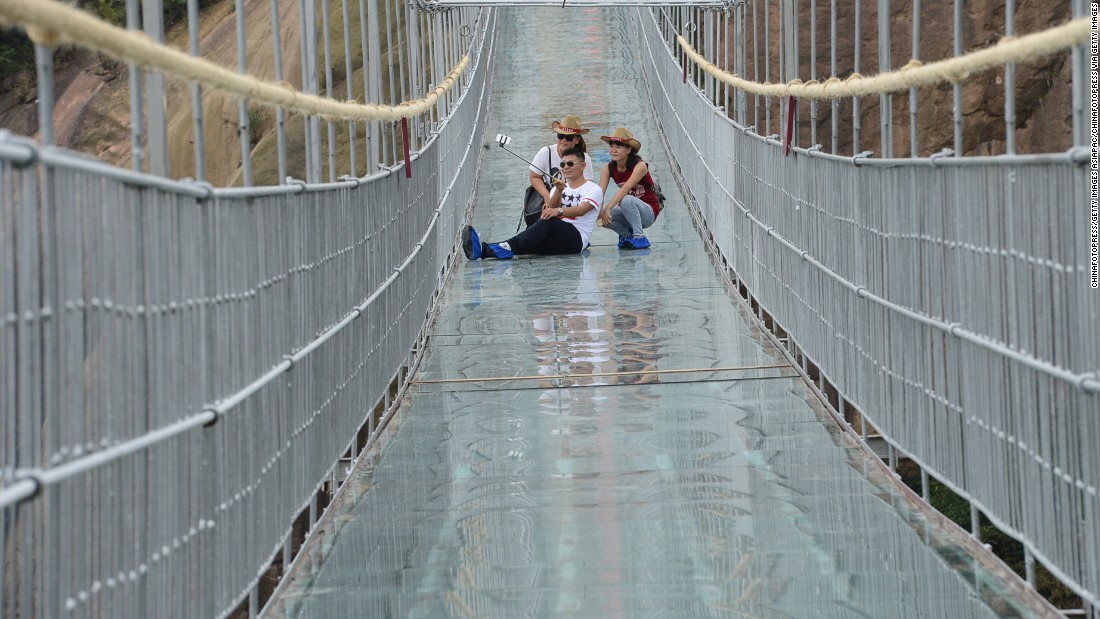 Women practice yoga during a performance on the Brave Man's Bridge glass bridge in Shiniuzhai, China
Sources:
http://abcnews.go.com/
http://cbw.ge/
http://www.wired.com/