5 FOODS THAT DESTROY YOUR HORMONES & SKIN
Just when you think you're past that age where you wake up with a few new zits, it happens. Acne later on in life can often be attributed to an imbalance of hormones.
Hormonal acne is the result of an endocrine imbalance. Most women experience the effects mid-cycle and/or right before their periods – the two points in the cycle when estrogen and testosterone are both at their highest points. When women can't process hormones correctly, estrogen and testosterone can accumulate. This prevents the body from being able to detox properly, which can lead to estrogen dominance. The result becomes inflamed skin and acne.
If you suffer from hormonal acne, you're not alone. Instead of spending hundreds of dollars on special creams and soaps, try taking a long, hard look at the foods you eat. What you put into your body will determine the outcome of your skin. The foods you eat can either disrupt your hormones and cause inflammation, or help balance your hormones and soothe irritation.
THE WORST FOODS FOR YOUR HORMONES AND SKIN
1. DAIRY
Dairy source (jeanhailes.org.au)
A lot of dairy products contain synthetic hormones that contribute to excess hormones in the body. Dairy is also one of the main causes of leaky guy syndrome. It can cause inflammation in the body, leading to acne and other problems.
2. SOY
Image: Shape Magazine
Soy contains phytoestrogens that can unbalance hormones. If you're already hormonally sensitive, consuming soy can cause breakouts. Soy is often an unexpected ingredient in many foods, so make sure you're checking nutrition labels.
3. GLUTEN
Image: sbs.com.au
Gluten is similar to dairy in the way that it affects the body. It causes inflammation in the gut and can disrupt hormone levels. It can also be responsible for other health issues.
4. CANOLA, SUNFLOWER, SAFFLOWER AND VEGETABLE OIL
Image: Dr. Cate Shanahan
These cooking oils contain more omega-6 acids than omega-3 fatty acids. An overabundance of omega-6 acids in the body can produce skin inflammation during peak estrogen times.
5. CAFFEINE
Image: Western Sydney University Gym
Caffeine might help get you going in the morning, but it can also affect your skin's immune response. Both coffee and tea can strip your body of essential B vitamins, magnesium and zinc.
THE BEST FOODS FOR YOUR HORMONES AND SKIN
1. AVOCADOS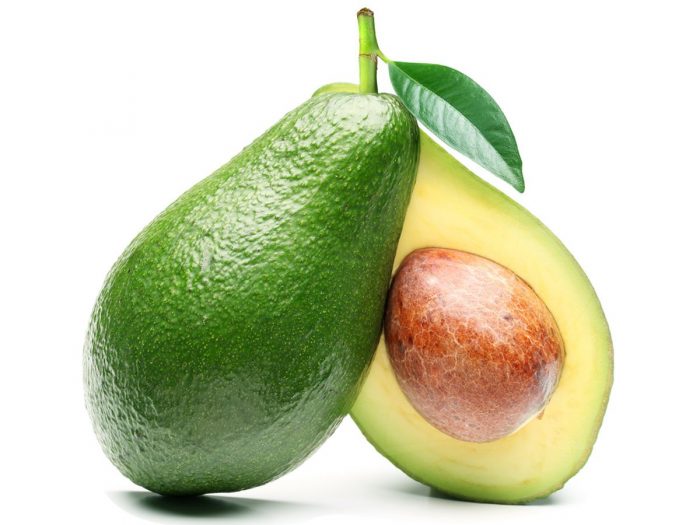 Image: Organic Facts
Avocados contain beta-sitosterol, a substance that has been shown to lower balance hormone levels and decrease inflammation in the body. Adding avocados to your diet can help keep your body healthy and protect your skin from inflammation.
2. CINNAMON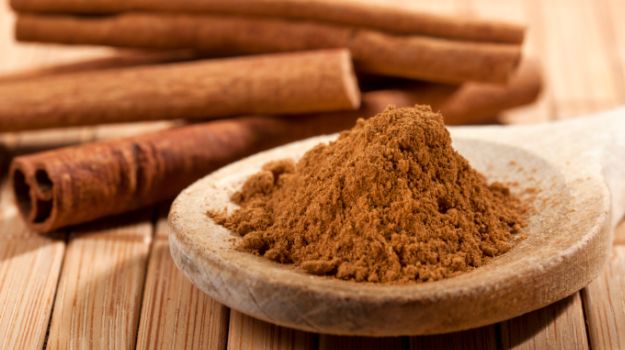 Image: food.ndtv.com
Cinnamon contains anti-inflammatory and anti-bacterial properties that work to keep your body healthy. The cinnamaldehyde in cinnamon helps balance the body's hormones.
3. POMEGRANATES
Image: BBC Good Food
Pomegranates have anti-cancer, anti-inflammatory and antioxidant properties. They also provide the same estrogens that the female ovaries produce. Adding this fruit to your diet can help reduce mood swings while helping your body fight off inflammation.
4. TURMERIC
Image: yogafood.com.au
Turmeric naturally reduces inflammation, pain and swelling in the body. Adding turmeric to your meals can help balance your hormones and keep your immune system strong. It's a great natural remedy for your skin.
5. CHIA SEEDS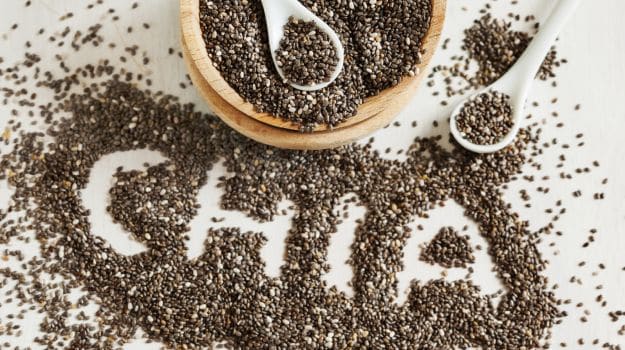 Image: food.ndtv.com
This gluten-free grain can be added to almost any dish. It's one of the highest sources of omega-3's in nature. Chia seeds balance hormones by stabilizing blood sugar, improving insulin sensitivity and easing blood pressure spikes.
5 ESSENTIAL OILS THAT CAN HELP RESET YOUR HORMONES
Herbs offer a wide plethora of healing properties, and their ability to positively affect hormones is one of them.  Thyme, holy basil, clary cage, sandalwood, and myrtle are the five herbs which are of particular interest to hormonal health.
Some of the major hormones in the body include:
Adrenal hormones: These are responsible for the production of cortisol, which contributes to metabolism and controls stress.
Reproductive hormones: Progesterone and estrogen manage female fertility and menstrual cycle and balance vaginal pH, while testosterone manages bone mass, red blood cell production, and male fertility.
Sleep hormones: Sleep hormones like melatonin affect the health when out of balance. Sleep deprivation can wreak havoc to the entire body, making it more prone to burnout and sickness.
Thyroid hormones: These are produced by the thyroid and are responsible for metabolism regulation.
5 HORMONE BALANCING HERBS
1. THYME: PREVENTING BREAST CANCER
Image: Organic Facts
A team of researchers studied the effects of different herb extract on breast cancer cells in an in vitro study.  Thyme was shown to bind to progesterone, a sex hormone which plays role in pregnancy and menstrual cycle.  It has been found that thyme is packed with phytoestrogens and phytoprogestins, which mimic the activity of anti-progesterone drugs and stop the growth of breast cancer cells.
2. HOLY BASIL: LOWERING ANXIETY
Image: havingkids.weebly.com
It has been scientifically shown that basil has the ability to lower the levels of cortisol, the stress hormone. According to one study, holy basil extract lowers anxiety levels safely and quite effectively.  The subject were given holy basil for six weeks and exhibited improvement in various stressful aspects, including exhaustion, sleep quality, memory issues, and sexual problems.
3. CLARY SAGE: HEALTHIER MENOPAUSE
Image: Organic Facts
Clary sage is yet another herb with an ability to lower cortisol levels.  In one study the levels of cortisol of women in their 50s notably decreased after they inhaled clary sage oil.  It is worth noting that the hormones that stimulate the thyroid are decreased, but only slightly.  In addition, clary sage might boost estrogen levels in those with menopausal symptoms caused by lack of estrogen.
4. SANDALWOOD: REDUCING STRESS
Image:Pinterest 
According to one study involving women undergoing a breast biopsy, the combination of orange and peppermint oil was less effective than the combination of sandalwood and lavender, which notably reduced the anxiety during their exam.
Another study has found that cancer patients suffering from sleep deprivation improved their sleep quality by inhaling blends of essential oil. Sandalwood, which was one of the oils included in one of those blends, led to improvement in the sleep pattern in more than 64 percent of the patients.
5. MYRTLE: IMPROVING SLEEP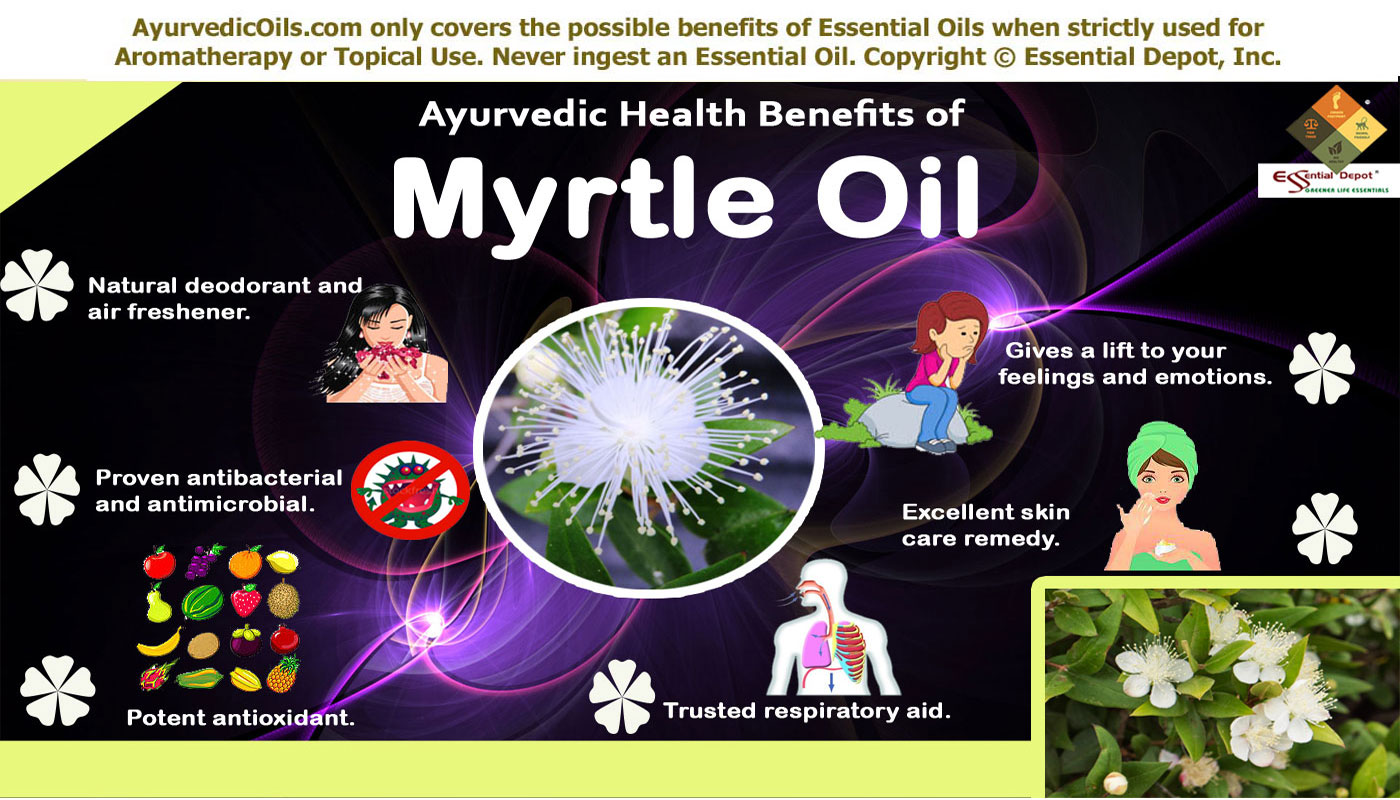 Image: Ayurvedic Oils
Although many cultures use this herb as hypnotic herb or sedative, there have not been any studies on its effects yet.  But, there have been a couple of promising animal studies though. It has been shown that lab animals given myrtle extract were sleeping better and their muscles were much more relaxed.
Another study done on the connection between myrtle and sleep, mice given myrtle essential oils experienced prolonged sleeping during which their brain activity was slowed down.
THE BEST WAYS TO USE HERBS MEDICINALLY
Herbs can be used in many different ways! The simplest way to get the most of them is to add them to your food, but they can be also found in extract forms, essential oils, and teas.
Herb-based essential oils can be used in a wide range of ways, too:
Add a couple of drops to a hot bath
Mix with a carrier oil and massage in the skin
Use a diffuser: Add a couple of drops to distilled water and place in a common area of the house
SOURCE:
Healthy Food Choices
Best Healthy Guide