Lipstick is a cosmetic product containing pigments, oils, waxes, and emollients that apply color, texture, and protection to the lips.
Lipstick is the finishing touch of your make up as it unites the colors you have used  to bring your face alive.
Careful attention should be given to our lips when applying Lipstick as they are the most sensual feature in our face.
Here are some tips of applying Lipstick:
1. Prior to applying Lipstick , you should gently exfoliate your lips to attain soft and supple lips. How? Use a lip scrub or you can make it on your own with lemon juice, sugar and olive oil.
2. Use a Lip Liner to give your lips a neatly defined edge. Lip liner can be used as a base to apply lipstick. It helps you mark area where you will be applying lipstick and also helps your lipstick to last longer. But always choose lip liner that matches perfectly with the color of your lipstick. For example a darker lip liner should be avoided when you are using a lighter color lipstick.
If your lips are thin, then you need to pay more attention while applying lipstick. Use a lip liner to mark the outer area of your lip and then apply the lipstick. Marking outer area of your lip will give more space and your lip will look fuller.
Similarly if you have fuller lips or pouty lips then consider marking inner area using a lip liner and then apply lipstick inside that area to make it look thinner.
3. Apply a little moisturizer or a thin layer of chap stick or a lip balm to soften your Lips and also to help the Lipstick to glide on more easily.
4. Apply a light coat of foundation to your Lips to act as a base and to help even out the color.
And *Optional* If you have pigmented lips, try to use a concealer to hide the pigmentation. Make sure to get the lips to an even tone. However, if they turn lighter, don't worry… because you are going to cover them up with the lipstick of your choice.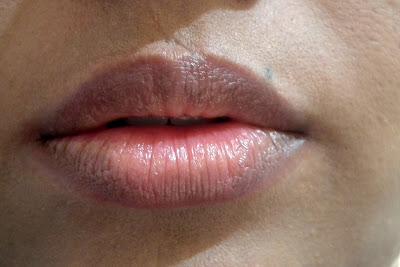 5.  Outline the natural edge of your lips with a Lip Pencil that is not more than one shade darker than the Lipstick you'll be using. Depending on your lip shape and type – the bleeding (or feathering) of lip color can be a frustrating issue, especially for those with fine lines around the mouth. Select a lip color that hydrates the skin to plump and fill out the lips – this helps prevents feathering.  The Lip Liner keeps the color from bleeding and it gives you a guideline for applying your Lipstick. This makes the color to settle in a defined manner.
6. Use a paper napkin as blotting sheet to take off the extra color on the lips.
7. When it's time to apply your Lipstick, relax your mouth so it opens slightly. Take the lipstick you want to apply. Using a Lip Brush, apply your Lipstick starting at the center of each  and keep applying it till the corners.
8. Once you are done, use the paper napkin and blot off the excess lipstick. If you'd like a deeper effect, press your lips gently with a tissue without smudging or removing too much of the Lipstick and then apply another coat of Lipstick.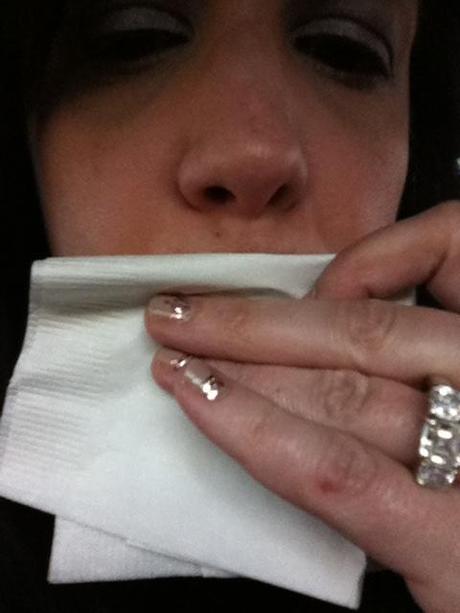 9. Take a highlighter and try highlighting your cupid bow. This gives the lip a perfect look. This accentuates your lip shape, creating the illusion of fullness.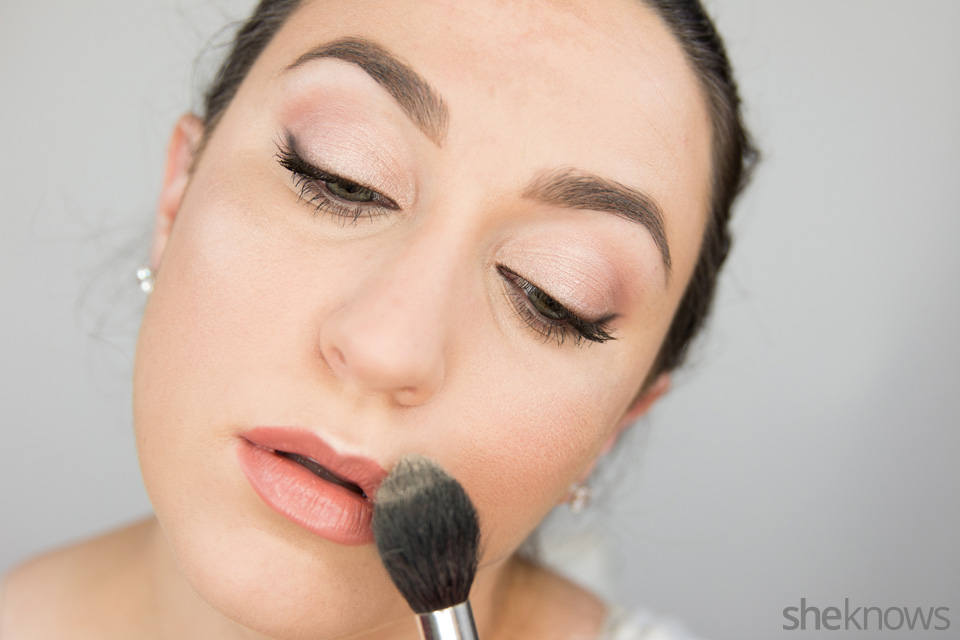 10. Finally, Use some gloss over the lips.
***
TO CREATE A POUTY OR FULLER LIPS FOR THE THIN LIPS 
1. Brush off flakes because flaky lips reflect less light. To get rid of flakes, brush them lightly with a soft bristled toothbrush. This also boosts circulation, giving you a rosy tint sans makeup.
2. Pat concealer onto your lips, spreading it a little over your lip line. This will make your lipstick go on closer to the color in the tube, and make your lips look larger.
3. Apply a dab of gloss onto the middle of both of your lips using clear lip gloss or a shade close to your lipstick color.
4. Use a lip liner that matches your lipstick, and trace just slightly outside your natural lip line.Start the line from the cupids arrows (v shape) in your upper lips. With the use of well sharpened lip liner pencil, when lining the upper lip, draw from the 'v' shape and extend the liner a little bit outside the natural lip line. Fill your lips in with lipstick, or just use the liner for your whole pout.
Note: Using a lip liner to fill in the lips before lipstick application will make the lipstick stay longer.
5. Using dark colors flatten the appearance of your mouth so it's better to use light colors like neutral, coral, tones, frosted shade, nude or pale pink making your lips look fuller.  Resist using bright red as these shades make your lips look thinner.
Apply a thin lips lipstick by using a lip brush to help evenly apply the lipstick. Start first from the center of the upper lips and then brush outwards. You do the same stroke lower lip starting from the middle and go outwards with the lip brush.
6. Check  in the mirror for the desired intensity after blotting out the excess lipstick in a soft tissue paper. Then apply another layer if you require a more intense color. Reapplying a new layer of lipstick with lip brush, if you require a more intense color,  will help the lipstick stay longer without fading.
7. For the final look…
***
How to correct asymmetric lips?
 Prime with lip make up base and apply lip liner . line the thinner lip
just outside the natural outline of the lip and the thicker one
keeping to its natural outline. Apply lipstick inside the lip liner.
How to achieve a straighter lip line?
1. If the corners of your mouth turn only slightly downwards,
applying lip liner slightly upwards at the corners of the mouth
can make them appear straighter.
If the downward-turn is more pronounced, start by correcting the line from the Cupid's bow.
 2. Leave the line open-ended at the corner of the mouth. (Source: beautysensation.com)