According to Raymond Ibrahim, the writer of "BUT ISIS KILLS MORE MUSLIMS THAN NON-MUSLIMS!" ,many countries had been suffering from what we called "terror attack" and  the people behind the attack are those who called themselves Muslims.
With the rise of the Islamic State (ISIS, ISIL, IS or Daesh), an argument  has arisen, the violence committed by ISIS in killing other Muslims cannot be based on Islam, which bans Muslims from killing fellow Muslims in its name.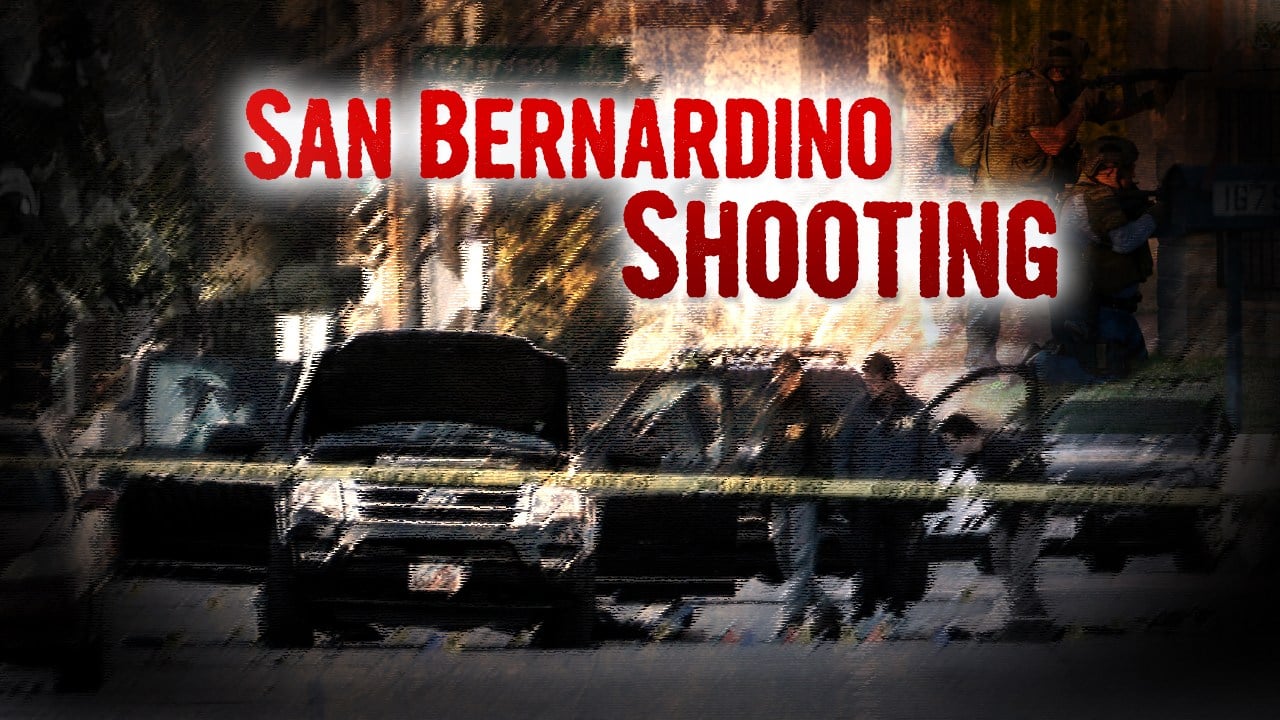 Speaking soon after the  December 2, 2015 San Bernardino terror attack that left 14 dead, U.S. president Obama, who earlier insisted that the Islamic State "is not Islamic," elaborated:
ISIL does not speak for Islam. They are thugs and killers, part of a cult of death…Moreover, the vast majority of terrorist victims around the world are Muslim(emphasis added).
Similarly, after last November's Paris terrorist attack, which left 129 people dead, the UK'sIndependent published an article titled, "Paris attacks: Isis responsible for more Muslim deaths than western victims."  And the Daily Beast argued that, "Before the Paris horror, ISIS was killing Muslims on a daily basis. Muslims despise these crazy people more than anyone else does….  But the number one victim of this barbaric terror group is Muslims. That's undisputed."
Along with distancing Islam from violence—real Muslims are not supposed to kill other Muslims in the name of jihad—this argument further clouds the issue of who is the true victim of Islamic terrorism:  Why talk about the Muslim slaughter of non-Muslims—whether Western people in Paris or California, or Christian minorities under Islam—when it is Muslims who are the primary victims most deserving of sympathy?
Yet this argument is flawed on several levels.  First, the Islamic State does not view its victims as Muslims.  Indeed, mainstream Sunni Islam—the world's dominant strand of Islam which ISIS adheres to—views all non-Sunnis as false Muslims; at best, they are heretics who need to submit to the "true Islam."
This is largely how Sunnis view Shias, and vice versa—hence their perennial war.  While Western talking heads tend to lump them together as "Muslims"—thus reaching the erroneous conclusion that ISIS is un-Islamic because it kills "fellow Muslims"—each group views the other as enemies.  (It's only in recent times, as both groups plot against the West and Israel, that they occasionally cooperate.)
~ http://www.frontpagemag.com/fpm/261156/isis-kills-more-muslims-non-muslims-raymond-ibrahim
*****
"But do Muslim people really practice Islam? Are these people religious at all?
Often, there is confusion between the teachings of a religion and its followers.
Because of a few black sheep, or people who deliberately exploit a religion and abuse its teachings, an entire religion is dragged through the mud.
Why must Islam be blamed for a gruesome act of terror? Must Muslims, answer for acts of murder?
No. These acts were committed by men without morals, and possibly, with psychological issues.
Their only goal is to spread terror. It doesn't even matter to them what the Quraan says or doesn't say, because these people are not Muslims.
Why, then, must other peace loving Muslims blamed for the actions of a Muslim who does not follow the teachings of  Islam? Just because this man calls himself a Muslim, and probably has a beard, doesn't mean that he is practicing Islam. Just because he cries "Allah is great" before committing a bloody attack, doesn't mean he represents Islam.
By committing these acts, he forgets the other attributes of this great God: grace and mercy.
God has said in his holy scripture, the Quraan: "Whoever kills one person, kills all mankind, whoever saves one person, saves all of mankind," (5:32).
The Prophet Mohammad (S.W.) of Islam religion endured pain and suffering. He was insulted, stoned, and beaten bloody, but he never committed violence. He had a lot of respect for other religions. He cried all night long, mourning humanity. When God allowed him to defend himself, that's when he started to fight in defense of his religion.
And it is on this particular case that his famous verse: "Kill the infidels…" is based. The verse applies to this particular defensive situation.
Not a single verse in the Quraan calls for his followers to spread hatred. On the contrary, Islam is a means to restore peace to the world.
The so-called Islamic State kills innocent people on the grounds that they are unbelievers. They do so because they are sick, and have brutal and perverse intentions. But they do not do so because they are Muslims.
The Koran states, "Your faith is for you, my faith is for me," (109:6; 18:29; 10:41; 2:256). There must be no compulsion in religion, because the matter of faith is an affair between man and his God.
Every practicing Muslim feels pain at the thought of Paris, Belgium and now, Pakistan.
Even if someone doesn't believe in any God, God himself says: "And do not insult those whom they worship instead of Allah, lest they insult Allah in enmity without knowledge," (6:108).
Allah forbids insults, and yet these "Muslims" go so much further: they kill.
Does the Quraan command the murder of little children? No! Do you see how these people take advantage of our religion? They spread terror regardless of the "who and "how." They do not care who dies and what these people believe. Their only goal is to spread terror. It doesn't even matter to them what the Quraan says or doesn't say, because these people are not Muslims.
Western society is not the only victim of terror: Muslims are too. We suffer together, and what binds us is not religion or nationality. We are united by humanity, love and loyalty.
They are a disgrace to the name of Islam! They are cold-hearted killers who only seek to divide humanity. Each act of hatred and hostility brings them one step closer to that goal. These are people who are proud to kill others. They are proud when they succeed in suppressing any voice that fights for freedom and equality.
To profess it is Islamic to kill people in the name of Islam is barbaric. Every practicing Muslim feels pain at the thought of Paris, Belgium, Pakistan and other countries victim of terror attacks.
What these people represent is not, and will never be, Islam! ", stated  Rameza Bhatti, Student of political science and sociology , in her article " Terror Does Not Represent Islam". ~  
http://www.huffingtonpost.com/rameza-bhatti/terror-does-not-represent_b_9577060.html
In Rameza Bhatti's declaration, frustrations, compassion, pain and heartaches could be felt. Though truth is more powerful than faith, it is undeniable that faith is unshakeable. Mainstream Islam must show it will not tolerate violence done in Islam name and must counter all the efforts being made by the radicals in Islam  Muslims must rise together against terrorism and will spread the peace until, finally, it trumps hatred. Love for all, hate for none.
***
Grand Mufti of Egypt,  Sheikh Ali Gomaa who is the Egypt's superior authority in charge of issuing official fatwas (Islamic religious rulings),  a wide range of opinions on critical issues of Islam such as Jihad, women's status and the right of Muslims to change religions. News agencies around the world published them in multiple languages. In regard to a Muslim's right to renounce Islam and to join another religion that is called apostasy, his initial rulings sounded lenient. The Washington Post-Newsweek forum in English was one of the forums that published his decisions.
Here are excerpts from what he said on the issue of apostasy : "The essential question before us is : Can a person who is a Muslim choose a religion other than Islam ? The answer is yes, they can, because the Quran says, 'Unto you your religion, and unto me my religion,' (Quran 109:6) and, 'Whosoever will, let him believe, and whosever will, let him disbelieve,' (Quran18:29) and, 'There is no compulsion in religion. The right direction is distinct from error' (Quran 2:256)." He added, "These verses from the Quran discuss a freedom that God affords all people. But from a religious prospective, the act of abandoning one's religion is a sin punishable by God on the Day of Judgment. If the case in Question is one of merely rejecting faith, then there is no worldly punishment." He went on to state, "If, however, the crime of undermining the foundations of the society is added to the sin of apostasy, then the case must be referred to a judicial system whose role is to protect the integrity of the society…..According to Islam, it is not permitted for Muslims to reject their faith, so if a Muslim were to leave Islam and adopt another religion, they would thereby be committing a sin in the eyes of Islam. Religious belief and practice is a personal matter, and society only intervenes when that personal matter becomes public and threatens the well-being of its members."
The Grand Mufti was emphasizing that Muslims do have the freedom to change religions. He emphatically implied that such matters are personal, between man and his Creator. He also asserted that although such conversions are sinful, that God, rather than man, would enact the punishments in the Day of Judgment. He only cited one exception. It would be in instances wherein a person's conversion to another faith had the potential to undermine the foundations of a society. In such cases he suggested that the courts should get involved to settle the issue.
Islam has two forms of apostasy ; the ordinary and the extreme. The ordinary pertains to situations in which the perpetrators did not intend to bring harm and insults to Islam. Under such circumstances most schools of Muslim jurisprudence would give the guilty person three days to express repentance. Those who fail to do so can incur severe punishments including imprisonment, torture and execution. Those who are charged with extreme apostasy aren't given opportunities to express repentance. There is no waiting period for anyone who is indicted for purposely attempting to bring harm or insults to Islam, the Quran, and Mohammad.
Sura 40 says that those who reject the scriptures will have iron collars and chains placed around their necks, be dragged into scalding water and burnt in the fire. Elsewhere the Quran seems to indicate a degree of tolerance. Verse 2.256 states: "There is no compulsion in religion." Two further suras, 10 and 18, include passages indicating that people who do not wish to believe should not be forced to.
http://sheikyermami.com/apostasy-whoever-changes-his-islamic-religion-kill-him/
*****
"Rev. Lorenz is then quoted in a local television station report saying that if a Muslim leaves his religion and does not return to Islam in a couple of days, then he must be killed. He claims that someone showed him the verse. There is no such verse, Rev. Lorenz. In every faith, apostasy is shunned but ultimate judgment is left to God, not people." — Salam al-Marayati
"A Muslim's conversion to Christianity is not a crime punishable by death under Islamic law." — M. Cherif Bassiouni
"Sura 2:273 – Yermami writes that – Muslims are encouraged to be wholly occupied (Sura 2:273) with fighting for Allah's cause.
This is the original and correct verse in surah 2:273
[Charity is] for the poor who have been restricted for the cause of Allah , unable to move about in the land. An ignorant [person] would think them self-sufficient because of their restraint, but you will know them by their [characteristic] sign. They do not ask people persistently [or at all]. And whatever you spend of good – indeed, Allah is Knowing of it.
You write that in Sura 2:193 that – "Fight them until Islam reigns supreme". ( The question is why do we fight them ????)
the answer is in the previous verse
Sura 2:190 – Fight in the way of Allah those who fight you but do not transgress. Indeed. Allah does not like transgressors.
Islam fights them because those who fights islam first. Plus this is in Sura 2:192 -And if they cease, then indeed, Allah is Forgiving and Merciful.  (*Fitnah means lying or spread rumors about something that is not true that will cause harm to others) ~ Brother
http://sheikyermami.com/apostasy-whoever-changes-his-islamic-religion-kill-him/