On February 15, 2013 , Black Friday or 'Rape Awareness Day'was held  in South Africa. Why? Because most people are unaware of the fact that a (usually female) person gets raped every 4 minutes within the borders of our beautiful Rainbow Nation. Why have we suddenly become aware of this fact? Anene Booysen, a 17-year-old woman from Bredasdorp (a rural town in the Western Cape Province) died after being gang raped, and this story is making headlines similar to that which the rape and death of Jyoti Singh Pandey made in India and the world just a few weeks back, for the same reasons.
BREDASDORP, WESTERN CAPE PROVINCE
Gruesome mutilation-gangrape of Anene Booysen 17 Bredasdorp: Crime Against Humanity causes anger , Feb. 2, 2013
Description
Gruesome mutilation-gangrape of Anene Booysen Bredasdorp: second suspect arrested – this is a pure hatecrime, a crime against humanity under the Rome Convention.
Seventeen-year-old Afrikaans-speaking teenager Anene Booysen of Bredasdorp was lured to a building site by four men on Saturday, gang-raped and then her body was sliced open from her throat to her genitals. Booysen was later discovered in a pool of her own blood with her intestines hanging out of her mutilated body – still alive – by security guards at the site and rushed to two hospitals where noone was able to help her. She then was rushed to Tygerberg Hospital in Parow north East of Cape Town. Staff who saw her injuries required trama-treatment afterwards, said a doctor who assisted in the surgery. The doctors who treated her described her injuries as the worst they had ever seen in their careers. The girl still managed to tell the police the name of one of her attackers – who turned out to be a young man in her street. Booysen died in the Tygerberg Hospital six hours after she was found.  Her family and the young man's family were constantly visiting each other, according to reports.
Nine months later, Kana was found guilty in the Swellendam Circuit Court of Booysen's rape and murder.He is now serving a double life sentence in prison for the crime. The police have now arrested two of the four alleged rapists/killers of the young girl. A police officer who attended the crime scene said they had to pick up parts of her intestines which apparently had been 'pulled from her body by hand' by her assailants.
It's not known at this stage why the security guards at the building site did not intervene while the horrific assault was taking place. The murder/rape has attracted international attention and the African National Congress' Women's League has called on its members to demonstrate outside the Bredasdorp magistrate's court on Tuesday when the first arrested man will appear for a bail application hearing.
Source:
http://www.censorbugbear.org/farmitracker/reports/view/690#aeTxTM4rKD20OleY.99
http://ewn.co.za/2015/02/02/
*****
INDIA
JYOTI SINGH PANDEY,THE  23-year-old PHYSIOTHERAPY STUDENT:Who died after being brutally gang raped by six men in a moving Delhi bus last December 16, 2012
Jyoti Singh Pandey, the 23-year-old physiotherapy student who died after being brutally gang raped by six men in a moving Delhi bus last December 16,  2012 provided a "dying declaration" in which she named her six attackers and described the gruesome details of the attack she underwent before dying on December 29 in a Singapore hospital.
According to The Telegraph, the victim — known as "India's daughter" — was beaten so badly that 95% of her intestines had to be removed. In addition, Jyoti's suffered "severe internal and brain injuries, a heart attack and abdominal infections."
Meanwhile, lawyers for four of the five men who were charged in court earlier this week with murder, kidnap and gang rape said they would plead not guilty and claim they were "tortured by police into making false confessions." A sixth defendant, who is 17-years-old, will be tried in a juvenile court.
However, the victim's December 21 "dying declaration" made to a magistrate "as she fought to survive her injuries" in Delhi's Safdarjung Hospital eight days before she died, might derail this course of action.
According to the testimony, Jyoti and her friend — Awninder Pandey — boarded "a white chartered bus" after watching the movie film The Life of Pi at Delhi's Citywalk mall trying to reach Dwarka — the district where she lived. There were six or seven "apprehensive" men in the bus she assumed were just passengers. The rest of the graphic declaration continues as follows:
The conductor closed the doors of the bus. He closed the lights of the bus and came towards my friend and started abusing and beating him. They held his hands and held me and took me to the back of the bus. They tore my clothes and raped me in turns. They hit me with an iron rod and bit me on my entire body with their teeth.
They took all belongings, my mobile phone, purse, credit card, debit card, watches etc. Six people raped me in turns for nearly one hour in a moving bus. The driver of the bus kept changing so that he could also rape me.
Jyoti claimed people outside the moving bus couldn't hear her screams, and that the attackers had snatched her cell phone. She did, however, name her attackers:
I heard these people saying 'catch them, tear their clothes, hit them, take her bag' and using abusive language. Ram Singh, Thakkur, Raju, Mukesh, Pawan, Vinay etc were their names. We were all the time in total darkness, they were all looking black. By their language they were illiterate, driver-cleaner type people.
Half of the time I was unconscious, but whenever I came to consciousness they beat me up. My friend tried to save me but these people beat him every time he came forward to save me. They also beat him with an iron rod and hit him in the head.
"The attack was so brutal I can't even tell you … even animals don't behave like that,"  Awninder Pandey said. He confirmed earlier reports that the assailants had thrown them off the bus and tried to run them over. "There were a few people who had gathered round but nobody helped. Before the police came I screamed for help but the auto rickshaws, cars and others passing by did not stop," he said in a studio interview, a blue metal crutch leaning on his chair. And he also criticised the authorities, accusing them of being slow to arrive, then arguing over jurisdiction, and eventually taking them to the wrong hospital. They were left bleeding in the street for 45 minutes before a police van arrived, he said. "My friend was bleeding profusely. But instead of taking us to a nearby hospital, they [police] took us to a hospital that was far away," he said.
Her father says: "We want the world to know her real name – Jyoti Singh Pandey", although since then he has claimed his release of her name to the media was conditional on her being named after a new proposed law on rape. "My daughter didn't do anything wrong, she died while protecting herself. I am proud of her. Revealing her name will give courage to other women who have survived these attacks. They will find strength from my daughter."
"When I first saw her she was in the bed with her eyes closed. I put my hand on her forehead and called her name. She slowly opened her eyes and started crying and said she was in pain. I held my tears. I told her not to worry, have strength and everything will be all right."
"For the first ten days Jyoti was in and out of consciousness and it was hopeful she would survive. Doctors did their best to save her. She spoke a few times but mostly through gestures. She had a feeding pipe in her mouth making it difficult for her to speak. But she did write on some paper that she wanted to live, she wanted to survive and stay with us. But it was fate that had the last say in the end."
 "It was just gruesome and I hope no one ever goes through what she had to endure. She cried a lot, she was in a lot of pain. And as soon as she saw her mother and brothers she cried again. But after that she was a courageous girl, even trying to console us and give us hope that everything will be all right." Doctors were forced to remove Jyoti's intestines and as her conditioned worsened, they flew her to Singapore for specialist care on Boxing Day.
Badri says: "There was no question of her marrying because we belong to different castes. She never expressed a desire to marry. She was concentrating on her studies and wanted a job first." Badri also revealed that Jyoti often mentioned how much Awindra tried to save her. The people of India have given us strength to cope up with our loss. I feel she's not just my daughter but also India's daughter. We're so thankful to the people who came out to protest against the barbarity."
At a pre-trial hearing, a Delhi magistrate asked police to produce the five accused – named as the driver Ram Singh, his brother Mukesh, Pawan Gupta, a fruit vendor, Vinay Sharma, a junior gym instructor and Akshay Thakur – at court on Monday. A sixth person accused in connection with the attack, a teenager, will be dealt with by a juvenile justice board. Their trial is expected to take place in a newly formed fast-track court in the next few weeks.
"We have decided that no lawyer will stand up to defend the rape accused, as it would be immoral to defend the case," Sanjay Kumar, a lawyer and member of the Saket District Bar Council.
 Another day, another rape, another round of outrage. Yet, more than 630 rapes later this year so far, nothing much will really change.
In India's "rape capital" was gut-wrenchingly brutal even for a city which has become numb to crimes against women. The mistreatment and abuse of women is a particular problem in Delhi and northern India.  A stiflingly patriarchal social mindset, a brazen culture of political power, a general disdain for law, a largely insensitive police force and a rising population of rootless, lawless migrants are only some of the reasons. There must be many others. So if you are a woman – unless you are very rich and privileged – you are more likely to face indignity and humiliation here. In this part of the world, in India , people blame rapes on pornography, the influence of foreign cultures and women themselves – for wearing Western dresses and going out with male friends. When another incident happens, the indignant headlines, excited TV talk shows, candlelight vigils, promises by authorities and platitudes by politicians return with familiar gusto.
27 Dec 2012 18-year-old girl raped and strangulated by her boyfriend. When she arrived in hospital, her neck had been broken and the fliud had drained down into her lungs. She was placed on life support. Meanwhile a sex worker was raped by 12 men in Gujarat and a 2-year old raped by a relative died. Times of India
31 Dec 2012 A 16-year-old girl has allegedly been raped on a Delhi bus on the same day the 23-year-old woman died after being gang-raped on one of the capital's buses. Victim endured 45-minute attack while driven around Delhi. She was running away from home after being raped by her brother. Off-duty conductor, 32, arrested. The 16-year-old girl claims she was raped by an off-duty bus conductor while an on-duty conductor and driver looked on. The attack is believed to have stopped only when the driver became disorientated by police barricades set up as a result of protests in support of the 23-year-old gang-rape victim, and stopped to ask police directions. Police spotted the traumatised girl in the back and came to her rescue. Mail Online
31 Dec 2012 18 year old girl commits suicide after rape. Indian police have arrested three suspects named in a suicide note left by a teenager who claimed she had been gang raped, as anger in the country grows over the rising number of violent crimes committed against women. The 17-year-old girl died Wednesday after ingesting poison, according to Paramjit Singh Gill, the inspector-general of police in the Patiala district of Punjab in the country's north. In her suicide note, the girl blamed her alleged rapists for causing her death. Three of the suspects, including a female accomplice, have since been arrested, Gill said. The unnamed girl claimed she was gang-raped during the Hindu festival of Diwali on November 13. However, a formal case wasn't registered by police until 14 days later. Two police officers involved in the case have been fired and another has been suspended for their handling of the rape complaint. Gill said an investigation was underway into allegations made by the girl's family that the officers pressured her to withdraw her complaint. The teenager's death comes after days of mass protests over the gang-rape of a 23-year-old woman on a bus in New Delhi on December 16. The victim in that case died early Saturday. The victim's sister told Indian television network, NDTV: "The police started pressuring her to either reach a financial settlement with her attackers or marry one of them." Indian police have since arrested three suspects – including one female accomplice – who were allegedly named in a suicide note left by a teenager.
Jan 6 Another Delhi Rape Murder: At the same time as the court hearing for the previous rape murder four policemen have been suspended and a fifth transferred over the handling of a suspected new rape and murder case close to the Indian capital, Delhi. The father of the alleged 21-year-old victim has told the BBC she was gang-raped. Her body was found on Saturday. Two men have been arrested and a third suspect is reported to have fled.
One of the most painful and lingering cases is that of the Mumbai nurse Aruna Shanbaug. Sodomised by a cleaner in the hospital where she worked, the 25-year-old was strangled with metal chains and left to die by her attacker, Sohanlal Bharta Walmiki, on 27 November 1973. She was saved and survives, but barely so. For the past 39 years she has been lying in a hospital bed in a vegetative state, brain dead, unable to recognise anyone, unable to speak, unable to perform even the most basic of tasks. "He was not even charged for raping her," says journalist and author Pinki Virani, who wrote Aruna's Story, a book on the nurse's plight. So Walmiki was given a light seven-year-sentence for robbery and attempted murder. In what can be described as a real travesty of justice, while a brain dead Aruna remains confined to a hospital room, her attacker roams free – out of jail and able to rebuild his life.
According to official figures, a woman is raped in Delhi every 14 hours.
India reports about 22,000 rapes a year, about 1.8 rapes per 100,000 population. As with other countries, India does not collect separate data on gang rapes.
 Source:
https://mic.com/articles/22727/jyoti-singh-pandey-gang-rape-victim-dying-declaration-to-doom-perpetrators#.bVMdM2lpq
http://www.dhushara.com/jyoti.htm
TURKEY
OZGECAN ASLAN, 20, WAS FOUND BURNED IN WOODLAND NEAR TARSUS IN TURKEY
ISTANBUL — Ozgecan Aslan, a 20-year-old college student, was the last person on the minibus traveling across the city of Mersin in southern Turkey on Feb. 11,2015.  Instead of taking her home, the driver is accused of veering into the woods and trying to rape her.
When she resisted him and used pepper spray he is said to have killed her by allegedly  stabbed Aslan and then struck the fatal blows with a crowbar after seeing she was not yet dead.
Altindoken is then accused of returning to Tarsus to find his father Necmettin Altindoken and friend Fatih Gokce to help him dispose of her body, Anatolia news agency reported. All three are being held at different detention centres in Turkey.
They are alleged to have burned the body in a wooded area in a bid to hide the evidence but the corpse was found by police on Friday.
The head of Mersin Bar Association, Alpay Antmen, said that no member of the bar in the region would defend the perpetrators in court, the Sabah newspaper reported.
Turkey's Family and Social Minister Aysenur Islam, the only woman in the cabinet of Prime Minister Ahmet Davutoglu, said the death penalty should be reinstated for the perpetrators.
she said: 'Not as a minister, but as a mother and woman, I think punishment for such crimes can be the death sentence… We can put it on our agenda.
Source:
***
EGYPT
Mass Sexual Assault on 19- Year Old in Tahrir Square
Over two dozen gang rapes were reported during civil protests in Egypt from January to March 2013; however, activists claim that many more gang rapes often go unreported because most women are too ashamed to go to the police or even tell their relatives.
During July 2013 at  Tahrir Square, mobs assaulted and gang raped at least 46 women in 4 days.A Dutch journalist was also gang-raped in Tahrir Square. A similar gang rape and gang beating was reported by an American journalist in 2011.
The brutal assault, one of many, was captured on video. Activists say the attackers were 'spoilers' angry over El-Sisi's victory.
A mass sexual assault in Egypt's Tahrir Square left a 19-year old student in critical condition. The assault — along with others — occurred during the celebrations marking General Abdel Fatteh el-Sisi's inauguration as president of Egypt.
The brutal assault, which occurred on June 3, 2013 night, was captured on video. The girl — stripped naked, bruised and bleeding — can be seen being mauled by a crowd before a policeman waving a gun overhead finally is able to extricate her and put her into a nearby vehicle.
According to a security officer, the girl was transferred to Al-Helal Hospital and is in critical condition. The officer also said that two men are being held in connection with the assault.
As the video circulated on the internet Monday, at least 10 other horrific assaults were also reported. In addition to the woman in critical condition, an anti-harassment group called "I Saw Harassment" said in a statement that at least four women required hospitalization after being sexually assaulted in the square. Egyptian media reported that police were investigating at least 27 complaints of sexual harassment.
Sexual harassment has been one of Egypt's enduring social ills. Over the past three years, Tahrir Square has seen multiple instances of sexual attacks on women amid the large crowds that mass there for protests, rallies or celebrations ever since it became the center of the 2011 uprising that ousted autocrat Hosni Mubarak.
SOURCE: 
clarionproject.com
thenational.ae
***
BRAZIL
Gang rape, or estupro coletivo, is prevalent in Brazil. In the state of Rio de Janeiro alone, over 6000 rapes are reported every year (or about 37 per 100,000 people). Nationwide, the rape rate varied between 26 to 32 per 100,000 women in 2009. The arrest rates on rape complaints, was 4% in Rio. About 19.6% of 2011 rapes were gang rapes.
Brazilian Penal Code (Article 213) does not consider most forms of sexual assault, including anal sex assault, as rape or gang rape; only forced vaginal penetration is considered rape. Further, in cases of non-vaginal sexual assaults, its law distinguishes "honest", "dishonest" and "virgin" victims – without explicitly defining these terms. Gang rape and non-vaginal sexual assault on an "honest virgin woman" carries longer prison term, while the same crime on "dishonest woman" victim carries shorter prison term. In the 1980s, only a quarter of reported rape cases were investigated by Brazilian police.
Brazil has a woman as president, a woman as a powerful police commander and a woman as the head of its national oil company — and yet, it was not until an American was raped that the authorities got fully involved and arrested suspects in the case.
A six hour gang rape of an American student who was pummeled by her attackers on a transit van in the Copacabana tourist district, while her French boyfriend was beaten with a metal bar as he witnessed the harrowing assault, attracted international media coverage. It was described as one of routine gang rapes on public buses. This case gathered significant local and international media attention, leading to review of several Brazilian procedures for rape crimes. Other recent and more prominent gang rape cases include New Hit Gang Rape in Bahia, Paraíba gang rape, São Paulo gang rape where the rapists took photos and distributed them on social media, and Rio gang rape of underage girl by police officers.
Still, the string of cases in Rio, including the rape of a 12-year-old girl on a bus in 2012, are part of a larger pattern of attacks and harassment aboard transit vehicles in several cities, including two rapes this May, 2014 around the capital, Brasília. In one, an assailant held a gun to the head of a 30-year-old woman while raping her in front of passengers on a bus as the driver proceeded down a main avenue. In the city of Curitiba, lawmakers are reviewing a bill that would introduce women's-only buses.
But critics remain skeptical, arguing that the main reason the rape of the 14-year-old girl from a hillside slum drew public attention was that it occurred on the beach in front of Leblon, one of Rio's most exclusive neighborhoods.
SOURCE: 
wikipedia
nytimes.com
***
MALAYSIA
A 15 year old schoolgirl in Ketereh Kelantan, was gang raped on May 20, 2014 by more than 30 men. Malaysia reported about 3,000 rape cases in 2012, a rape incidence rate of about 10.7 rapes per 100,000 people. About 52% of these victims were less than 16 years old. Like other nations, Malaysia does not segregate rape and gang rape cases.
Girl, 15, 'gang-raped in Malaysia: Father and Two Sons Among 13 Men Arrested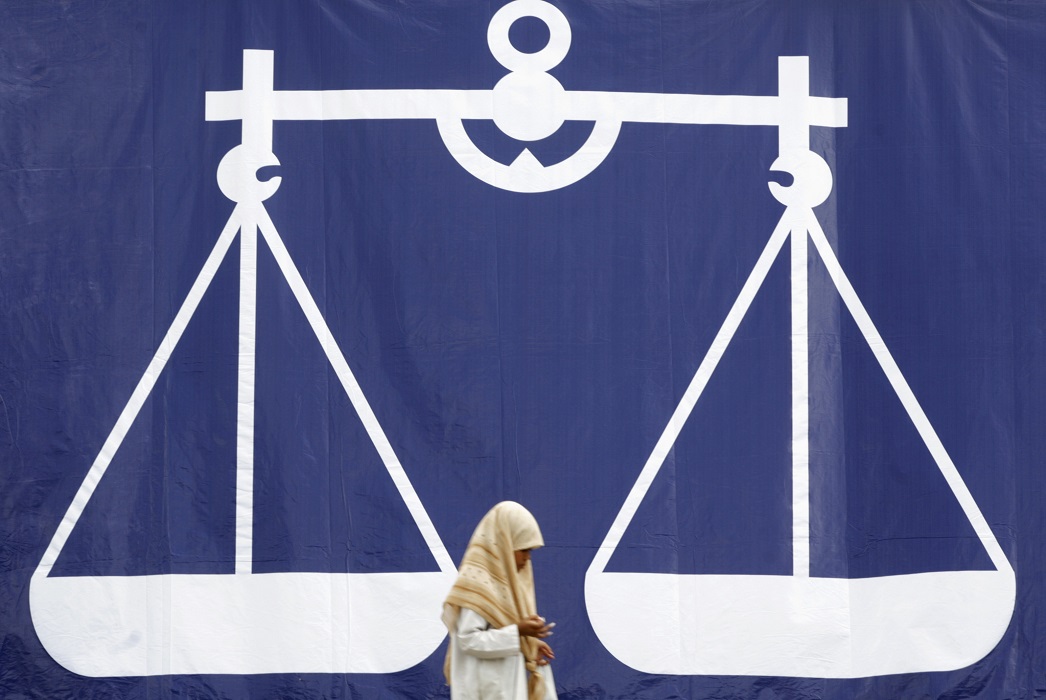 The men took turns to rape her for hours. Police were also investigating whether her 17-year-old friend was also raped.
It's not clear what involvement the friend had in the attack. Conflicting reports say the friend may have been an accomplice of the alleged rapists. Other reports say the friend may also have been attacked during the assault.
Since the alleged attack took place on 20 May, Malaysian police have arrested 13 people, including a father and his two sons, an officer said. All of the men are from the same village, police have confirmed. Local news reports claimed several of those detained had tested positive for amphetamines.
Police are still unsure of the exact number of men who took part in the assault. State CID chief Asst Comm Lai Yong Heng said almost all the suspects were related to one another.
"The police official count on the number of suspects who allegedly committed the offence… may slightly be more than 10 people and not more than 15, as some of them had raped the minor three times. This was based on the statement by the girl's boyfriend who was forced to watch and kept count on the number of times the girl was raped," Lai told the media.
"The suspects we have remanded all had blood ties, including a 38-year-old father and his two sons. We are investigating the case carefully and will ensure all those will be brought to justice."
The alleged attack has sparked outrage among Malaysian women's groups. Suri Kempe of Sisters in Islam told Reuters: "We are seeing a prevalence in rape cases because boys are raised in an environment where they think it is okay to use violence."
Politicians from a Muslim party running the region said their proposal to introduce Islamic hudud law, with harsh penalties, would deter potential criminals.
The alleged attack, one of several brutal case  underscoring the violence to which women are being subjected across Asia, sparked outrage among women's groups.
Convicted rapists face up to 30 years in prison and whipping, but many on Internet sites wanted stricter punishment.
SOURCE:
in.reuters.com
ibtimes.co.uk
***
GERMANY
German court acquits rapist; 15-year-old victim "did not resist enough"
SAT SEP 15, 2012
This story has outraged many in Germany and beyond:
A German teenager who said she was raped by a 31-year-old man was told by the judge she had not defended herself enough for the law to convict him – simply saying no was not enough.
The young girl told her rapist to "stop" assaulting her, but that was not enough for the court to convict him:
The physically strong man and the girl had sex, despite her having told him, "No, I don't want to," the court heard."This is not enough to meet one of the three conditions laid out in paragraph 117 of the criminal law code," Wolfgang Schmidt, spokesman for the court and a judge himself, told The Local.

"The door to the flat was unlocked, it was in a building with other flats. She could have left with the other women or called out for help, for example. There was no evidence presented to the court of violence being used, or threatened, and her position could not be described as defenceless.
To which the German feminist blog Maedchenmannschaftcomments sardonically:
   "Man kann schließlich von keinem Mann erwarten, dass er 'Nein ich will keinen Sex' versteht!" (You can't expect any man to understand it when you say:"No, I don't want to have sex!")
Of course, in the US, even consensual sex with a child under 18 is considered "statutory rape", although I suspect that many Republicans would agree with the German court that the case here does not meet the standards of "legitimate rape."
SOURCE:
dailykos.com
SOURCE:
jezebel.com
SugarbrainsssDoug Barry
***
SOUTH AFRICA
Gang rape is common in South Africa,
and in certain parts it is called
jackrolling
. South Africa reported over 64,000 rapes in 2012, or about 127.5 women per 100,000 population (255 rapes per 100,000 women). With one woman raped every 4 minutes, South Africa has world's highest rape incidence rate per 100,000 women. Between 10% to 33% of all rapes are gang rapes involving three or more people. About 25% of youth near Johannesburg described gang rape as recreational and fun.
In certain parts of South Africa where boys are often involved in gang rapes, called jackrolling, rape rates are higher. 40% of reported rape cases are on children below the age of 12.
Vogelman and Lewis report 44% of rapists in South Africa have engaged in gang rape. The National Institute of Crime Rehabilitation of South Africa claims only 1 out of 20 rapes are reported in South Africa, suggesting 1,300 women are raped every day. A 2010 nationwide survey reported that about 27% of all South African men above the age of 18 have raped a woman in their lifetime one or more times, while 8.9% of all adult men have participated in a gang rape. The gang rape prevalence rate varied significantly in different provinces of South Africa; for example, in Eastern Cape, 13.9% of men had gang raped a woman who was not a partner.
In February 2013, a 17-year old girl was gang raped, mutilated and left to die in a town near Cape Town. This led to widespread protests.
SOURCE:
wikipedia
***
British Tourist in AIDS Fear After Rape Ordeal 
by JANE FLANAGAN, Daily Mail
A British woman from Gloucestershire  was repeatedly raped at gunpoint during a savage 14-hour ordeal after she and her boyfriend were kidnapped at a South African beauty spot.
Now she faces a nightmare wait to see if she has been infected with HIV in a country where Aids is rife.
The couple were blindfolded and bundled into their car by four thugs and driven for 200 miles.
The only stops were when the gang visited illegal drinking dens and when the 29-year-old woman was raped.
As the attackers got more drunk, they invited other drinkers from shanty town shebeens to come and taunt their two white victims trussed up in the back of the vehicle.
The men grew increasingly violent as the night wore on, stabbing the 26-year-old South African boyfriend in the leg and beating him repeatedly.
The couple were told that they would be driven over the border to Mozambique and their bodies dumped.
They escaped only because their attackers lost control of the car and it overturned. The tourists scrambled out of the wreckage and fled.
A passing motorist, who stopped to help after seeing the crash, was shot dead and his passenger wounded as the attackers tried to steal their car.
The rape victim, from Gloucestershire, has told friends she feels she is under 'a death sentence' from Aids.
She has been prescribed anti-Aids drugs. But it will be months before doctors can say if she has been infected.
SOURCE:
telegraph.co.uk
19 Nov 2002
***
DIEPSLOOT, SOUTH AFRICA(CNN)
In a country where several rapes are said to occur every minute, in a township where violence is commonplace, this was a crime that shocked the entire community of Diepsloot, South Africa.
Two girl cousins, aged two and three, were taken from their doorstep — kidnapped in broad daylight.
And when Yonelisa and Zandile Mali were found a few days later in the township north of Johannesburg, the news only got worse.
The two girls had been raped and murdered, their lifeless bodies dumped in a public toilet in Diepsloot.
Since that discovery October 15, five men have been accused of kidnapping, raping and killing the two little girls.
The suspects appeared briefly in court in Pretoria Thursday but the trial has been adjourned until November 1 while investigations continue, Medupe Simasiku, a spokesman for South Africa's National Prosecuting Authority, told CNN.
Investigators are currently analyzing DNA evidence and awaiting official identification of the five men, he said.
A confession from one of the suspects was legally obtained and will be used in court, according to Simasiku, but the other suspects have not confessed to the alleged crimes. All five will defend themselves in court.
Residents of Diepsloot demonstrated outside Pretoria Magistrate's Court as the men made their appearance, voicing their anger over the killings.
The sprawling, densely populated township on the outskirts of Johannesburg is one of the most violent places in the country, making it a challenge for any parent to keep their child safe here.
But Yonelisa's mother, Thokozani Mali, tried her best. She was at home with the girls on the day they were taken, checking on them every five minutes as they played together.
She discovered they'd vanished after going to check when all went quiet. Family, neighbors and the police joined a frantic hunt for the toddlers.
Ten days after their bodies were found, Thokozani finds it hard to talk about the loss of her only child.
"I am trying to be strong," she told CNN. "When I am sleeping, she always next to me, so when I think of that I feel like crying."
A box of the girls' shoes is outside her home, waiting to be given away to those in need. But for the moment, the pain is still too raw.
'Gruesome incidents'
South African President Jacob Zuma last week condemned the girls' murder, as well as the apparent torture and abuse of a young boy whose body was found in a field in Katlehong, east of Johannesburg.
"These gruesome incidents of extreme torture and murder of our children do not belong to the society that we are continuously striving to build together," he said in a statement.
"Whilst we appeal to the communities not to take the matters into their hands, we also want to urge them to work with law enforcement authorities to find the perpetrators and prosecute them to the fullest extent of the law."
Arrests for rape are rare in South Africa, and only 6% of rape cases lead to convictions.
But rape itself is far from uncommon. South Africa has one of the highest rates of sexual violence in the world, with an average of 55,000 reported cases a year.
The true figure is likely much higher, though, since many victims stay silent, according to Prof. Rachel Jewkes of the South African Medical Research Council.
Surveys of adult women in South Africa's Gauteng province, which encompasses Johannesburg, Diepsloot and Pretoria, suggest that 25 women are raped for each one who reports it to the police, she said.
"If you take into account that rape is so under-reported, there are several rapes every minute in this country by our estimate," she said.
While some 60% of the women raped in South Africa are adults, about 15% are children under the age of 11, she said.
"We do see rapes of children of age 3 and 2 every year but obviously not that many," Jewkes said.
She has seen a disturbing increase in cases where those attacked are both raped and killed. About a quarter of girl children who are murdered are raped, Jewkes said.
The police station in Diepsloot has one of the highest rates of reported rapes in the country, she said.
She believes that to change this, authorities will need to tackle the root causes — poverty, lack of policing, and the problem of men's attitude of sexual entitlement toward women.
 SOURCE:
edition. CNN.com