Credit: Steven Lim
Credit: Steven Lim
Credit: Karim Jovian
DISCLAIMER NOTE! I do not OWN ANY of the following soundtrack and video credit to the owner
*****
Touching Photo About The Love Between Parents And Children Goes Viral That Will Restore Your Faith In Humanity and Melts Your Heart
In today's era where everyone is busy working to earn more, sometimes we forget the significance of family value.
In Western countries, when their children reach the age of 18, most of them wants to live independently and leave their house. Whereas one of the best things in Asian culture is how they value their parents a lot as family value are instilled even to grown ups. Even when their children are at legal age, mostly choose to stay at their house and when they have to move out, they still consider the advice of their parents as a sign of love and respect.
With so many headlines about hate, violence and tragedy in the media, photos like the one, while perhaps not "newsworthy", need to be shared, to remind us of what is actually important in our own day-to-day lives.
Let us all take a good look at this series of touching images that went viral recently  about what facebook user Restoris A. Fatiha captured in photos.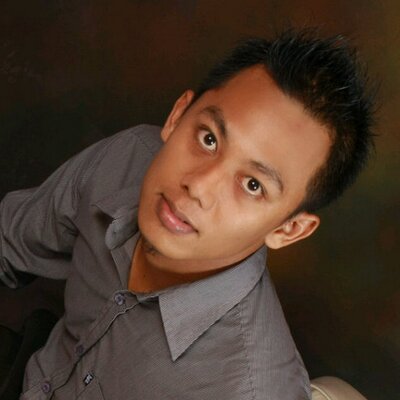 Restoris A. Fatiha Credit: Twitter
The photo shared by Facebook user Restoris A. Fatiha, there are two sets of family that truly describe the beauty of Asian love for their family. He posted it last week and it has already been shared over 4,600 times and received over 1,000 comments, mostly from netizens deeply touched by the two very different displays of affection between parents and their children, set perfectly side-by-side on an Indonesian train.
Restoris estimates that the elderly man could be in his 70s while the younger man sitting next to him could be around 50 years old. "The seat next to them showed a couple changing their seating position to accommodate the child who was playing with the phone." Source: WORLD OF BUZZ
In the caption for the photos, Restoris begins by writing,
"Love your parents, as your parents have loved you, raised you, educated you and taken care of you with all their hearts."
"I saw something which really made me to miss my parents. It touched me so deeply and wanted to shed a few tears. It is an action that seems normal but can be truly meaningful for the people who witness it."
The photographer explains that the shots were taken at around 6:20 am on a train traveling from Kutoarjo to Solo in Central Java. He noticed the man on the left side of the photo, who he estimated to be around 50 years old, sitting next to his father, who he guessed to be around 75-80 years old. The man was taking a call and holding his phone in his right hand when his father shifted to lean on his son. The man automatically switched his phone to his left hand and raised his right arm to embrace his father as he got more comfortable.
Source: UP Station
After his call was done, the man embraced his father with both hands, just as the father on the other side of the aisle embraced his small child to show him something on his phone.
 Restoris' caption ends with,
"It was a very simple sight but one that inspires and reminds us, as children, to always love and care for our parents, even if it's just in a simple way like this…."
True enough, large sums of money or luxurious gifts aren't the only ways to show our love to the people around us. Sometimes, a simple hug, a 'how are you?', or a little 'I love you' is more than enough to translate our affection. In the end, it's really the little things in life that matter most. When was the last time you told your loved ones that you love them?
Source:
worldofbuzz.com
coconuts.co
*****
Do YOU say 'I love you' to your dad? A quarter of us are too embarrassed to tell our fathers how we feel 
Traditionally it is fathers who embarrass their off spring with a unique combination of corny jokes, bad dancing and over protectiveness.
But it seems children are also a source of awkwardness when it  comes to the parent-child relationship.
One in four people feel too awkward to say 'I love you' to their dad, according to new research.
The study, which looked at the nation's relationship with their fathers, also revealed nearly half (49 per cent) only greet their father verbally when they see them.
Four out of nine (44 per cent) admit they don't always say 'thank you' to their dad when he has helped them, while 43 per cent reckon they should probably say 'I love you' more often.
And even though some of us can't tell our dads how we feel, we're still happy to take his cash, as researchers also found nearly two-thirds of adults (61 per cent) regularly borrow money from their father.
Those who don't say 'I Love You' to their father claim it is because it makes them feel uncomfortable.
The survey also found less than a third (28 per cent) will give their father a hug and a mere 10 per cent will greet him with kisses.
Psychologist and Wilkinson Sword – who conducted the survey- spokesperson, Anjula Mutanda, said: 'There is a lot of love for dads, however, these results identify how awkward and uncomfortable Brits can feel when it comes to actually directly telling their dads that they love them.
'Young children generally tend to express love and affection towards their parents more freely but, from the pre-teens onwards, the hugs and the 'I love yous' between parent and child can diminish.
'As time goes by, we can then fall out of the habit of saying 'I love you'. The longer this goes on, the more avoidant we can become.'
Anjula added: 'The good news is, the more we say 'I love you', the easier and more natural it becomes to express it.
'We not only ditch the awkwardness, but also get to show dads real appreciation, which makes them feel good.'
Source: dailymail.co.uk