Thailand's Prime Minister Yingluck Shinawatra, center, along with other government and military officials hold candles and sing songs in honor of King Bhumibol Adulyadej during his birthday celebrations in Bangkok, on December 5, 2013. (Photo by Manish Swarup/Associated Press)
Well-wishers hold candles and take pictures of themselves as they take part in birthday celebrations for Thailand's revered King Bhumibol Adulyadej in Bangkok, on December 5, 2013. The king called on his people to do their duty for the good of the country in a birthday address. (Photo by Damir Sagolj/Reuters)
Seagul Journey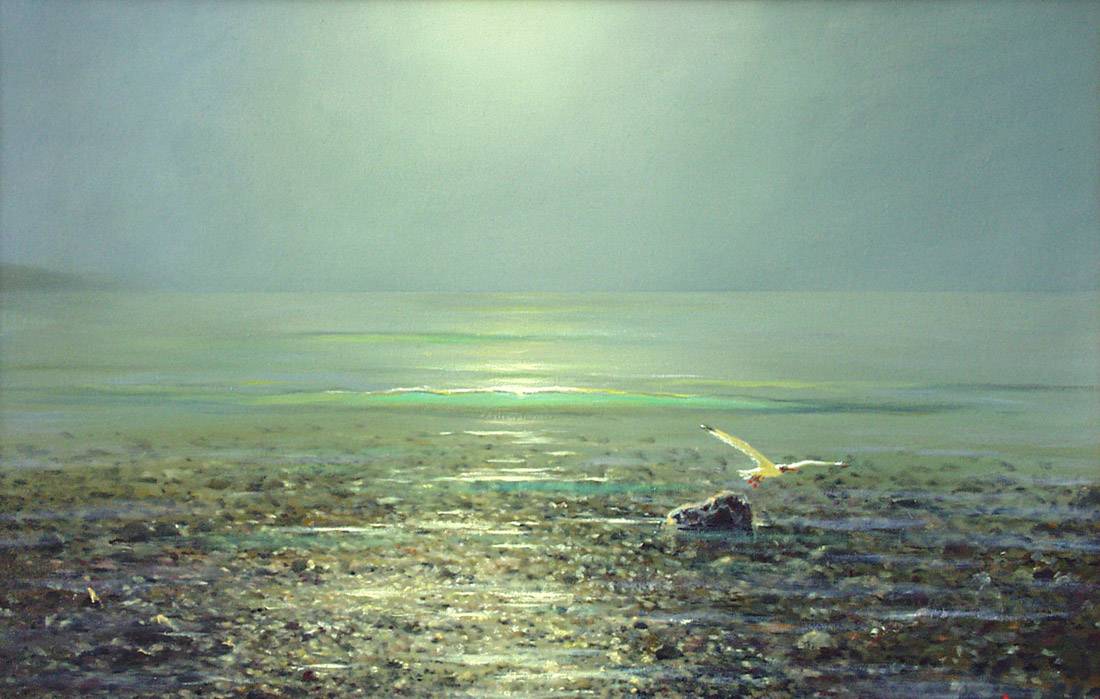 An elementary school student stops halfway to drink water from a stream. (Photo by Huang Xingneng/黄兴能)
The birds' patterns of movement are surprisingly similar to that of superfluid helium
A Flock of 400 Flying Birds Manages to Turn in Just Half a Second.  (Photo: Ashley Cooper/Corbis)

Christian children from the village of Bouebou, some 40 kms (30 miles) North of Bangui, Central African Republic, are packed in the trunk of a taxi to flee sectarian violence Wednesday December 4, 2013. Over 500 villagers have fled towards the capital Bangui fearing repression from Seleka fighters following the killing of Muslim residents by the Anti-Balaka militias Monday Dec. 2 nearby. The UN security council is scheduled to pass a motion allowing French troops to deploy in the country in order to protect civilians and insure security by all necessary means. (Photo by Jerome Delay/AP Photo)
Seagull gull takeoff rear view Southeast Alaska
A rare total cloud inversion is pictured at Mather Point on the South Rim of the Grand Canyon National Park in Grand Canyon, Arizona in this November 29, 2013, picture provided by the National Park Service on December 3, 2013. Cloud inversions are formed through the interaction of warm and cold air masses. (Photo by Erin Whittaker/National Park Service)
Fishing boat with tropical island and seagulls flying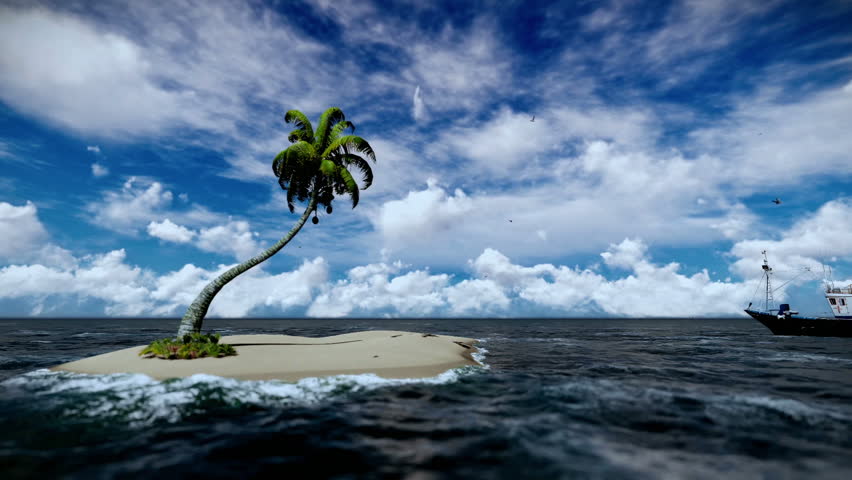 A flock of birds fly near Mount Sinabung as seen from Berastepu, North Sumatra, Indonesia, Tuesday, Dec. 3, 2013. About 15,000 people have been evacuated from 17 villages on the slope of Mount Sinabung after authorities raised the alert status of the volcano to the highest level last week. (Photo by Binsar Bakkara/AP Photo)
A picture taken on January 12, 2013 and published on December 1, 2013 shows an Amazighan child in Anfgou in the High Atlas mountains. Morocco's indigenous Berber people, descendants of North Africa's pre-Arab inhabitants, are struggling to make their voices heard despite their ancient Amazigh-language winning official recognition in 2011 after decades of campaigning. (Photo by Fadel Senna/AFP Photo)
A wooden dog covered withfrowzen snow in ssen in Oberwiesenthal, Germany, on December 5, 2013. (Photo by Jan Woitas/AFP Photo/DPA)
Solent Seagull vs octopus
First lady Michelle Obama reacts as Ashtyn Gardner, 2, from Mobile, Alabama, loses her balance while greeting Sunny, one of the presidential dogs, as children of military families participate in a holiday arts and crafts event in the State Dining Room at the White House, on December 4, 2013. (Photo by Charles Dharapak/Associated Press)
Julian Tucci, 1, enjoys his first snowfall with his father Jeremy, in Eugene, Oregon, on December 6, 2013. (Photo by Brian Davies/The Register-Guard)
A pedestrian struggles against the wind in Rotterdam on December 5, 2013. Xaver, a fierce storm, battered northern Europe Thursday, leaving three people dead or missing, causing mass transport disruption and threatening the biggest tidal surge in decades. Winds of up to 142 miles (228 kilometres) per hour battered northern Britain while authorities evacuated residents and boosted flood defences in low-lying areas across the region. (Photo by Robin Utrecht/AFP Photo/ANP)
Students look at the Mount Sinabung eruption from their school in Naman Teran village in North Sumatra, Indonesia. (Beawiharta)
A man sells key-chains in the shape of Pope Francis in downtown Morelia, in the Mexican state of Michoacan. (Tomas Bravo/Reuters)
Pope Francis and US President Barack Obama exchange gifts at the Vatican on Thursday. It is their first meeting. (Gabriel Bouys/AP)
Pope Francis blesses and waves to the crowd as he arrives for his weekly open-air general audience in St Peter's Square at the Vatican.  (FILIPPO MONTEFORTE/AFP/Getty Images)
Official U.S. Navy Imagery – USS Howard Sailor lifts children at Tagburos
The Northern Lights, or aurora borealis, shine over Sycamore Gap near Hadrian's Wall in NorthumberlandPicture: Owen Humphreys/PA
Defense.gov News Photo 101014-M-2755L-073 – A U.S. Navy sailor right entertains children at Calumpang Elementary School in Mabalacat Pampanga Philippines after completing volunteer work.
Millions of stars of the Milky Way create an arch in the night sky. Using a long-exposure setting on his camera Paolo Lombardi, 39, took the eye-catching photograph in northern Italy. Picture: Paolo Lombardi/Solent News
Seagulls on the Naeroyfjord:  Joined by seagulls in vast numbers, calling out loudly and circling the boat as some of the passengers tossed them treats, which they caught effortlessly in mid-air.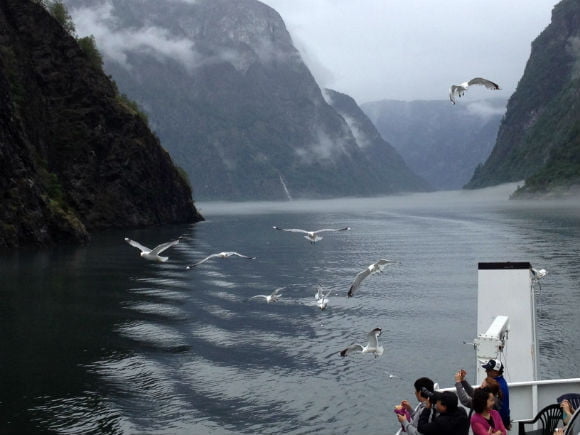 Shrouded in fog, Dubai's skyline of skyscrapers look like islands poking from a sea of mist. The photo was taken by Zohaib Anjum from the MBK tower. Picture: ZOHAIB ANJUM/CATERS NEWS
Hindu women of Vietnam carry water through the desert (Jungshik Lee)
Andrei Krapitus (C), leader of the Pokrov Youth Military Club, smashes bricks on the stomach of a club member during a training session in the village of Beryozovka, near Krasnoyarsk, Russia. Picture: REUTERS/Ilya Naymushin
To The Market – These women in Vietnam travel across the desert each day in order to sell their goods. Photo by Tuan Kiet Pham
Sea of Cortez, Baja California, Mexico; a flock of Brown Pelican (Pelecanus
The low sun casts golden light across County Durham, with the beech trees of the 'Seven Sisters' on Copt Hill, an ancient pre-historic burial mound, in the foreground. Picture: Paul Kingston / NNP
Vietnam Living – Lotus gather women by JetHuynh / Picfair
Hot air balloons float in an orange sky as the shapes of thousands of temples create the perfect backdrop in Bagan, Burma.Picture: Pradeep Raja/Solent
HDR sunset of the old Fargo truck along the river as the storm moved in, just before the lightning started. Photo by Ryan Wunsch
Natural beauty: In another image, the seagull's feet are in the water, its wings raised high with the yellow and red beak slightly open

Graceful: A third image shows the bird in the moment of takeoff, with its feet barely touching the surface of the water like a ballerina on tiptoe

Hardanger Fjord's summer beauty takes one's breath away. Photo Christopher Hall.
The Kelpies: One of Scotland's newest and most popular tourist attractions.   Designed as a monument to the rich heritage that horses brought to Scotland, from farming to industrial and sport. Horse have played an important part in the culture and identity of Scotland.
Cute adorable happy children having fun on the sand beach on blue sky and sea background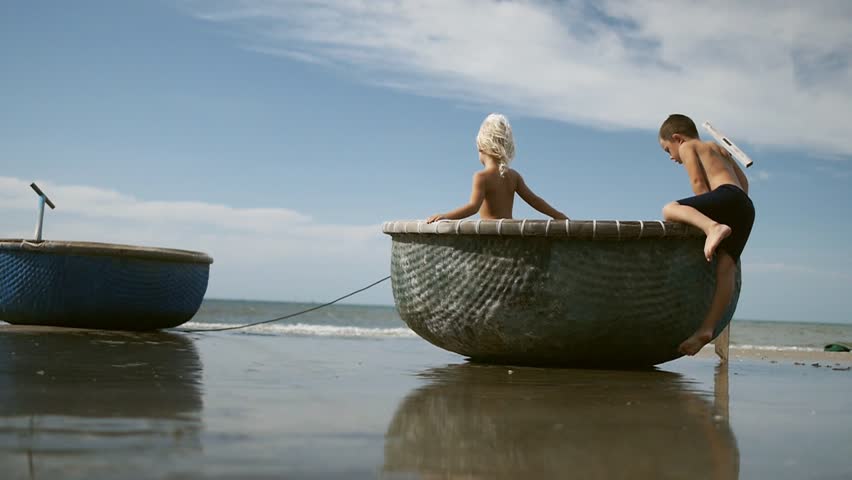 Visitors feed seagull as they take a boat trip in Inle Lake. Photo: Thant Zin Win
Sunseeker is the ultimate boating pleasure when it comes to celebrities
A child in Luquan County, Yunnan province cooks potato. (Photo by Huang Xingneng/黄兴能)