The most important object Dowla was able to bring with her is the wooden pole balanced
The most important thing Magboola was able to bring with her is the cooking pot she holds in this photograph. It was small enough she could travel with it, yet big enough to cook sorghum for herself and her three daughters during their journey.
The most important thing Maria brought with her is the jerrycan (water container) that she holds in this photograph taken at Jamam camp in Maban County, South Sudan.
The most important thing Ahmed was able to bring with him is Kako, his pet monkey.
Syrian refugee
A refugee Syrian boy waking up inside his family's tent in the Bekaa Valley, Lebanon
Syrian children with Leishmaniasis, a disease caused by infection with Leishmania parasites, which are spread by the bite of sand flies. Refugee camp near the Lebanon/Syria border, Lebanon 2013.
Eight-year-old Aziz (right) and his sister Aisha, both suffering from cerebral palsy, inside their family's one-room house in East Amman, Jordan, an area where a large number of Syrian refugees have settled.
Sad plight: Syrian children sleeping inside their family's tent in the Bekaa Valley, Lebanon
Erbil's Children: Syrian Refugees in Urban Iraq
Ahmed a Syrian refugee child drags a large family suitcase across the Syrian/Jordanian border. Photo: Sebastian Rich
Syrian refugee
Two-year-old Norshan, a refugee from Hasakeh, Syria, clutches a chicken inside his family's tent in the town of Arbad, on the outskirts of Suleymaniyah in Iraqi Kurdistan. (Moises Saman/Magnum)
Fara, 2 years old, Azraq..Fara, 2, loves soccer. Her dad tries to make balls for her by crumpling up anything he can find, but they don't last long. Every night, he says goodnight to Fara and her big sister Tisam, 9, in the hope that tomorrow will bring them a proper ball to play with. All other dreams seem to be beyond his reach, but he is not giving up on this one.
Juliana, 2 years old, Horgos, Serbia .. It is 34 degrees Celcius. The flies crawl on Juliana's face and she shifts uneasily in her sleep. Juliana's family has been walking through Serbia for two days. This is the latest phase of a flee that started three months ago. The girl's mother lays her thin shawl over her daughter on the ground. Fatima calms down.
 A few meters away from their resting place, feet are tramping by in a never-ending flow of people. It is the end of August and Hungary is about to barricade themselves with barbed wire to shut out this stream of refugees. But for a few more days, it is possible to pass through the border city of Horgos. As soon as evening comes, Juliana's family will go for it.
Amir, 20 months, was born a refugee. His mother believes her son was traumatized in the womb. "Amir has never spoken a single word," says Shahana, 32. In the plastic tent where the family now lives, Amir has no toys, but he plays with whatever he can find on the ground. "He laughs a lot, even though he doesn't talk," says his mother.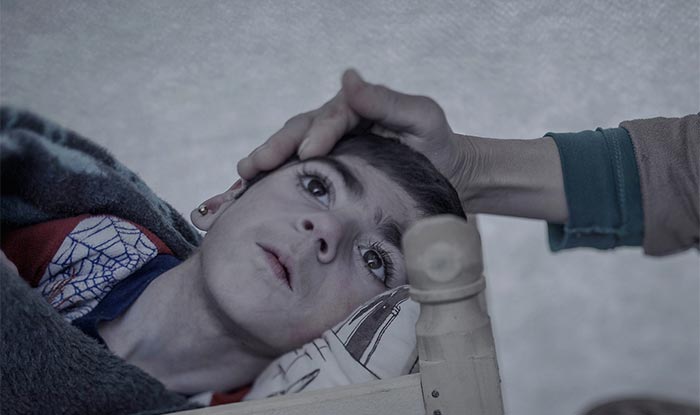 Shiraz, 9, was three months old when she was stricken with a severe fever. The doctor diagnosed polio and advised her parents to not spend too much money on medicine for the girl who didn't have a chance. Then the war came. Her mother, Leila, starts crying when she describes how she wrapped the girl in a blanket and carried her over the border from Kobane to Turkey. Shiraz, who can't talk, received a wooden cradle in the refugee camp. She lies there. Day and night.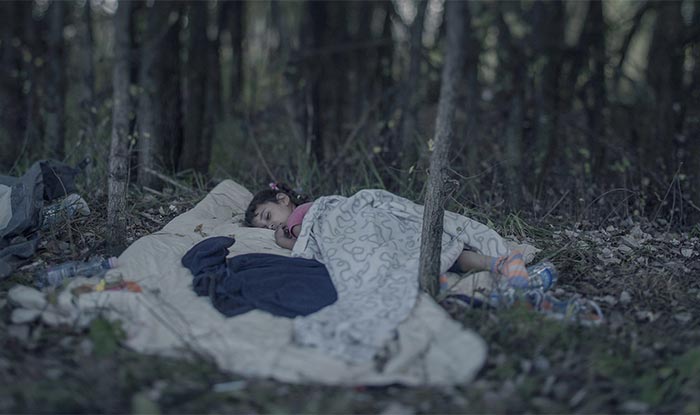 Lamar, 5, in Horgos, Serbia..Back home in Baghdad the dolls, the toy train, and the ball are left; Lamar often talks about these items when home is mentioned. The bomb changed everything. The family was on its way to buy food when it was dropped close to their house. It was not possible to live there anymore, says Lamar's grandmother, Sara. After two attempts to cross the sea from Turkey in a small, rubber boat they succeeded in coming here to Hungary's closed border. Now Lamar sleeps on a blanket in the forest, scared, frozen, and sad.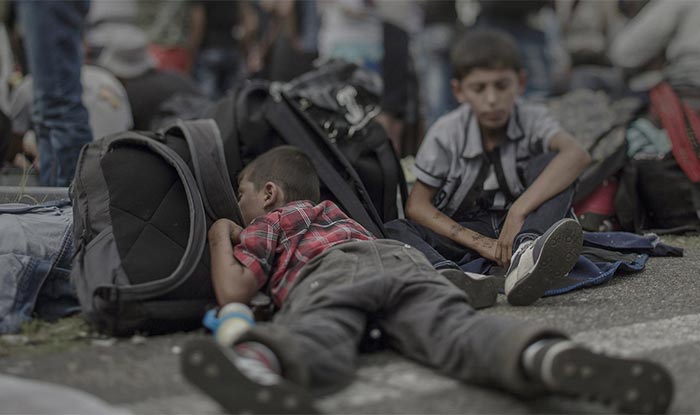 Ahmad, 7, in Horgos, Hungary..Even sleep is not a free zone; it is then that the terror replays. Ahmad was home when the bomb hit his family's house in Idlib. Shrapnel hit him in the head, but he survived. His younger brother did not. The family had lived with war as their nearest neighbor for several years, but without a home they had no choice. They were forced to flee. Now Ahmad lies among thousands of other refugees on the asphalt along the highway leading to Hungary's closed border. This is day 16 of their flight. The family has slept in bus shelters, on the road, and in the forest, explains Ahmad's father.
Myanmar refugees in China caught between political fault lines
Members of a displaced Burmese refugee family who are regrouping to find their family members in New Delhi on Friday. Photo: S. Subramanium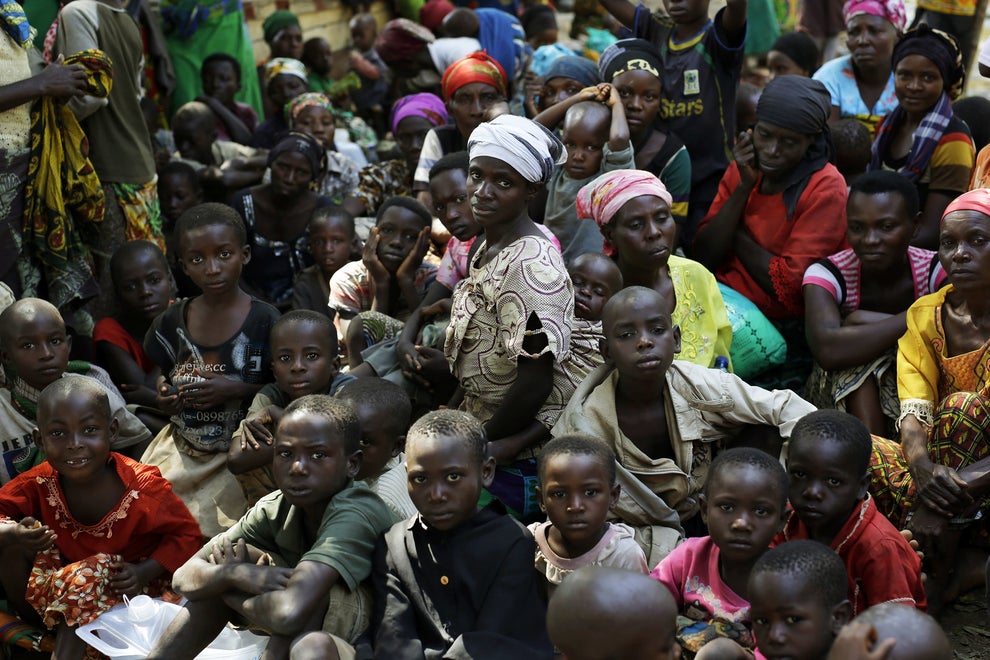 June 20 marks World Refugee Day and this year more people than ever have been forced to flee their homes.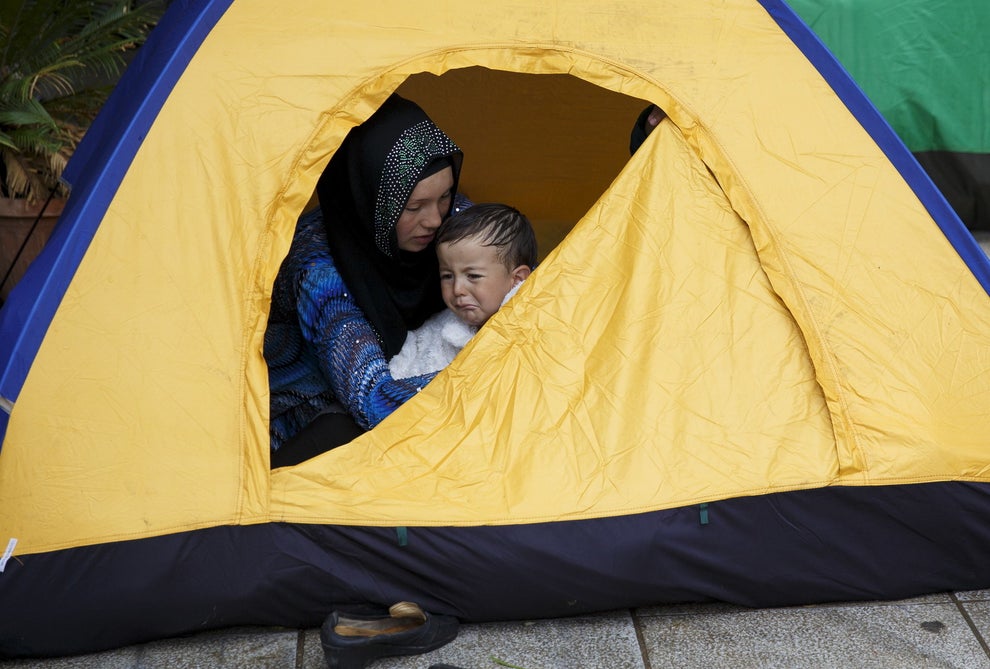 One in every 113 people on the planet, according to the United Nations, is currently either a refugee, asylum seeker, or internally displaced within their own country.