Perhaps you thought that mushrooms are small, ugly plants, but with the help of the captures by the enthusiastic nature photographers, you will be amazed with the beauty of the mushrooms that are very much different from what you find in the woods or in your local groceries.
Most people consider mushrooms to be the small, ugly cousins of the plant kingdom, but theirs is a surprisingly beautiful and wonderful world waiting to be explored. These beautiful mushrooms, captured by enthusiastic nature photographers, are a far cry from the ones you find in the woods or your local grocery store.
A mushroom (or toadstool) is the fleshy, spore-bearing fruiting bodyof a fungus, typically produced above ground on soil or on its food source.
The standard for the name "mushroom" is the cultivated white button mushroom, Agaricus bisporus; hence the word "mushroom" is most often applied to those fungi (Basidiomycota, Agaricomycetes) that have a stem (stipe), a cap (pileus), and gills (lamellae, sing. lamella) on the underside of the cap. These gills produce microscopic spores that help the fungus spread across the ground or its occupant surface.
"Mushroom" describes a variety of gilled fungi, with or without stems, and the term is used even more generally, to describe both the fleshy fruiting bodies of some Ascomycota and the woody or leathery fruiting bodies of some Basidiomycota, depending upon the context of the word.
Most mushrooms, as we know them, are actually just the reproductive structure of the fungus they belong to – their fungal networks expand far further underground, and some fungi don't even sprout the sort of mushrooms that we're used to seeing. In fact, depending on your definition of "organism," the largest living organism in the world is a fungus.
wikipedia
Photographer Steve Axford:  Hairy mycena
Steve Axford Photo: Cyathus novaezelandiae
Steve Axford Photo: Spider Fungi
Scarlet waxcap (Hygrocybe coccinea) (credit: FLPA / Alamy Stock Photo)
Golden spindles (Clavulinopsis fusiformis) (credit: Bob Gibbons / Alamy Stock Photo)
Orange Peel fungus, Edible but doesn't taste like orange fruit
Lionâ s Mane Mushrooms
California Fungi
Devils Bolete, Poisonous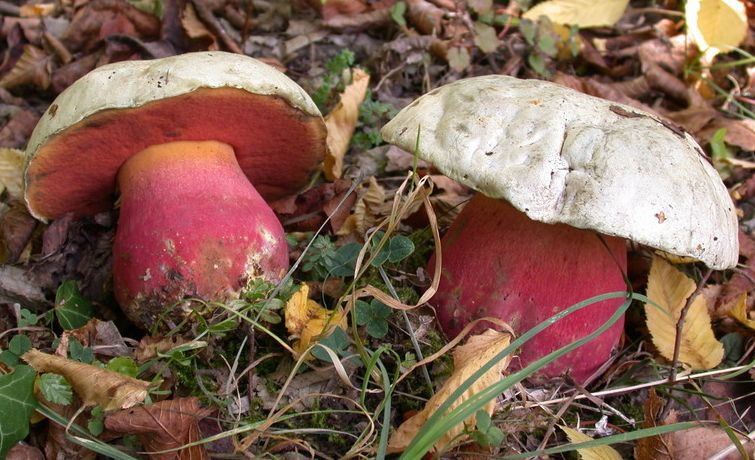 Oyster mushroom, Edible
Bochte Hygrocybe Flavescens
Honey Mushroom (Armillaria mellea) – Edible
Steve Axford Photo: Marasmius Haematocephal
Steve Axford Photo, Panus Fasciatus Edible
Hydnellum Peckii
Favolaschia Calocera (Orange Fungus)
Coprinus Comatus
Clathrus Ruber
Fantastic Fungi: Mushroom Panus Lecomtei  Photography by Steve Axford
Steve Axford Photo: Cyptotrama aspratum or Gold tuft
Common Puffball Lycoperdon perlatum Enfield UK
Steve Axford Photo
Rhodotus Palmatus
Orange crepidotus
Steve Axford Photo; Colossal
Steve Axford: Hygrocybe stevensoniae
Steve Axford Photo
Wonderful Fungi: Macro Photography of Mushrooms
Pinwheel Mushrooms
Panus lecomtei
Leratiomyces sp. Booyong
Colossal
Mycena adonis
Porcelain Fungus ( Oudemansiella mucida ) | by johnrm2013
Schizophyllum Commune
Laccaria amethystina
Russula emetica
Steve Axford Photo
Mycena fungi by Steve Axford
Steve Axford Photo
Steve Axford Photo
Sky blue mushroom. Entoloma Hochstetteri (virescens), Fox Glacier, New Zealand
Miguel Olivera Photo: Colus hirudinosus
Morchella Esculenta
Steve Axford Photo: Stinkhorns ( Aseroe Rubra)
Bridal Veil Stinkhorn Fungus (Phallus indusiatus)
Chorioactis
Amanita jacksonii — Eastern Caesar's Mushroom
 Geastrum Quadrifidum 
Geastrum Minimum
Polyporus squamosus (Dryad's Saddle)
Clavaria zollingeri (the violet coral) | by Boy of the Fores
Red Fly Agaric (Amanita Muscaria)
Black Morel ( Morchella Conica)
Steve Axford Photo: Red cup fungi (phillipsia subpurpurea)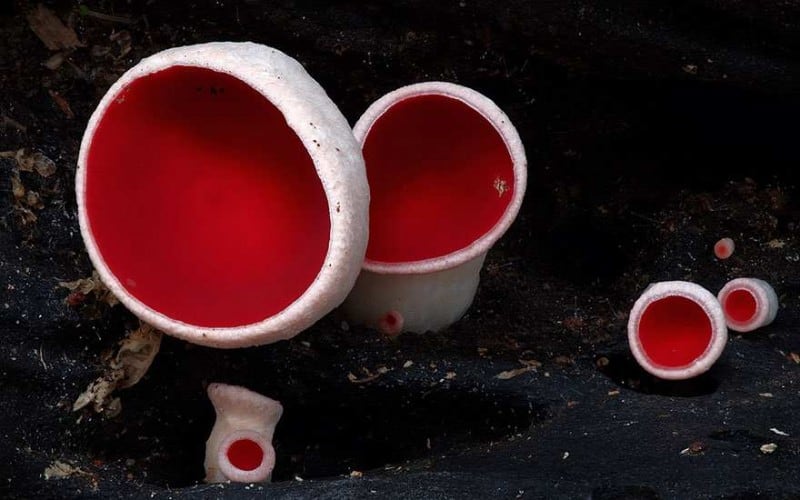 Mutinus boninensis
Leratiomyces mashroom by Steve Axford 
Nail fungi by Arthur Anker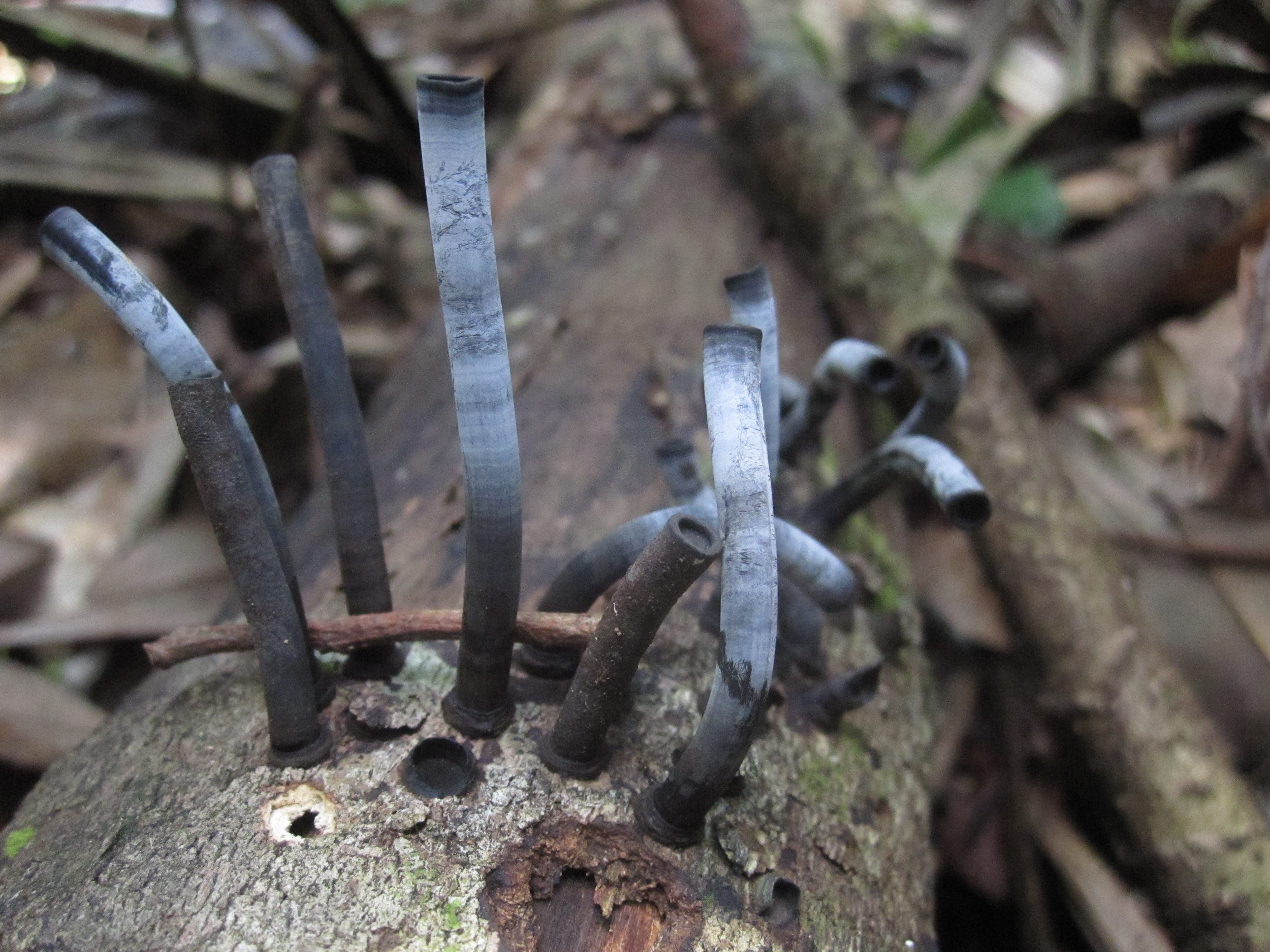 Steve Axford Photo: Mycena interrupta, Poisonous
Bioluminescent Mushroom Fungus Panellus Stipticus (Bitter Oyster)
Photo by Steve Axford (Blue Leratiomyces)
Mycena austrororida
Leratiomyces ceres by Steve AXford
Hair Ice
Amethyst Deceiver (Laccaria amethystea) by Steve Axford
Coral fungiPicture: Steve Axford
TarkinePicture: Steve Axford
Red Hygrocybes by Steve Axford
Cymatoderma elegans var. lamellatum or Leathery Goblet
Chlorociboria Aeruginoa
Chlorociboria Aeruginoa Crepidotus sp.
Steve Axford Photo:Campanella junghuhnii
Porcelain Fungus (Oudemansiella mucida)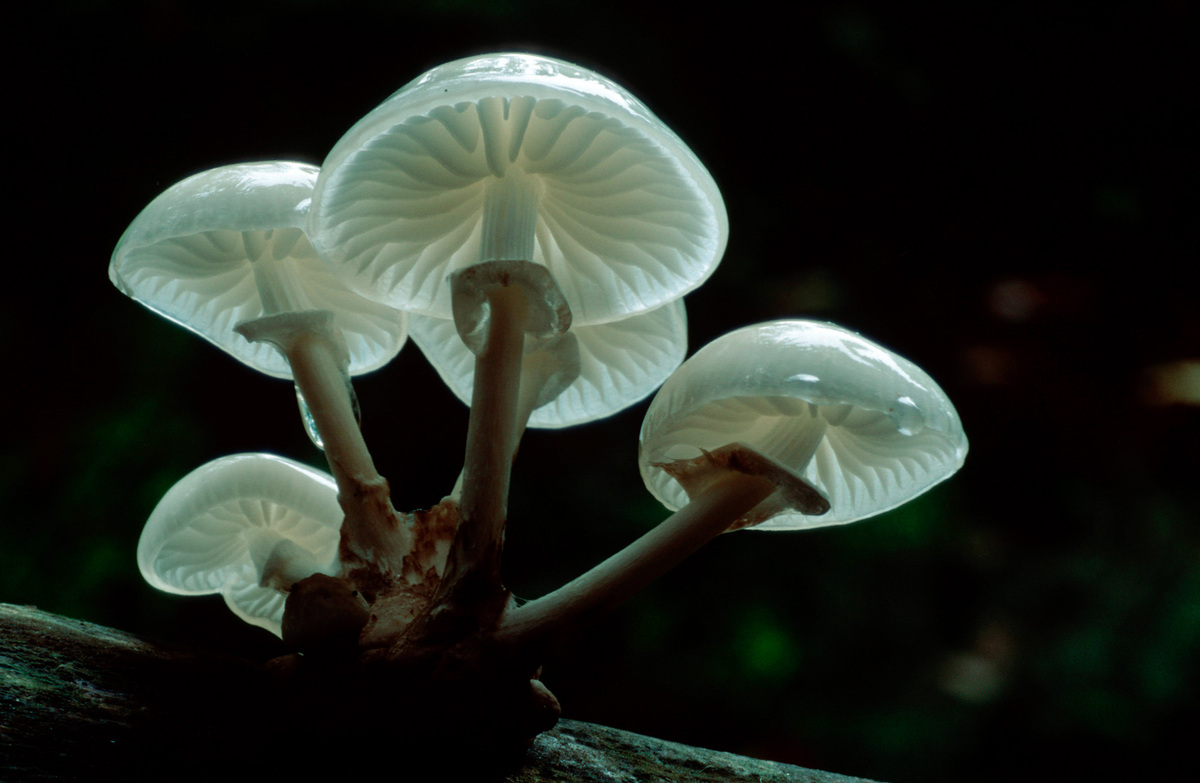 Ethereal-Looking Fungi by Steve Axford
Clitocybe semiocculta
Steve Axford Photo: Mycena chlorophos
Cordyceps gunnii
The  Sleeping  Fawn-White-Mycena
Fantastic Fungi: Mind Blowing Mushroom Diversity Photographed by Steve Axford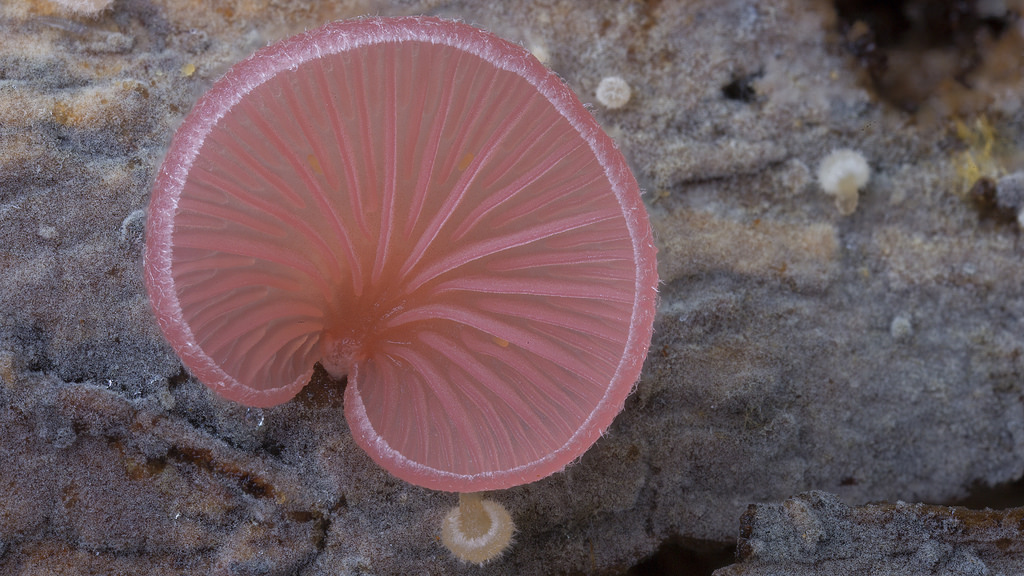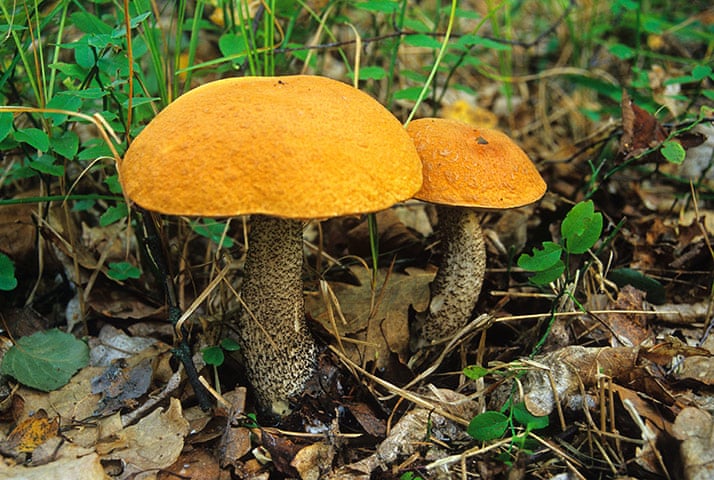 Forest Fauna chasingthegreenfaerie
Radically Diverse Australian Fungi Photographed by Steve Axford