BILLIONAIRES NEWSWIRE
The Most Beautiful Royal Women in the World
After scouring the planet for elegant princesses and queens, we have finally put together a list of the most beautiful royal women in the world, as reviewed by the Billionaires Australia fashion and beauty panel.
The world's royalty are blessed with the palaces, security, wealth and luxury lifestyle desired by millions across the planet. Admired and envied by women everywhere, the most beautiful members of the world's royal families seem to have it all, from a luxury lifestyle buzzing social lives and endless lines of eligible men to limitless riches and silver spoons as far as the eye can see.
1. Queen Rania of Jordon
Born in Kuwait as Rania al Yassin, Queen Rania was forced to flee her home during the first Gulf War in 1991 like many Palenstinians. In 1993, however, she attended a party with a work colleague from luxury brand Apple and was lucky enough to meet Prince Abdullah II bin al-Hussein of Jordon. In a modern-day fairy story twist, the pair were engaged in two months and married six months later. Six weeks after her husbands coronation in 1999, Rania was crowned Queen of Jordon. Queen Rania is well known for using modern technology and social media to promote her advocacy work in public health, education and women's rights, particularly in the Arab world.
2. Duchess of Cambridge
In a real-life fairy story of her own, Berkshire-born Catherine Middleton is the oldest daughter of self-made millionaire Michael Middleton and former airhostess Carole Goldsmith. Having attended the same public school as Princess Eugenie of York, Kate went on to study at St Andrews in Fife where she met Prince William of Wales. The pair have been involved in a relationship since late 2003 and announced their engagement seven years later following a brief split. Kate Middleton and Prince William married in April 2011 at Westminster Abbey, London, when Kate was officially granted the title Her RoyalHighness The Duchess of Cambridge. In 2013, Kate safely delivered the couple's first child, Prince George of Cambridge, who is now third in line to the British throne.
3.Queen Jetsun Pema
Another royal who married in to her position, Queen Jetsun Pema has family connections with the Bhutan royal family and attended the same school as her now husband. Despite this, Jetsun Pema was born a commoner to her airline pilot father and was a 21-year-old student when she became Queen of the small country, which is tucked in the Himalayas. The romance between Jetsun Pema and her future husband King Jigme Khesar Namgyel Wangchuck began when she was just seven, with the heir to the throne declared that he would marry her if he still had romantic feelings for her when he was older. Since they wed, Queen Jetsun has become a luxury style icon, boosting an interest in fashion in the historically isolated country.
4. Charlotte Casiraghi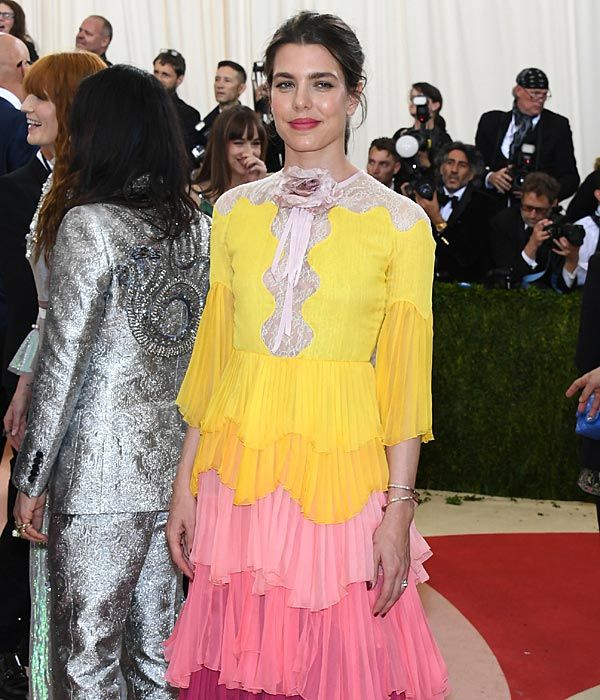 The granddaughter to Grace Kelly and daughter of Princess Caroline of Hanover, Charlotte Casiraghi is fourth in line to Monaco's throne. Despite her lack of royal title in her mother's bid to shield her from the media, Charlotte is well known amongst enthusiasts and has recently thrilled Monaco with the birth of a royal baby, her first child. An avid horse rider, Charlotte has competed in equestrian events across Europe and has become the equestrian ambassador of fashion house Gucci. The stylish royal has also tried her hand at modelling, magazine edition and has gained a degree in philosophy from Sorbonne University in Paris. Charlotte launched her own biannual magazine Above in 2009, which uses fashion, art, photography and design to raise awareness of the vulnerability of the environment.
5. Princess Sirivannavari Nariratana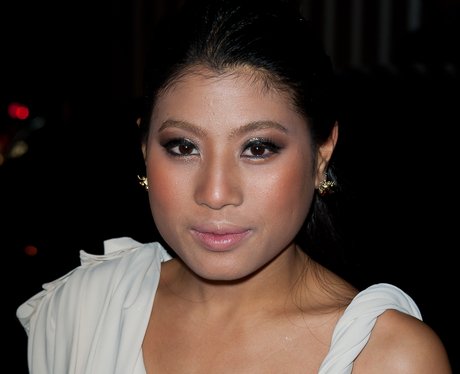 Princess of Thailand and daughter of Crown Prince Maha Vajralongkorn, Sirivannavari was appointed to Princess Sirivannavari Nariratana by the royal command of her grandfather, King Bhumibol Adulyadej in 2005. Following her graduation in fashion and textile from the Faculty of Fine and Applied Art, Chulalongkorn University, the princess has continued to show a very keen interest in fashion and was invited to present her fashion show in Paris by French couturier Pierre Balmain. Since then, Princess Sirivannavari has presented her fashion at luxury brand fashion shows across the world, including the Jean Paul Gaultier 2009 Fall-Winter Fashion Show and Elie Saab Spring/Summer 2012 Ready-to-Wear show.
6. Princess Lalla Soukaina of Morocco
Granddaughter to late King Hassan II of Morocco, Princess Lalla Soukaina was very close to her grandfather and also has a close relationship with his successor, her uncle King Mohammed VI. Having completed an undergraduate degree at the Royal College, the princess moved to Paris to gain a master's degree in journalism and communication. In 2013, Princess Lalla announced her engagement to Mehdi Regragui, son of King Hassan II's former advisor, and the pair married during June of 2014 at her mother's luxuryprivate residence.
7. Spain's Queen Letizia
Letizia Ortiz Rocasolano is the Queen of Spain as the wife of King Felipe VI, who ascended on 19 June 2014 on the abdication of his father Juan Carlos I.[1] Before her marriage to Felipe, Letizia was a journalist and news anchor. Letizia and Felipe have two daughters, Leonor, Princess of Asturias, who is now the heir presumptive; and Infanta Sofía.
8. Princess Madeleine of Sweden
Princess Madeleine of Sweden, Duchess of Hälsingland and Gästrikland, is the youngest child and second daughter of King Carl XVI Gustaf and Queen Silvia of Sweden. Upon her birth, she was third in line of succession to the Swedish throne.
9. Princess Ashi Sonam Dechan
Princess Ashi Sonam Dechan Wangchuck is a princess of Bhutan. She is the daughter of the 4th King of Bhutan Jigme Singye Wangchuck and sister of the 5th King, Jigme Khesar Namgyel Wangchuck.
These are Royal Beauties top Billionaires Australia's list.