Australia is a vast country that is just slightly smaller than the continental United States. So it probably shouldn't be surprising that a country this large would also be home to some of the most unusual destinations and creatures in the world.
Those blessed with good looks tend to be self-absorbed, so it makes sense that Australians are always ready to sing the praises of their most scenic spots.
Among the many iconic sites and landmarks you can visit in Australia are Ayers Rock and the Sydney Opera House. While these spots are very popular with tourists, there are a number of tourist attractions in Australia that aren't as well-known but are just as impressive.
Image credit: Northern Territory Ayers Rocks now called Uluru National Park
Image credit: Pinterest The Olga Rocks in Uluru National Park at sunrise. Photo: Keren Su
Image credit: eventseeker.com   Southwest National Park By Air With Bush Walk and Harbor Cruise at Derwent River 
Image credit:  Pinterest  Kings Canyon – Australia (by Amelia T) 
Image credit: skyscanner.com.br  Sydney Harbor 
Image credit: Pinterest  Wineglass Bay, Tasmania
Image credit: Pinterest  Twelve Apostles, Australia
Image credit: Australian Geographic   Flinders Rangers, South Australia It takes half a billion years to create a landscape with this rugged beauty; Razorback and Brachina lookouts are stunning. Crumbling red and purple cliffs, massive red river-gums and a confetti of swirling galahs against blue sky provides a quintessential outback landscape. White-trunked trees clash with orange rock, cockatoos scream and sunsets explode.
Image credit: Paul Michael   Cable Beach is located in Broome in Western Australia and is considered by some to be this state's most popular destination. It is a stunning beach, known for its white sands, beautiful sunsets and the brilliant blue waters of the Indian Ocean. Cable Beach is also famous for its camel rides on the beach. 
  Image credit: Theodora.com  Great Ocean Road, Victoria, Australia
Image credit: abc.net.au  The mountains are rich in Ediacaran Period fossils dating back to 650 million years ago, evidence of primitive sponges pushes the fossil record back by about 70 million years (Source: Adam Maloof/)
Image credit:Y Travel Blog 75 Mile Beach, Fraser Island, Queensland, Australia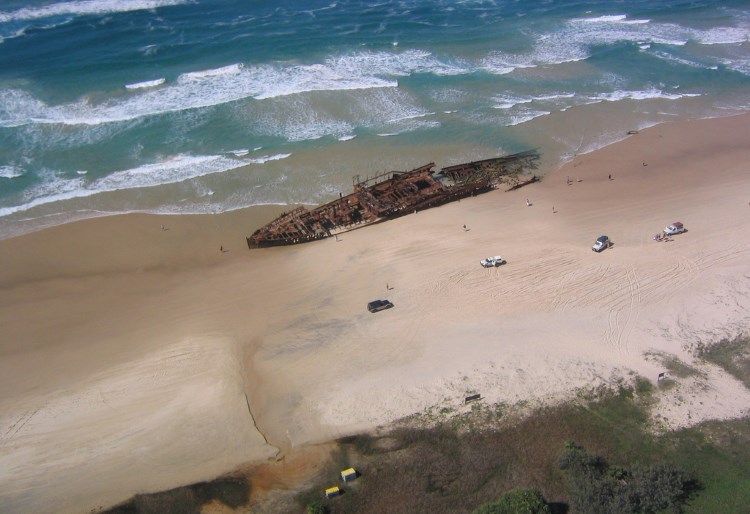 Image credit: Touropia Fraser Island, which is just a short ferry trip from Hervey Bay, is also considered to be the largest sand island in the world.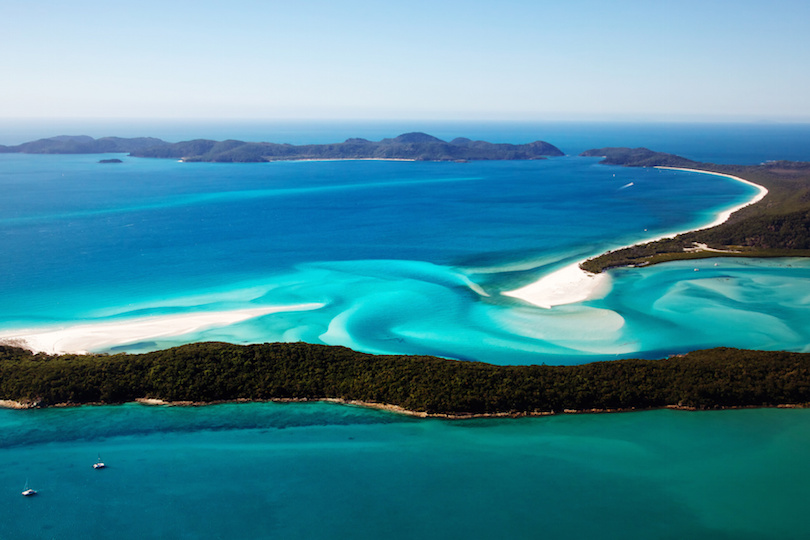 Image credit:  Touropia Whitsunday Islands This stunning collection of 74 islands lies in the middle of Australia's Great Barrier Reef, making them a perfect jumping off spot for travelers looking to explore the amazing and colorful marine life that live in the waters of this area.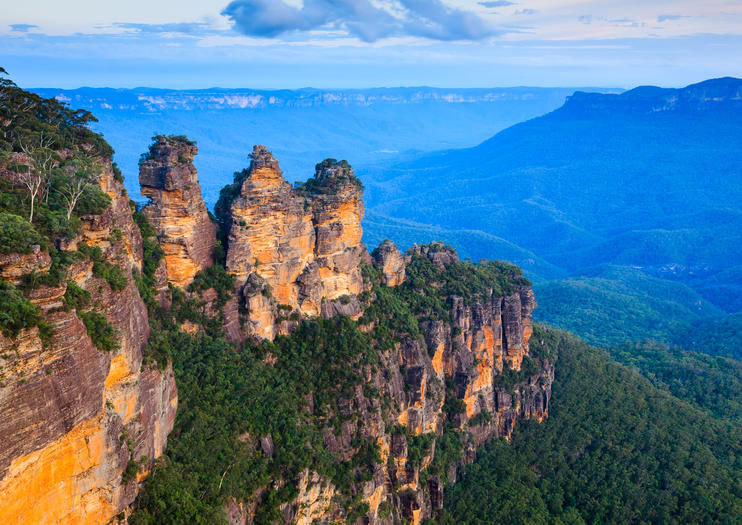 Image credit: viatorcom.fr  Blue Mountains National Park is located in New South Wales, approximately 80 km (50 miles) west of Sydney. Its proximity to the biggest city in Australia has made this scenic park a popular day trip for both tourists and locals alike. The park is probably best known for the Three Sisters, a rock formation that towers 900 meter (3000 foot) above the Jamison Valley. 
Image credit: Pinterest  Bungle Bungle Range, Purnululu National Park, East Kimberley, Western Australia.. striking orange-and-black-striped sandstone domes that resemble huge beehives
Image credit: Your Australia Travel Guide For Tourist Attractions, Hotels, Flights   Royal Botanic Garden, Melbourne