There's one thing that's a bit more alluring than white sand beaches, and that's pink sand beaches.
Philippines has plenty of gorgeous beaches but many of these have the regular grey sand while some have also white sand like the famous Boracay.
Not too many people know that Philippines also has a "pink beach" . The local government said that tourists to the island should be limited to ensure that the place remains pristine.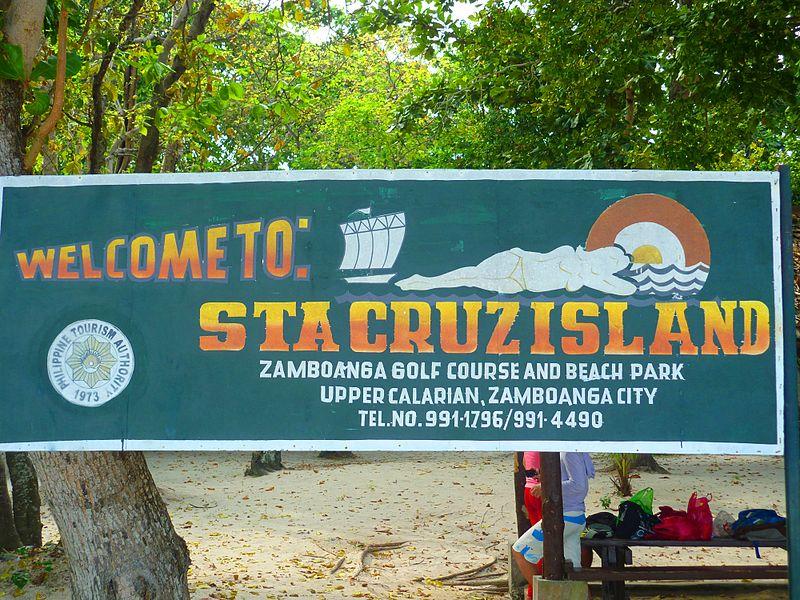 Image: Vigattin Tourism
Pink Beach on Great Santa Cruz Island in Zamboanga City, also known as Asia's Latin City, has been listed as one of the world's best beaches by the US magazine National Geographic. "Hardly lacking in gorgeous beaches, the Philippines claims a pink-sand variety, too," an article by National Geographic writer Kimberley Lovato Source: sunstar Image: Pinterest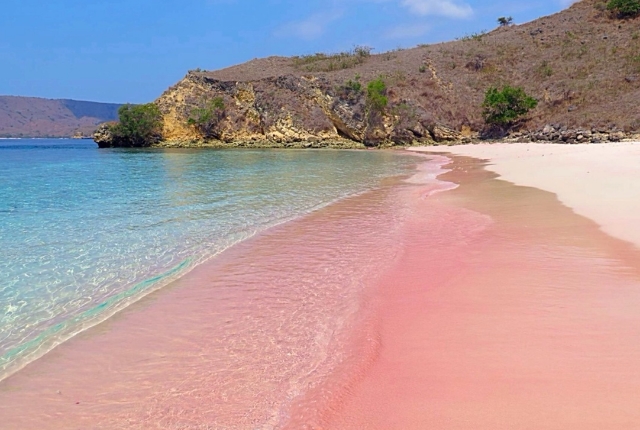 Great Santa Ana Island is a very small island in Southern Philippines where you can find the only pink beach in the country.  Image: Traveltourxp
Both big and small Santa Cruz Islands have been declared as environment protected areas and its coral reefs are currently undergoing rehabilitation.
Exotic and unique, this pink sand beach of the Asia's Latin City- Zamboanga City is an extraordinary natural formations made of sand, crushed coral pieces and calcium carbonate that make this magnificent pink hue. Lovato cited how the beach claimed to fame for its "blush color," which "comes from billions of pieces of crushed red organ-pipe coral (Tubipora Musica), seen in every handful of sand." Source: Sunstar
The pink highlights in the sand come from crushed organ pipe corals (Tubipora musica) from eons of surf erosion mixed in with the white sand  that, once blended with the other crushed white corals, look pink in broad daylight. It is highly likely to find the actual coral being washed ashore when walking along the beach. Source: wayph Image: tripadvisor
The island is a 3,425-hectare marine reserve that is believed to be bigger than the country's 24/7 party island, Boracay. It used to be operated by the Tieza until it was turned over to the Zamboanga City Government in 2011. Source: SunStar Image: Mother Nature Network
Sample of Red Organ- pipe Corals Image: Best Spots Ph
SunStar Zamboanga: Lovato also pointed out that the number of visitors to the island is regulated, and suggested readers who want to see the island for themselves that they should make advanced arrangements through the tourist office in Zamboanga.
Last December, Department of Tourism (DOT) Secretary Wanda Teo visited the island to see the pink sand beach for herself and assure tourists that tourism in the Zamboanga Peninsula is safe regardless of the old stigma attached to its name.
"I personally came here because I want people to know that because 'the Secretary of Tourism was here,' the more they should come here. I would like to show the world that Zamboanga is safe," Teo said.
Teo, meanwhile, vowed to spearhead efforts to develop the island seeking funding from an agency that used to handle operate it — Tourism Infrastructure and Enterprise Zone Authority (Tieza).
TOUCH DOWN:
The only way to go to the Island from the City Proper is to coordinate with the Department of Tourism Office of Zamboanga located inside the Lantaka Hotel by the Sea of the Valderrosa Street. Roundtrip cost is roughly about P800.00-P1,000.00 for the exclusive rental of the motorized boat with Police escorts. (Best Spots Ph)
Accessibilty
By plane
There are daily flights to/from Manila by Philippine Airlines and Cebu Pacific, flights to/from Sandakan by Asian Spirit and South East Asian Airlines (SEAIR) Philippine Airlines, Air Philippines and Cebu Pacific have regular flights to Manila, Cebu, & Davao and vice versa.
By boat
Super Ferry boats are available 2 days a week for sailing from Cebu City, Davao, and Manila and vice versa. Ferries are also available to and from Sandakan.
The Port of Zamboanga is an international port of entry. It has a schedule passenger trip to Sandakan, Malaysia, a cruise ship destination and several shipping lines offer regular trips from and to Davao, Cotabato, Dipolog/Dapitan, General Santos, Pagadian, Jolo, Bongao, Isabela City, Cebu City, Dumaguete, Iloilo, Bacolod and Manila.
By road
If you are from Luzon and Visayas, the Nautical Highways (RoRo) can bring you here. Buses from major cities in Mindanao are also available.
Getting to the island
A trip to the island is booked through the Department of Tourism office located inside the Lantaka Hotel by the Sea on Valderrosa St. The motorized boat that takes passengers to the island departs from the small Sta. Cruz Island Ferry Port located by the hotel.
*****
Philippines Get Away: ZAMBOANGA
Zamboanga City International Airport (wikipedia)
Zamboanga city has a population of 180,000 people with 98 barangays. From Cagayan de oro by plane takes about 35 min, a fast way of travelling 330 odd km, or you could take the scenic root with a 12 hour land travel on a fully air-conditioned bus. The trip has 4 major stopovers including the destination: Iligan City, Pagadian City, Buug and lastly Zamboanga City.
Vinta sailing is now an additional attraction at the scenic Paseo del Mar, which is the newest leisure park in this southern port city. (Lakbay Pilipinas) Image: SkyCraperCity
Zamboanga as a place with an untouched nature, famous for its rich culture, preserved history and sumptuous delicacies that to me would be hard to explore due to the city's negative image as a conflict area with unstable peace and order, which of course was tainted by malicious press releases in the past, aside from that I was amazed at the city hall's architecture. The meticulous hands of its carpenters showed a perfect craftsmanship. The city hall was built in 1905 and was completed two years after. It served as the seat of government for American Governors assigned in the Zamboanga Peninsula and until now, it was preserved and used as the office of the mayor. It is also considered as the historical landmark tourist attraction in the city.
Image: SkyCraperCity
The southwest and eastern sides of Zamboanga are bounded by irregular coastlines with beautiful rocky terrain and occasional stretches of sandy or gravelly beaches.
Zamboanga City hosts one of the largest number of military, police and coast guard bases in the country.
Seaweed production plants in Zamboanga, along with Cebú and Southern Luzon, produce most of the world's supply of carrageenan. Seventy-five percent of the country's eucheuma and kappaphycus seaweed is produced mostly in the Zamboanga peninsula and the Sulu archipelago.
El Ayuntamiento de Zamboanga Image: SkyCraperCity
Zamboanga is noted as the Sardines Capital of the Philippines with 9 out of 12 sardines companies in the country operating in the city. Exporting a staggering 19,000 tonnes of canned sardines worth approximately $21 million dollars. The canning factories are converged in the west coast of Zamboanga. Sardine fishing and processing account for about 70 percent of the city's economy with a natural docking point for vessels traversing the rich fishing grounds of the Zamboanga peninsula and the Sulu archipelago. Zamboanga's eight canneries, which employ around 15,000 workers, process 1,000 tonnes of sardines daily, have upgraded their production to conform to international food safety and quality standards to enter new markets in European countries.
There a some nice landmarks and tourist places to see in Zambonga,

Sta. Cruz Island
Fort Pilar
Great Santa Cruz Island
Pasonanca Park
Paseo del Mar
Pettit Barracks
Climaco Freedom Park