Shared HuffPost 9 Images Capture The Raw Violation Of Sexual Assault
Warning: This article contains photos depicting sexual assault and rape that some readers may find triggering. 
The photographs are obviously uncomfortable to look at, but what's more distressing is the fact that Mazurkevich told Buzzfeed that they were all based on "an accumulation of personal experiences… that my friends have been through."
"This happens to real people, people close to you, people who you know," added the photographer.
But by putting work like this out there, she's helping to remind us of this, which hopefully will one day mean there's less of a stigma around victims opening up.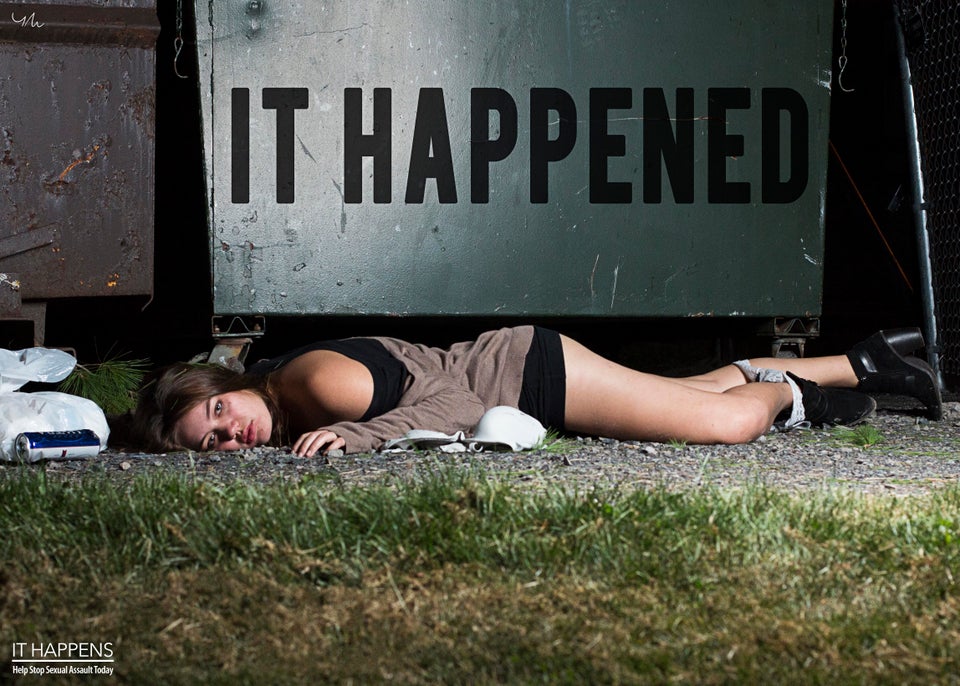 YANA MAZURKEVICH "This topic is hard to discuss, which is why it needs to be discussed," photographer Yana Mazurkevich said.  A picture of a raw and honest look at the devastating costs of rape and sexual assault. Source Huffingtonpost
A recent photo series is taking a raw and honest look at the devastating costs of rape and sexual assault.
The series titled "It Happens" was created by photographer Yana Mazurkevich in collaboration with the sexual assault awareness media platform Current Solutions. The images are a powerful ― borderline-graphic ― look at just how ubiquitous sexual assault has become in our society.
Yana Mazurkevich, 20, a student at Ithaca College in New York  created the project in response to former Stanford student Brock Turner's early release from jail July, 2016. The 21 year old student athlete from Stanford University was prosecuted for sexually assaulting an unconscious woman behind a bin at the beginning of 2015, but for reasons not wholly understood (although we can take a guess) he only served three months of his six-months sentence in prison, an embarrassingly light sentence.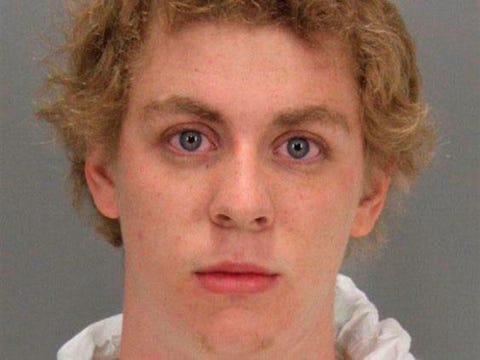 Brock Tuner image Cosmopolitan
The main photo in the series, featured above, is supposed to depict Brock Turner's victim after she was assaulted by him. The caption Mazurkevich included beneath the photo is from the Stanford sexual assault survivor's victim impact statement that went viral in June. "You don't know me, but you've been inside me, and that's why we're here today," the caption reads.
This is Mazurkevich's second series in response to the Brock Turner case. The first one, "Dear Brock Turner," focused on the victim-blaming so many sexual assault and rape survivors experience.
"It Happens" features nine images, each paired with a real survivor's story. According to Current Solutions, survivors submitted their stories anonymously to the media platform. The people pictured in each photo are models, not the survivors themselves, and not all of the anecdotes are directly depicted in the corresponding images.
YANA MAZURKEVICH"He made me feel guilty if I didn't do what he wanted. I remember on prom night, I was exhausted and just wanted to go home, but he insisted we mess around because that was the whole point of prom night, and that's what we were supposed to do. I still wonder if he knew just how manipulative he was."
Mazurkevich told HuffPost she created such a raw depiction of assault "because this is the reality."
"This topic is hard to discuss, which is why it needs to be discussed," she said.
Every 2 minutes a person is sexually assaulted in the U.S., according to RAINN. One in 6 American women will be sexually assaulted in their lifetimes and 1 in 10 rape victims are male. The statistics for sexual assault are even more glaring for transgender people, with 50 percent of transgender people experiencing sexual violence at some point in their lifetimes.
"I just want a conversation," Mazurkevich said in reference to why she created the series. "I want people to see that these things happen, and that without a dialogue and awareness, people here and all over the world won't be obligated to finally take a stand."
And her pictures certainly make an impact; with all the photos containing the words "it happens", followed by the likes of "suddenly", "anywhere" and "without a reason", reminding us that this kind of traumatising assault occurs a lot more than you'd think.
Yana covers all bases with her photographs, reminding us that sexual assault can even occur when you're in a relationship with the person abusing you; that it can occur even to the most unlikely of people – the macho high school jock, for example; and that it can happen anywhere, even (or especially) in the workplace.
"It happens at any time."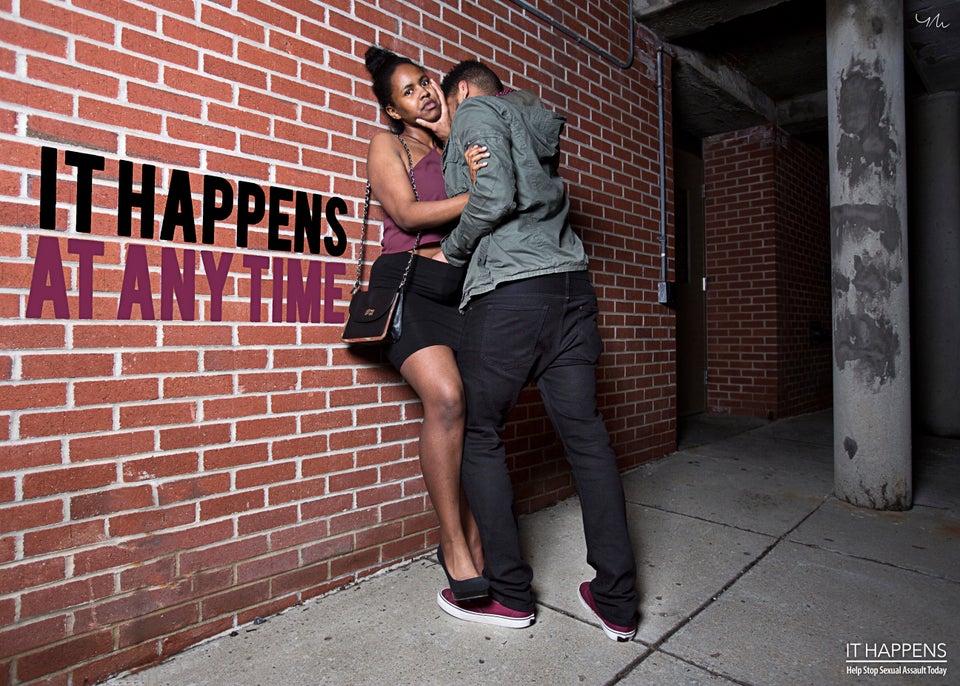 Yana Mazurkevich